Looking back a few years ago, nursing students have high likelihood of getting nursing-relate positions immediately after completing a degree program or certification. Maybe not right away, but there is still a pretty good chance of pursuing the career. Additionally, there seems to be a brighter future for nurses as mandated by the US government. Upon approval of the Affordable Care Act, there will be an increasing demand for nurses in all parts of the state.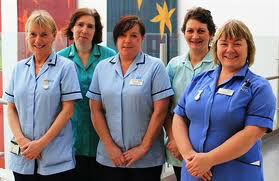 Though these may spell high hopes for the nursing profession, a number of realistic scenarios contradict how this can happen. Questions begin to surface. How come only a small percentage of California's graduate class get into nursing employment? And what is the reason behind why competent candidates still lack the capacity to grab the opportunity?
Experts say there are two fundamental issues that we should look into. One that is structural in nature. And one that is, by all means, only temporary.
Digging into the Structural Problem
The main reason why schools of nursing needed to halt the process of recruiting qualified applicants into their four-year and graduate programs is due to the fact that there is an inadequacy in the number of clinical instructors who can teach nursing students. Imagine a nurse practitioner who got a master's degree of nursing and receives approximately $125, 000 for an annual salary as compared to a teacher who generally earns $102, 000 per year. Why then should a clinical nurse teach?
The good news is that several states have thought of ways on how to encourage nurses, who are in clinical practice, to shift into nursing education. They were offered promising incentives such as forgiveness programs, for those who graduate and pursue a three-year teaching career in a university or state college, and repayment for loans. However, the state government, which includes the governor and legislators, and schools of nursing should find other more enticing approaches to persuade nurses.
Nonetheless, there is still not enough justification to explain why a number of nursing students, after successfully finishing the program, are having difficulty securing an appropriate nursing occupation.  What might be the reason for this?
A Look into What Seems to be Temporary
This temporary setback, as generalized by the experts, may have sourced out of a hangover from the Great Recession. As a matter of fact, some nurses who are at their prime age but chose to remain in the nursing profession witnessed how their 401(k) plans went down.  When the economy slowly improves from the recession, these senior nurses can have the opportunity to retire. Due to the increasing number of nursing graduates nowadays, there is a stiff competition for available nursing positions. Usually, open jobs are given to the experienced nurses. Because of the fact that more than 50% of the nursing opportunities are found in hospitals, it highly favors those nurses who have working experience. This turn out is due to safety reasons and cost reduction.
According to Debra Brady of CSU Sacramento, training a newly graduate nurse about the hospital system will cost the hospital around $60, 000 and this is quite a big amount. On the other hand, training an experienced nurse will only cost them about $15,000. This expensive expenditure on training new graduates will only be valuable if experienced nurses are not available.
This scenario may somewhat look a little impractical and limited. Another problem may have caused this. It is always a tendency for nurses to verbalize understaffing issues whenever a discussion on labor-related topics arises. However, those complaints calm down when the contract is agreeable between parties. This style always works well to let the issue slowly fade away.
According to national statistics conducted, a state should have 921 nurses per 100,000 people. The state of California only has 143 nurses per 100,000 population, ranking as one of the bottom five out of all the states, as said by the National Center for Health Workforce Analysis. This result is 20 percent less than the average rate of the other states.
There is still hope…
By 2018, 10, 500 new nurses will be needed in replacement to the ones who will be retiring and also as a response to the growing demand of nurses under the Affordable Care Act, as predicted by the California Employment Development Department. Consequently, an American Association of Colleges of Nursing report says that 82% of newly graduate nurses were hired in the West for nursing jobs 4-6 months after they graduated.
As an answer to our future demands, we should make sure that there are an adequate number of nurses to work under the Obamacare as it goes and hone prospective nursing graduates. In case this should not come about, the state legislature should delve deeper into the concern and find solutions.