Victorino Chua, a 46 years old  Filipino nurse from UK , was arrested by police at his home in Heaton Norris, Stockport.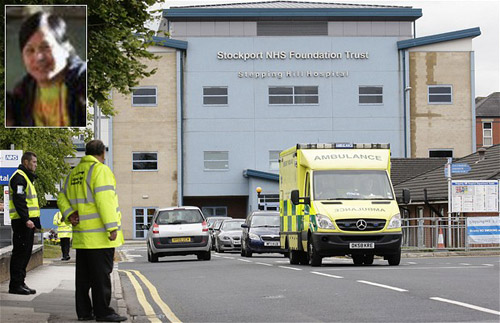 The Police arrest  Chua after  suspicion of contaminating saline drips that led to the death of three patients and cause harm of 18 people  at Stepping Hill Hospital during summer ,the report from Manchester Evening News
The said report Chua was first arrested "on suspicion of tampering with medical records," after a female patient "was given the wrong medication last week."
"While he was being quizzed, Mr. Chua was re-arrested on suspicion of the murders of Tracey Arden, 44; Arnold Lancaster, 71; and Derek Weaver, 83, during the summer," the report said. "He was also quizzed in connection with 18 counts of causing grievous bodily harm with intent."

Unfortunately, Steping Hill Hospital confirmed that he cannot return to work because of his bail conditions.
Erwin Bufi the acting President of United Filipinos of Stockport  said the members of his organization—from about 100 families—were stunned by the arrest
"The only thing we can do is pray and hope all these accusations in the news aren't true." Mr Bufi said the nurse was known as a decent hard-working family man within the Filipino community.
He added: "We are very, very far from our country and come to this country in search of a good life, for the future of their kids and the next generation. We are just hoping and praying for him that all of these accusations are not true."  Quoted statement from an interview.
Philippine Overseas Employment Administration (POEA) show that there has been a decline in the number of Filipinos in UK—from more than 18,000 in 2004, the numbers have dipped to only 5,284 as of 2010.
Although the number of Filipino nurse in the UK dropped. It's still remained one of the top destinations  of nurses, placing sixth with 350 Filipino nurses in the 2010 statistics.
Credits:Rose-An Dioquino, VVP, GMA News
Image courtesy of telegraph.co.uk