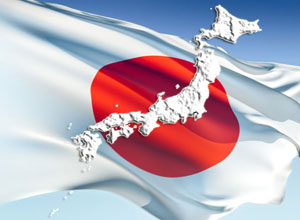 The Department of Labor and Employment recently stated that 13 Filipinos Nurses had just passed Japan national licensure exam for nurses this year.
According to Rosalida Baldoz secretary of Department of Labor and Employment that the 13 Filipino nurses showed the word with their feat that they are professionally competent.
"I warmly congratulate the 13 Filipino nurses who passed the very difficult Japanese nursing examinations. This shows that Filipino nurses can compete with anyone around the world because they are professionally competent and skilled," Baldoz said
The Japan Ministry of Health and Welfare has released last Monday the list of successful candidates of the National Examination which took place last February 19.
"With their passing the examination, they will now get their Japanese licenses and practice their profession as nurses to Japan," she added.
The 13 Filipino Nurses who recently passed the Japan Nursing Exam are from first batch of 2009 were in nine of them has passed and four from the second batch of 2010 under the Japan-Philippines Economic Partnership Agreement (JPEPA).
Here are the complete names of 13 Filipino Nurses who passed the Japan Nursing Exam
Angelica de Guzman Tabora
Fatima Carla Libunao Santiago
Debbie San Pedro Sarausa
Excelsis John Cadungo Borbon
Christine Montalba Guevarra
Necy Abiera Suerto
Jenilou Espares Cabalatungan
Jeneth Geronimo de Guzman
Elvira Bucled Sibayan
Faith Marie Maniago Munar
Erwin Huizo Ramrez
Mildred Echalas dela Cerna
Ana Katrina Bantigue Catolico
"A total of 160 Filipino candidate-nurses took the national examination, 61 of them from the first batch, 40 from the second batch and 54 from the third batch who came to Japan in 2011 and took the examination for the first time," DOLE stated
Only one had passed the examination in 2010 and another one passed in 2011.
This brought to a total of 15 the total number of passer in the Japanese nursing licensure examination since the deployment of Filipino nurses to Japan under the JPEPA in 2009.
"This development means more Filipino nurses and caregivers will be given the opportunity to become licensed nurses and care workers in Japan and to possibly practice their profession in that country," Baldoz said.
[
To read the Full Story here
]