Philippine Nursing Research Society,Inc is hosting a series of lecture entitled "Update and Current Trends in NeuroScience Nursing and Research"
The society invites Nurses,Faculty,Staff and graduating students for their upcoming events
Purpose
The purpose of this lecture series is two-fold.
Primarily this project will provide an 8 hour seminar at distinct cities in the philippines.This Seminar entitled
Neuroscience and Nursing Research will cover current and developing paradigms of neuroscince nursing care and nursing research.
The secondary aim of this lecture series in to provide the venue for Dr. OLson to develop relationships with key faculty members at Schools/Colleges of Nursing within the Philippines in the hope of promoting collaborative nursing projects.
About
---
Resource S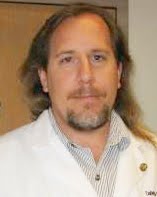 peaker
DaiWai Olson, PhD, RN, CCRN
Dr. DaiWai Olson is an expert clinician, widely published author, experienced researcher, and a popular and effective speaker. His more than 20 years in nursing have focused on critical care, with a primary interest and passion for neurocritical care.
He has been the principal investigator on numerous clinical research studies, and has spoken extensively throughout the United States. He is widely published in numerous journals, and is a contributor to the prestigious Lippincott publication The Clinical Practice of Neurological and Neurosurgical Nursing, edited by J.V. Hickey.
Dr. Olson is currently an Assistant Clinical Professor in the Department of Medicine, Division of Neurology at Duke University Medical Center. He remains clinically involved as a Level 4 staff nurse in the Neuroscience Intensive Care Unit at Duke University Medical Center.
---
Topics
The one-day seminar will cover the following topics:
Neuroscience nursing:
1. The nursing assessment in acute neurologic injury
2. Correlational neuro-anatomy
Neuroscience Nursing Research
3. Evidence-based practice and neuroscience; application of nursing research to the practice of neuroscience
4. Examples of nursing research in Neuroscience.
Upcoming Schedules:
Dr. Daiwai Micahel Olson's Lecture Series on Neuroscience Nursing:
Iloilo
Date:February 10,2012
Venue:Eon Centennial Hotel Jalandoni street,Iloilo City
Time: 8:00 am- 5:00 pm
Registration Fee:
Php 1,000 for non-PNRS Members
Php 800 for PNRS Members & Grad School Students
Php 600 for Undergrad students
Contact
Dr. Rosana Grace B.Belo
Prof.Ma.Nelia P. Silloriquez
West Visayas State University
College of Nursing
Office no: 320-0870 loc 143
Davao
Date:February 12,2012
Venue:Brokenshire Resort & Convention Center, Brokenshire Heights, Madapo Hills, Davao City
Time: 8:00am-5:00pm
Registration fee:
Php 1,000.00 (Non-PNRS members),
Php 800.00 (PNRS members),
Php600.00 (students),
Php1,500.00 (onsite registrants)
Early Registration you can deposit to:
BPI saving Acct no: 1369079413
Account Name:Harby Abellanosa
Email your deposit slip to [email protected];[email protected]
Contact no: 09162920800/09322973737
To be Announce
Date :: Feb 13,2012
No updates yet
Batangas City
Date:February 14, 2012
Venue:Lyceum of the Philippines University-Multimedia SHL Building
Time:8:00am-5:00pm
Registration fee:
Php 1,000.00 (Non-PNRS members),
Php 800.00 (PNRS members),
Php600.00 (students),
Php1,100.00 (onsite registrants)
(Inclusive of snacks, meals & Certificate)
Contact
Belle Magnaye
Email:[email protected]
Cell no:09172427305
Cabanatuan
Date: Feb 16,2012
No updates yet
Baguio City
Date:February 17,2012
Venue:Supreme Hotel,Magsaysay Avenue,Baguio City
Time:8:00am-5:00pm
Registration fee:
Php 1,000.00 (Non-PNRS members)
Php 800.00 (PNRS members)
Php600.00 (students)
Php1,500.00 (onsite registrants)
Contact
Email: [email protected]/[email protected]
Cell no: 0920-9531292/0917-5335341/0915-2742505
Manila
Date: Feb 18, 2012.
Venue:UERM University Auditorium, Aurora Boulevard, Quezon City
Time: 8:00am-5:00pm
Registration fee:
Php 1,000.00 (Non-PNRS members)
Php 800.00 (PNRS members)
Php600.00 (students)
Php1,500.00 (onsite registrants)
Contact:
Janel Castro
Email:[email protected]