Good news nurses!  The much awaited return of Philippine Nurses Association Lifetime Membership for nurses is here. PNA resumed its lifetime membership for nurses  for only five thousand pesos (Php 5, 000.00) as written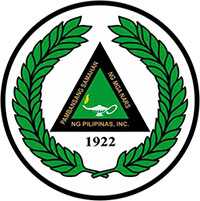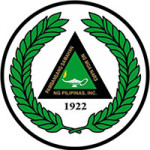 in a news released in the PNA website last December 13, 2013 and has already taken effect since January 01, 2014. Eligible nurses are those who have been PNA members for three consecutive years (i.e. 2011-2013).
Originally, PNA has four (4) membership classifications:
Regular Membership is conferred upon a nurse who has paid the required fee for the current year.
Life Membership is conferred upon a nurse who has been regular members for three (3) consecutive years and who shall paid their required fees.
Honorary Membership is conferred upon a person who is not qualified as regular or life member but who has rendered distinguished service to the Association in the attainment of its goals subject to the approval of the Board of Governors.
Associate Membership is conferred upon nurses residing abroad upon compliance of requirements for membership.
Many nurses ask where their membership fees go to because some say they can't feel the presence of PNA. So, for the information of all, these are the Benefits of PNA members.
Assistance and guidance on matters concerning socio-economic welfare and political rights of nurses.
Professional counseling and advice on "Rights of Migrant Workers" for nurses planning to work overseas.
Referral for technico-legal advice on administrative and labor cases whenever necessary. PNA's Legal Counsel is available every Friday. The office must be inform first prior to the Consultation.
Access to Continuing Professional Education (CPE) opportunities with discount through seminars, trainings, workshops, conferences and other educational activities sponsored by the PNA.
Complimentary copies of the bi-annual issues of the Philippine Journal of Nursing (PJN) which can be accessed online.
Access to PNA reading room materials and information.
Linkage to PNA websitewww.pna-ph.org
Discounted rate in availing PNA dormitory.
Mutual Aid worth Php 12,500 for lifetime members and Php 3,000 for regular members plus Php 3,000 burial fee.
Recommendation for local and International grants/postgraduate studies for deserving PNA members.
The PNA membership card is also often required for the following:
Oath taking of Nurses
Application in Hospitals for volunteer or staff position
How to apply for membership:
There are three options for membership application. Choose what's most suitable and convenient for you:
1.) Through the PNA National Office
Location: at 1663 F.T Benitez Street, Malate Manila
(Mondays-Saturdays, 8:00am – 5:00pm)
2.) Through PNA Chapters
The list of chapters can be found in this link: http://pnaph.org/chapter_phils.asp 
3.) Bank to bank transactions (directly to PNA National Account)
Fax or email deposit slip together with the Membership Form and photocopy of your PRC license card at (632) 525-1596 or philippinenursesassociation@yahoo.com.ph respectively.
For more information and details, visit http://www.pna-ph.org