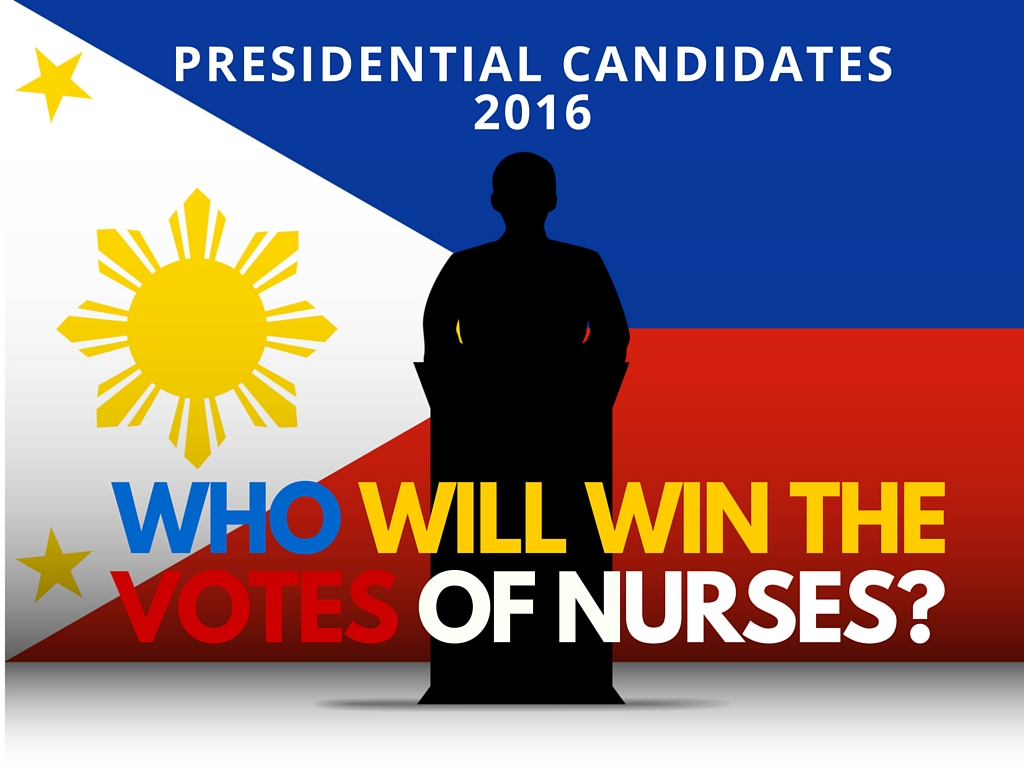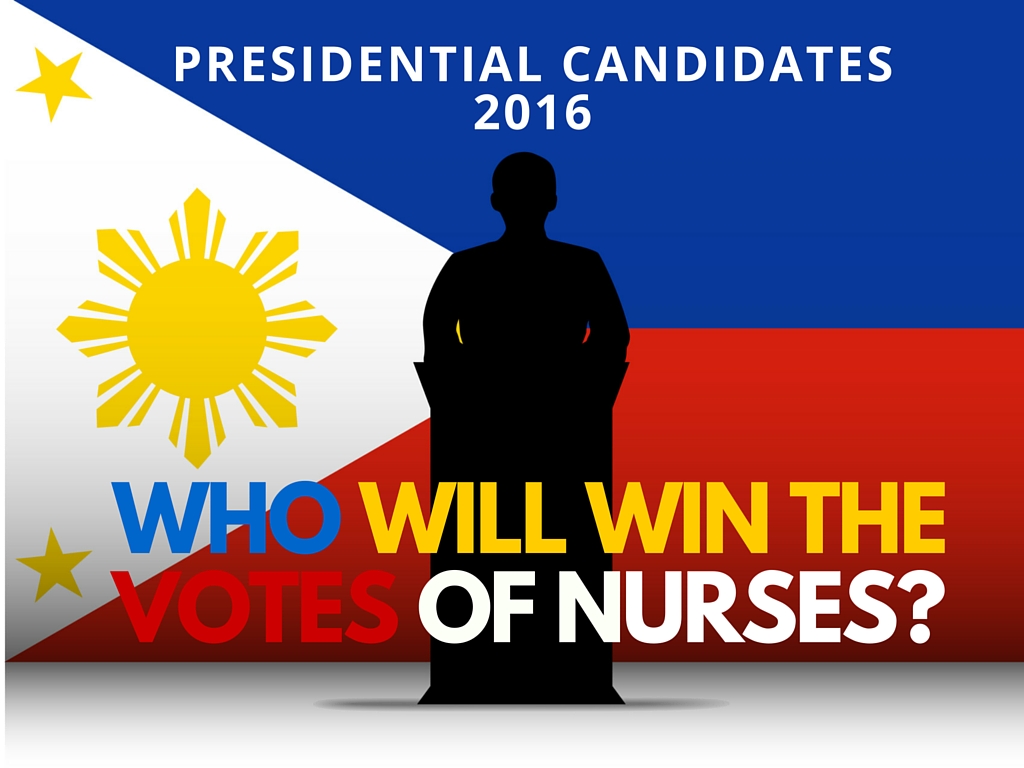 Who among the presidential candidates won the heart of most nurses? Election 2016 is fast approaching! Just few more weeks and we will be exercising our rights. So, if you are given a chance to vote today among the presidential candidates, who will it be?
If you are still undecided which among the presidential candidates had the best platform for healthcare and nursing profession, here are some of their plans and programs to consider:
The summary below are based on different news articles posted by Inquirer.net (2016), Healthtech.PH (2016), and Manila Bulleting (2016). To read more about the news articles, please see reference section below.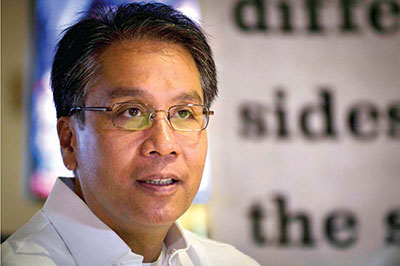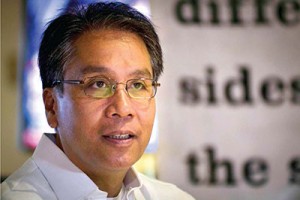 Mar Roxas- "Daang Matuwid"
According to his interview with Inquirer.net, Healthtech.PH, & Manilla Bulleting (2016), Mr. Mar Roxas will ensure:
100-percent PhilHealth membership
Health facilities have enough capacity and capabilities to attend to the needs of our people and access to a rural health unit for safe and quality care.
Prompt legal assistance for OFWs, strengthen the Pre-Departure Orientation Seminars that touch on financial literacy, and expand measures to abolish or reduce the high placement fees for OFWs.
Not in favor of reducing income tax because he believes that it will also lead to reduction of service
How will these change the nursing profession, if all of these plans will be materialized?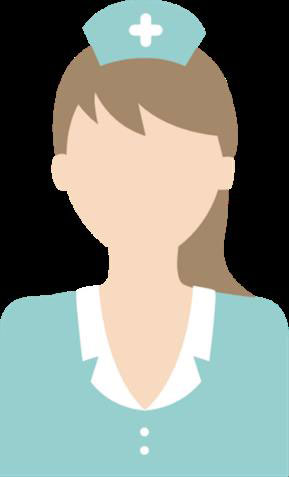 100% PhilHealth membership means more PhilHealth share for nurses working in government institutions.
Good health facilities will create a good working environment for the health care team
Legal assistance, reducing high placement fees for OFWs, and financial literacy seminars will greatly benefit those nurses who are planning to work abroad.
Health Legislations/Projects/Programs
Cheaper Medicines Law- Senator Mar Roxas, was one of the principal authors of the law.
EVAT Funds for Education and Healthcare
Bills co-authored/passed:
Senate Bill No. 102 (People's Fund Act)
Grace Poe- "Gobyernong may puso"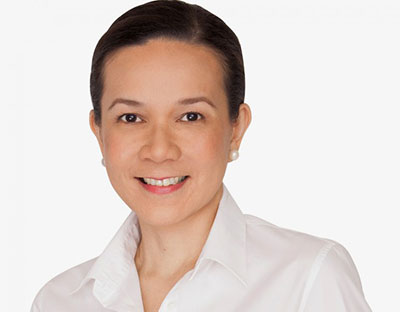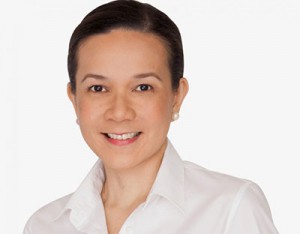 Going over from Senator Grace Poe interviews, she will improve the Philippines healthcare system by:
Providing free lunch box programs for all public school students to combat malnutrition
Harnessing the private sector in the provision of hospitals and clinics to augment government resources in the funding of universal healthcare
Prioritization of preventive healthcare and maintenance, and voucher system for primary health-care and outpatient services at any clinic
Improve the implementation of all preventive illegal recruitment measures, study and pursue possibilities to standardize the placement fees charged by the recruitment agencies, and create a reporting hotline specifically for OFWs and their kin
In-favor of lowering income taxes
In the Senate, Grace Poe urges to increase the pay of government doctors and nurses from salary grade 16 to 24 for doctors and from salary grade 11 to 15 for nurses.
How will Sen. Grace Poe's plan will affect the nurses across the country?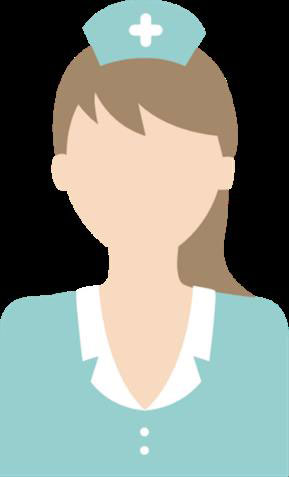 Improving the recruitment measures and creating a reporting hotline are only few ways to safeguard the lives of Filipino nurses working abroad.
Lowering the income tax will greatly benefit nurses especially with minimum wage, single, and has no dependents.
Filipino nurses are in-demand globally because of their competency and good attitude towards work. They are trained in here in the Philippines but eventually works abroad when they are competent enough, because of inadequate compensation in our country. Increasing the salary grade for the nursing profession will encourage more nurses to render their competency to the Filipino people.
Health Legislations/Programs/Projects
Republic Act 10639- an act mandating the telecommunications service providers to send free mobile alerts in the event of natural and man-made disasters and calamities
Bills co-authored/passed:

Senate Bill No.-3223: Philippines HIV and AIDS act
Jejomar Binay- "Kay Binay, gaganda ang buhay"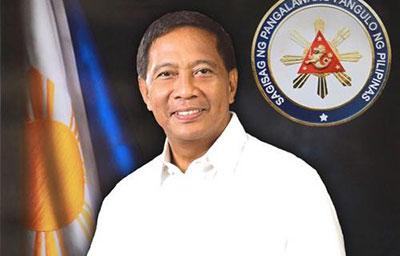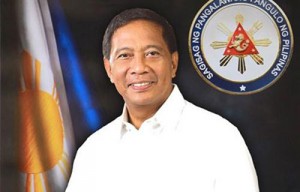 According to Philippine Daily Inquirer (2016), VP Binay will address:
Lack manpower and infrastructure/facilities due to limited finances
Inaccessible healthcare especially to the poor
Health inequities in the healthcare system
He will also promote:
Preventive healthcare through comprehensive immunization, vaccination, sanitation and nutrition.
Strengthened the capacity of the LGU to deliver health services
Automated data collection and dissemination especially for the LGUs and private entities
Reform to the health insurance scheme
Improve infrastructure (hospitals and health centers), facilities (medical equipment and laboratories) and support services and providers (doctors, nurses, physical therapists as well as sources of medicine)
Supports reform in the taxation system and lower the personal and corporate income tax
How will these reforms benefit the nurses?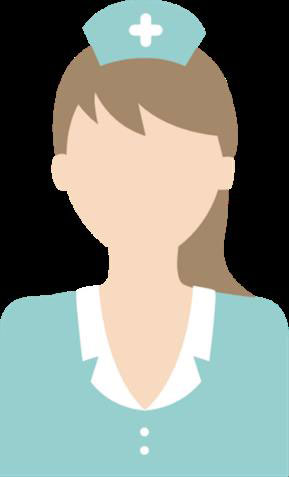 Binay's strength on his healthcare programs are focusing on the local government units and the primary health care system. Realizing his plans means more job opportunities not only for nurses but other healthcare workers in the community health setting.
WHO (2011) said inadequate information is a barrier to monitoring the effects of policy and to developing and evaluating evidenced-based interventions on social determinants to reduce inequities. Therefore, the plan of having an automated data collection and dissemination will be useful not only for the nurses but for the whole healthcare system as well.
By supporting the taxation reform and reduction of income tax, nurses will be able to receive a higher pay, not a larger tax bill.
Health Legislations/Projects/Programs
The Yellow Card of Makati: The Makati Health Plus (MHP), better known as Yellow Card, entitles beneficiaries to free outpatient consultations and subsidized in-patient care
State of the art Medical equipment in the Ospital ng Makati
Rodrigo Duterte- "Tapang at Malasakit"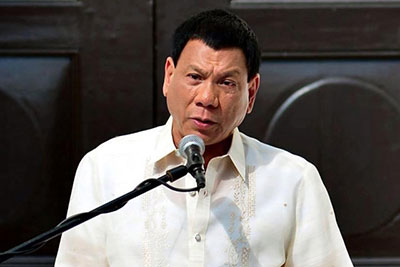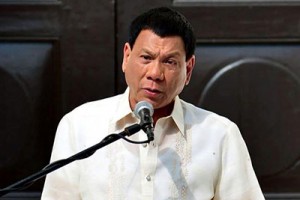 100-percent Philhealth coverage for all Filipinos.
All provinces must have a tertiary hospital with an intensive care unit.
All regions should have an advanced tertiary health-care facility to include a heart, kidney and lung center capable of transplants and advanced cardiovascular interventions.
Regulate and lessen placement fees especially for OFWs who are required to comply with numerous training courses that entail high costs
Implement stronger security procedures at airport terminals, and revisit all existing policies on balikbayan boxes and ensure that the same should be favorable to all OFWs
How will Rody Duterte's plan help the nurses?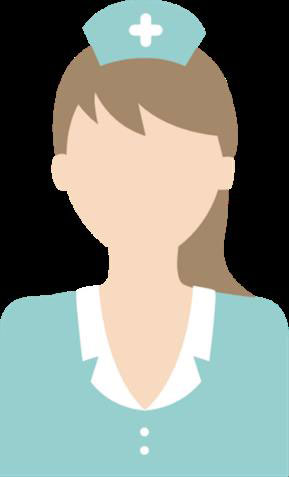 Putting up new tertiary hospitals on all regions will minimize the risk of patient transfer, reduce the cost, and increase patient's chance of survival.
Just like in other candidates, to realize Duterte's plan means they need to hire more nurses as they put up new hospitals. Not only that, these tertiary institutions can be good training grounds for nurses who want to upgrade their skill and career.
Increased competition between hospitals can lead towards lowering of healthcare cost and probably increased salary for nurses due to the demand of the profession.
Lessening the placement fees and processing in applying abroad will open more opportunity to nurses to work abroad.
Health Legislations/Projects/Programs
Drug rehabilitation center in Davao
Strongly supports No-smoking policy in public places
Also supported and approved several ordinances passed for health care
Miriam Santiago- "Stupid is not Forever"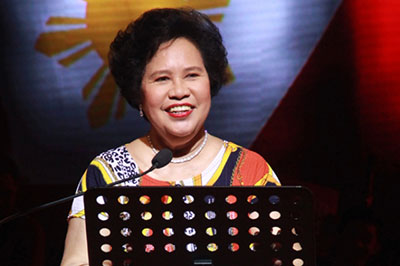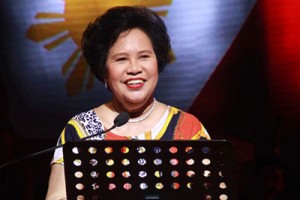 Rendering from Inquirer.net (2016) & Manila Bulletin (2016) the Iron Lady will
A publicly financed, well-disseminated health insurance package which covers essential health-care interventions for all
Oppose the privatization of hospitals
Improve facilities in barangay health centers
Assist OFWs by collecting minimal fees and by streamlining other requirements, reduce the transactions costs of overseas employment, and remove corrupt or incompetent officials
She also authored several legislations which are all PRO-nurses during her term in senate
How will these change help the nursing profession?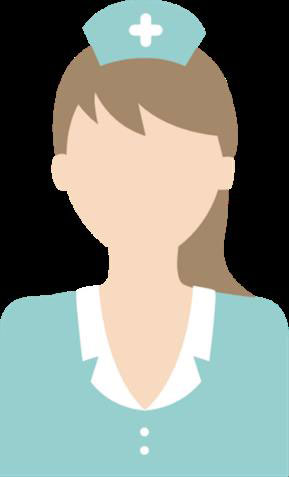 Opposing privatization of hospitals is one solution to decrease health inequities and inequalities here in our country. Through this, Filipinos can afford healthcare in a minimal price.
Improving facilities in barangay health centers can be benefiting not only for barangay health workers and midwives, but also for nurses assigned on the communities.
Most Filipino nurses' goal is to work abroad. Reducing transactions costs and streamlining other requirements will make working abroad easier and affordable.
Health Legislations/Projects/Programs
Nurse Faculty Higher Education Act- aims to provide scholarships to qualified Filipino nurses planning to study advance degrees and be part of the nursing faculty.
Senate Bill 1565- an act limiting the consecutive hours of work by nurses which aims to stop abuse on nurses by working more than 8 hours.
Senate Resolution No. 1058- to protest the measly pay nurses are getting and push for a standard P25,000 minimum pay for nurses.
Republic Health Act of 2012- an act providing for a national policy on responsible parenthood and reproductive health
Sin Tax Law- aims to restructure the existing taxes imposed on alcohol and tobacco goods. Duties on these products are a potential revenue source that will help fund the Universal Health Care Program of the administration.
Bills co-authored/passed:
Senate Bill No.-3223: Philippines HIV and AIDS act
SBN-3221: Organ and Tissue Donation Act of 2016
Senate Bill No. – 2990 or the Rare Disease Act- said the measure also seeks the inclusion of medical assistance to persons with rare disease as provided by Republic Act 10351 or the Sin Tax Reform Law.

Senate Bill no. 1204 "Calorie Count Menu Act"
SBN-3125: Care for Life Act: An Act Establishing a Pregnancy Support Services Office
SBN-3122: Probable Carcinogen Information Act

An Act Creating a Database of Products Containing Probable Carcinogens
Filipino nurses, it's our time to speak-up our mind. Let our votes be useful in choosing a candidate that will immensely improve the system over our profession. The start of change is in our hands. The start of change is on May 2016 election!
So, have you made up your mind? Share your thoughts, message to the candidates, additional information, other references, negations, suggestions, and comments below. Your outputs will be very useful to elaborate the discussion about the presidential candidates, which may not be included on the article.
Let's have a sensible and peaceful election everyone!
References:
Ansis, J. (2016, Feb. 12). What is your presidential candidate's platform of government? CNN Philippines. Retrieved from http://cnnphilippines.com/news/2016/02/12/presidential-candidates-platform-of-government-elections.html 
Aquino, L. (2016, March 26). Presidential aspirants bare plans for OFWs. Manila Bulletin. Retrieved from http://www.mb.com.ph/presidential-aspirants-bare-plans-for-ofws/#EkEBK2V2TpCdbmIJ.99
Colina, A. (2015, Dec. 14). Duterte says landmark ordinances in Davao to become national laws if he wins. MindaNews. Retrieved from http://www.mindanews.com/top-stories/2015/12/14/duterte-says-landmark-ordinances-in-davao-to-become-national-laws-if-he-wins/
Corrales, N. (2015, Nov. 28). Poe to push for lowering income taxes if elected president. Inquirer.net. Retrieved from http://newsinfo.inquirer.net/743332/poe-to-push-for-lower-income-taxes-if-elected-president
De Jesus, J. & Cayabyab, M. (2015, Oct. 27). 4 presidentiables on FOI, Cha-cha, corruption, tax reform. Inquier.net. Retrieved from http://newsinfo.inquirer.net/734850/4-presidentiables-on-foi-cha-cha-corruption-tax-reform#ixzz458mTV75s
Eaglenews.PH (2016, Mar. 8). Know your presidentiable-Mar Roxas. Retrieved from http://www.eaglenews.ph/know-your-presidentiable-mar-roxas/
GovPH (2014). Republic Act No. 10639. An Act Mandating the Telecommunications Service Providers to Send Free Mobile Alerts in the Event of Natural and Man-made Disasters and Calamities. Retrieved from http://www.gov.ph/2014/06/20/republic-act-no-10639/
Healthtech.PH (2016, April 4). Healthcare Policies of 2015 Presidential Candidates. Retrieved from http://www.healthtech.ph/2016/04/healthcare-policies-of-2016.html
Hegina, A. (2015, Oct. 7). Binay's tax reform plan: Higher tax for the rich, lower tax for workers. Inquirer.net. Retrieved from http://newsinfo.inquirer.net/728783/binays-tax-reform-plan-higher-tax-for-the-rich-lower-tax-for-workers#ixzz458qi5MG1
Philippine Daily Inquirer (2016, Feb. 14). Agenda of the next President: Healthcare. Retrieved from http://newsinfo.inquirer.net/764281/elections-2016-agenda-next-president-health-care#ixzz457rxTP4Y
Reyes, E. (2015). Miriam Santiago tops Senate performance ratings with 1,007 bills and resolutions filed. Interaksyon. Retrieved from http://interaksyon.com/article/102491/miriam-santiago-tops-senate-performance-ratings-with-1007-bills-and-resolutions-filed
Senate Office of the Secretary (2008). Nurse Faculty Higher Education Act. Senate Bill No. 2555. Retrieved from http://www.senate.gov.ph/lisdata/81367362!.pdf
Senate Office of the Secretary (2010). An Act Limiting the Consecutive Hours of Work by Nurses. Senate Bill No. 1565. Retrieved from http://www.senate.gov.ph/lisdata/91077652!.pdf
Senate Office of the Secretary (2014). Senate Resolution No. 1058. Directing the Proper Senate Committee to Conduct an Inquiry in Aid of Legislation, on the Report that Some Nurses Still Get Salaries Below the Stipulated Minimum. Retrieved from https://www.senate.gov.ph/lisdata/2024917365!.pdf
Senate of the Philippines (2007). People's Fund Act. Senate Bill No. 102. Retrieved from https://www.senate.gov.ph/lis/bill_res.aspx?congress=14&q=SBN-102
Senate of the Philippines 16th Congress (2015, April 13). Poe: hike pay of gov't doctors and nurses. Retrieved from https://www.senate.gov.ph/press_release/2015/0413_poe1.asp
Senate of the Philippines (2016). Philippine HIV and AIDS Act. Senate Bill No. 3223. Retrieved from https://www.senate.gov.ph/lis/bill_res.aspx?congress=16&q=SBN-3223
Senate of the Philippines (n.d). Senator Miriam Defensor Santiago. Retrieved from https://www.senate.gov.ph/senators/sen_bio/santiago_agenda.asp
The LawPhil Project (2008). Republic Act. No. 9502. Philippine Laws and Jurisprudence Databank. Retrieved from http://www.lawphil.net/statutes/repacts/ra2008/ra_9502_2008.html WHO (2011). Closing the gap: Policy into Practice on Social Determinants of Health. World Conference on Social Determinants of Health