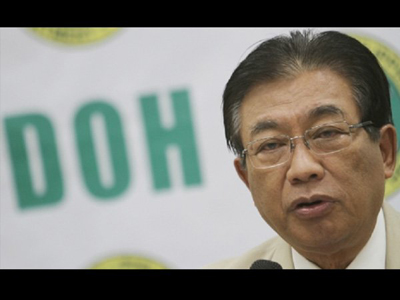 Department of Health proposed budget of 54.6 billion in 2013, and its attached agency was recently revealed by Health Secretary Enrique T. Ona. A part from the said budget was the RN heals 4 – Deployment of 22,500 Nurses for 2013 , which hopefully will give a solution for overpopulated nurses in the country.
Under Aquino administration this proposed budget is about 25% higher than was approved in 2012, which focused on poverty reduction and empowerment of the poor and vulnerable.
"It is imperative for us to support the proposed DOH 2013 budget in order to build on the health gains of 2010-2012 and continue the direct, immediate, and substantial health benefits for our people, especially the poor," Health Secretary Enrique T. Ona quoted statement  made before the presentation of Senate Committee on Finance, headed by Senator Franklin Drilon.
DOH proposed budget 2013 and other attach agencies
P 54.6 billion for health includes P 39.5 billion for the Office of the Secretary;
P 304.5 million for the Commission on Population;
P 327 million for the National Nutrition Council;
P 13.5 billion for the Health Facilities Enhancement Program, lodged under the Priority Social and Economic Projects Fund;
P 908 million for the specialty hospitals; and P 40 million for the Philippine Institute for Traditional and Alternative Health Care.
The 69% of the proposed 2013 budget will finance priority programs, activities, and projects in support of KP (KalusuganPangkalahatan) which includes the Pantawid Pamilyang Pilipino Program (4Ps), education and housing.
These programs, activities, and projects were as follows:
Subsidy for Health Insurance Premium payment of indigent families to the National Health    Insurance Program
Health Facilities Enhancement Program
Implementation of the Doctors to the Barrios and Rural Health Practice Program
Family Health including Responsible Parenting
Expanded Program on Immunization
National Pharmaceutical Policy Development including provision of drugs and medicines, medical and dental supplies to make affordable quality drugs available
Tuberculosis Control
Elimination of diseases as public health threats such as malaria, schistosomiasis, leprosy and filariasis
Other infectious diseases and emerging diseases including HIV/AIDS, dengue, food and water-borne disease
Rabies Control Program
Overall of the proposed DOH budget 2013, P12.6 Billion is considered for the aid for health insurance premium to ensure.the enrollment of 5.2 million indigent families to the Philippine Health Insurance System (PhilHealth). P 13.5 billion under the Health Facilities Enhancement Program will be used to upgrade and modernize selected barangay health stations, rural health units, district, provincial and DOH-retained hospitals. P 2.8 billion is allocated to the Doctors to the Barrios and Rural Health Practice Program for the deployment of 22,500 batch 4 RN HEALS (Registered Nurses for Health Enhancement and Local Service) and midwives to Conditional Cash Transfer (CCT) areas, as well as 221 medical doctors to doctor-less municipalities.
The remaining budget will be distributed to National Pharmaceutical Policy Development (including provision of drugs) will provide Complete Treatment Packages to 1,395 rural health units and 160 district hospitals in 4Ps municipalities.
"The proposed 2013 budget will put us closer to achieving our Millennium Development Goals and strengthen the Aquino administration's promise of universal health care for all Filipinos," Ona said.