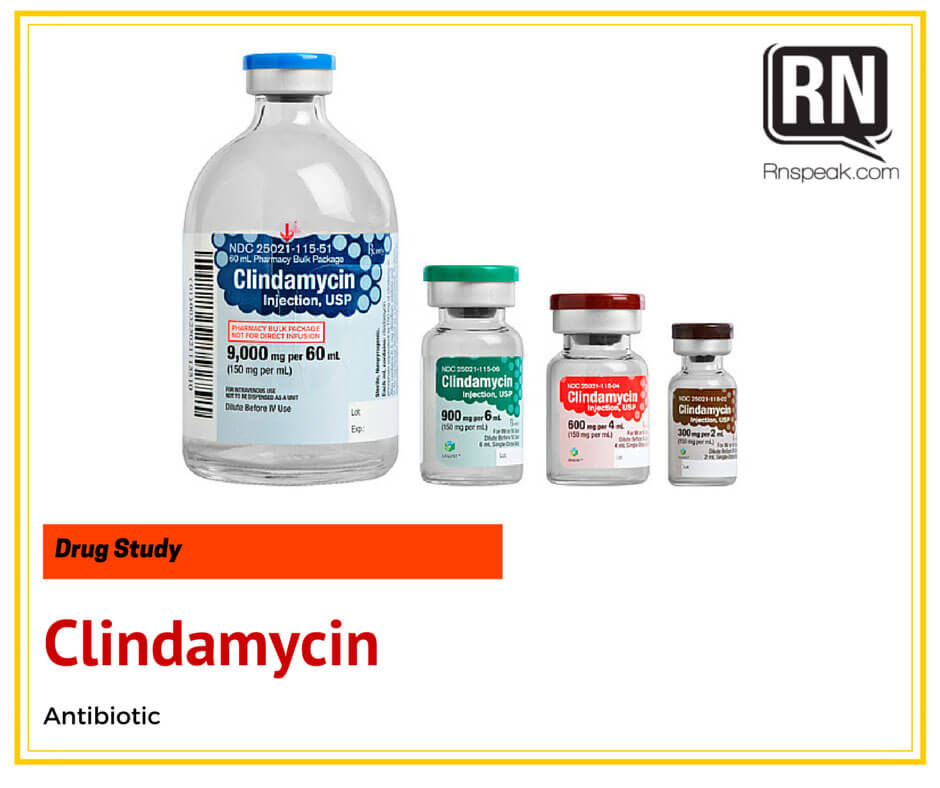 There is one drug that some lay people mix with astringents to come up with a "mixture" of a solution to be applied topically. This drug is Clindamycin. Is it the proper way of using the drug to treat pimples?
Clindamycin Drug Study
Generic Name: Clindamycin hydrochloride
Brand Name: Dalacin-C, Cleocin
Classification: Antibiotic, lincosamide
Uses:
Treatment of serious respiratory tract infections caused by anaerobes
Treatment of serious skin and soft tissue infections, septicemia and abdominal infections
Serious infections caused by Streptococci/ Staphylocicci/ Pneumococci
Adjunct to surgery for chronic bone/joint infections
Treatment of acne vulgaris
Treatment of bacterial vaginosis
Actions:
Suppresses protein synthesis by microorganisms by binding to ribosomes
Prevents peptide formation
Does not diffuse adequately to the CSF
Contraindications:
Hypersensitivity
Use in treating minor bacterial infections
Use in clients with a history of regional enteritis, ulcerative colitis, meningitis, antibiotic-associated colitis
Use for treating viral infections
Lactation
Special Concerns:
Systemic use may cause severe and possibly fatal colitis.
Diarrhea and pseudomembranous colitis may occur up to several weeks.
Opiates or diphenoxylate with atropine may aggravate the condition.
Reserve for serious infections.
Side-Effects:
Diarrhea
Pseudomembranous colitis
Tinnitis
Nausea and vomiting
Slin rashes
Dry skin
Burning
Itching
Skin erythema
Peeling
Oily skin
Cardiopulmonary arrest
Anaphylaxis
Agranulocytosis
Aplastic anemia
Dosage:
Per Orem: 150-300mg q6h. For severe infections: 300-450mg q6h.
Life-threatening infections: 4.8 grams/IV
Topical: Apply a thin film on the affected area.
Nursing Considerations:
Use parenteral form for anaerobic infections
Reduce dosage in severe renal impairment
Give parenteral dosage for hospitalized clients only
Administer IV over 20-60 minutes
Assess for diarrhea and possible colitis
Assess extent of infections and if improvement occurs
Monitor liver and renal function
With IV, keep in bed for 30 min. following infusion to prevent hypotension
Take orally with a full glass of water to prevent stomach distress
If diarrhea occurs, do not use antiperistaltic agents
If using vaginal cream, it weakens latex-containing condoms due to the mineral oil content
Do not use peeling agents on affected acne areas