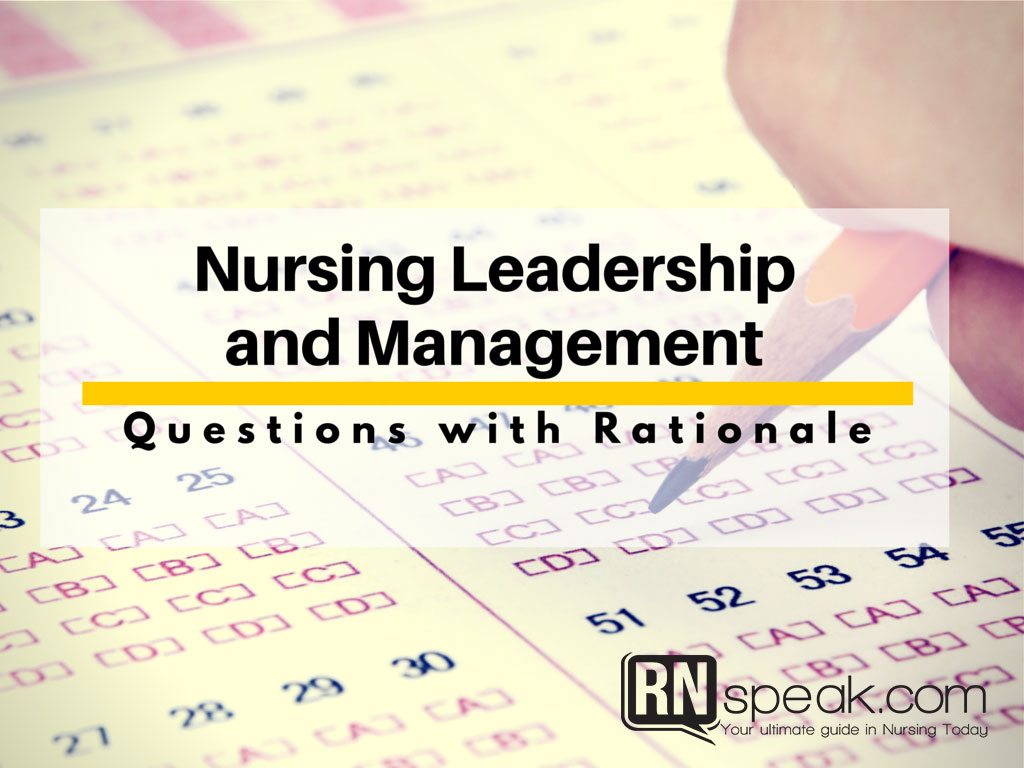 This nursing practice is about theories and principles regarding how the nurse functions independently and in collaboration with other nurses and various health team members in various setting.
The scope of this 25 – item practice test involves the following topics:
Types and style of leadership
Theories of leadership
Management process and functions
Patient classification system
Types of staffing
Modalities of patient care
Communication process in management
Conflict and conflict management
Nursing Leadership and Management Test
Nursing Leadership And Management Practice Test
Congratulations - you have completed Nursing Leadership And Management Practice Test. You scored %%SCORE%% out of %%TOTAL%%. Your performance has been rated as %%RATING%%

Your answers are highlighted below.