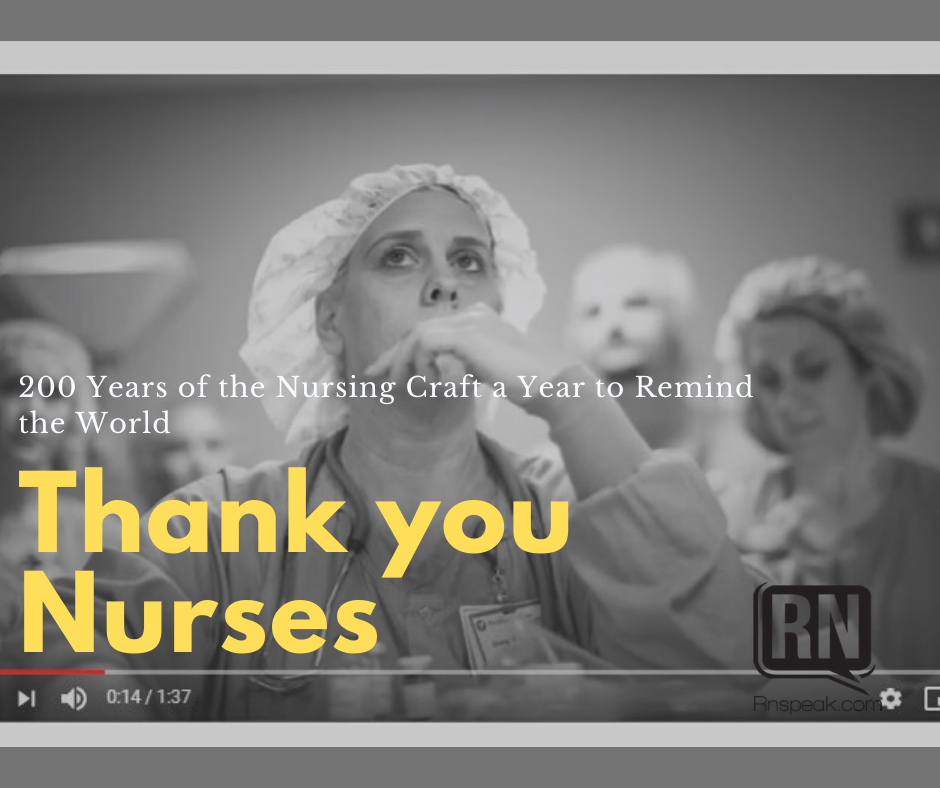 "The average person isn't wired the way NURSES are." We have been around for quite some time now. Ever since our founder, Florence Nightingale had revolutionized the system of healthcare and started focusing on how to better treat and care for our patients. It's been quite sometime now since Nurse Jean Ward in the '50s has discovered that exposing newborn under sunlight can cure jaundice. We have been around then, we have been through the previous pandemics, and we are still around unwithered.
This current pandemic is merely a reminder to the world of our craft. It hasn't been like this for quite some time. Nurse Florence Nightingale stood out through the Crimean War. Nurse Jean Ward became the answer in curing infant jaundice. Now is our moment to bring back that light that illuminates the sick.
This is a video that was created by ProHealthCare 3 years ago. We felt that it is timely to remind nurses and other health care workers of our significance in society. The video is a reminder of how powerful, skillful, and competent nurses are. Our compassion and willingness to be in the front lines of this pandemic is just the tip of the iceberg. Beneath each and every nurse is the heart that is destined to care for our patients, the skill to do the complex procedures in treating them, and the ability to push forward when no other person dares to go.
That's what it takes to be a nurse. This is our year. Our year to remind the world that we have been here for quite some time already… and we are not going anywhere. This pandemic will not hinder us from caring for the sick. It just motivates us more to fight and see through the end of the tunnel – a future where we nurses, together with the other front liners achieving victory over this pandemic.