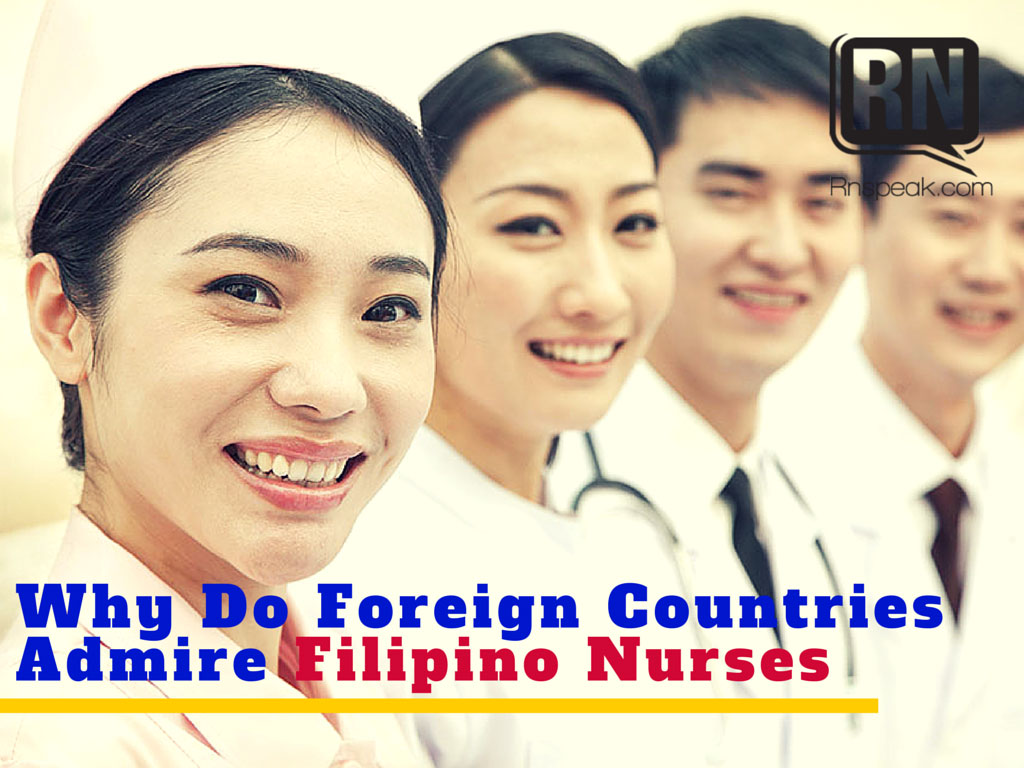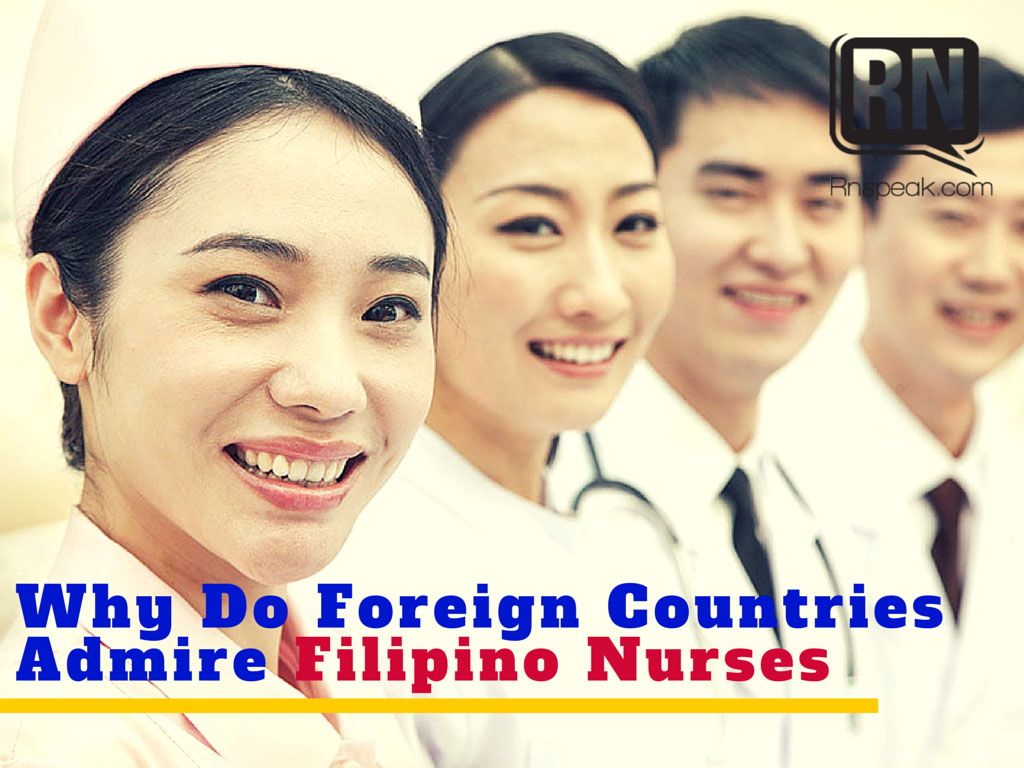 The number of Filipino nurses outside the country seems to be unbeatable. We have sprouted like mushrooms that sometimes feel like no single hospital exists on this earth without Filipino nurses. The increasing demand for nurses in other countries such as the United States, Canada, New Zealand, Japan, and Dubai, to name a few, may have been one of the reasons why Filipino nurses are allured to work in this country. Also, they offer profound compensation packages, which are several times much bigger than what an expert nurse gets in the Philippines. However, aside from the fact that other countries compensate nurses very well, other countries have also expressed admiration for Filipino nurses, which could also be a factor why there are several Filipino nurses around the globe. Here are some of the reasons why foreign countries admire Filipino nurses.
1. Filipino nurses are hardworking
It is no doubt that Filipinos are hardworking, especially in other countries, because the fundamental reason why they opted to work abroad is to help their family and provide a better future. Filipino nurses are the employee who would often volunteer when overtime work is being offered. They would grab every opportunity that would help them earn an extra income. Overtime, Being on-call and working on weekends are a few of the additional income that Filipino nurses look forward to.
2. Filipino nurses have a neutral accent
Have you wondered why there are several BPO companies in almost every corner of the metropolis in the Philippines, this is because clients preferred the neutrality of the Filipino accent. Furthermore, it is very noticeable that we can quickly adapt to the dialect of the country or area they are integrated into. As compared to Chinese and Indians, Filipinos accent is more easily understood.
3. Filipino nurses are considerate
We can infer that it is Filipino's nature to be considerate. In fact, we can associate it with the natural kindness that Filipino often manifest when they interact with other people, especially those that they don't know foreigners particularly. We try to understand them to avert potential conflicts. This can also be seen in cases in which some of their co-workers may request a sudden change of shift or under time. When these things happen, and Filipino nurses are asked to cover for them, it is common that they would agree or consider the request, but they also know when to say enough.
4. Filipino nurses are patient
In line with being considerate, Filipino nurses are also very patient, especially when they know that they're handling patients with special needs. Filipino nurses are not the type of employees who would easily give up or get irritated by the patient's colossal requests or relatives. In addition to this, they also know when a humongous amount of patience is required before stepping into their patient's room. They can sense an individual's need, and I guess that accounts for Filipino's profound emotional sensitivity. After all, patients are not only thinking about their treatment but also about how they will cope with their current condition and their future. Thus, nurses need to be very patient in dealing with certain emotional predicaments manifested by their patients.
5. Filipino nurses are respectful
I can't think of any other country that uses words to address respect for the people they are talking with, especially when they are older. Yes, we are the only country with "PO and OPO", which have integrated the core value of respect in our lives. These two simple words have taught every Filipino the importance of respect to be respected by other people. This is most likely the reason why Filipino are respectful to their patients even without "PO and OPO", because as young as 2 years old or as soon as we learned how to speak, our parents and elders have substantially integrated the significance of respect through these simple words.
6. Filipino nurses are profoundly empathetic
Being empathic is not merely enough for Filipinos; this is why I stressed "Profoundly empathetic." By definition, empathy is putting yourself in other people's situations for us to understand better how it feels to be in their shoes. Filipinos understand the pain and the sacrifices of a patient and their relatives when they are being hospitalized because at least one member in our family or clan has been hospitalized. We tend to be very cautious of what we say or act because we are so worried that it could impact or affect them, given their situation. Filipino nurses try to understand more and adapt based on their needs.
7. Filipino nurses sometimes consider their patients as their family  
Filipino nurses know their patients by heart and not by the number or merely by name. In fact, when you ask them who their patient is in room 132, they can tell you their name and a short description of them, but not to the point that they would breach the patient's right to confidentiality. Filipino nurses, their patients, are like a family because when they take care of them, they not only based it on the verbatim order of the physicians, but they integrate love and care. Sometimes, we get affected by whatever happens to them because we may see them as our parents, grandparents, aunts, uncle, or siblings.
8. Filipino nurses are entertaining
Lately, Filipinos seem to be devouring every competition existing in this world, from the beauty pageant, talent competitions, to sports like boxing. I think this could expound why we are fun to be with because we are encapsulated with various talents, which makes us multifaceted. Well, I'm not saying that we do boxing or catwalk in front of our patients. Instead, we have this magic of knowing how to make people smile. Filipino nurses would often throw jokes or sing for their patients while providing care to help lighten their burden; besides, such kinds of non-pharmacologic interventions aids in increasing their quality of life.
9. Filipino nurses have a strong sense of spiritual faith
We never underestimated the power of prayer; regardless of what religion Filipino practices, the majority do not forget to gives thanks to God, the Supreme Being. Filipino nurse working abroad earns well, but they also experience struggles in life, which is being away from their family. However, they never forget to glorify and thank the Lord, and in their prayer, they would also include their patients who are also in great need. The power of God has never been limited, and they know that His power can bring better results than medications and high-tech procedures combined.
These are a few of the unique traits that demarcate Filipino nurses. This became popular worldwide because regardless of which part of the country (Philippines) they came from, there is a great chance that they encapsulate the majority of these traits as long as they are Filipino. The culture and sense of discipline of Filipinos have brought about the emergencies of such uniqueness, which usually meets and often exceeds the expectations of our employers and, most notably, our patients.