Intensive Care or Critical care nursing is a nursing specialization that caters patients facing life-threatening. Patients admitted in the ICU requires close monitoring, round the clock medications and high-quality nursing care to be delivered 24 hours a day to improve health.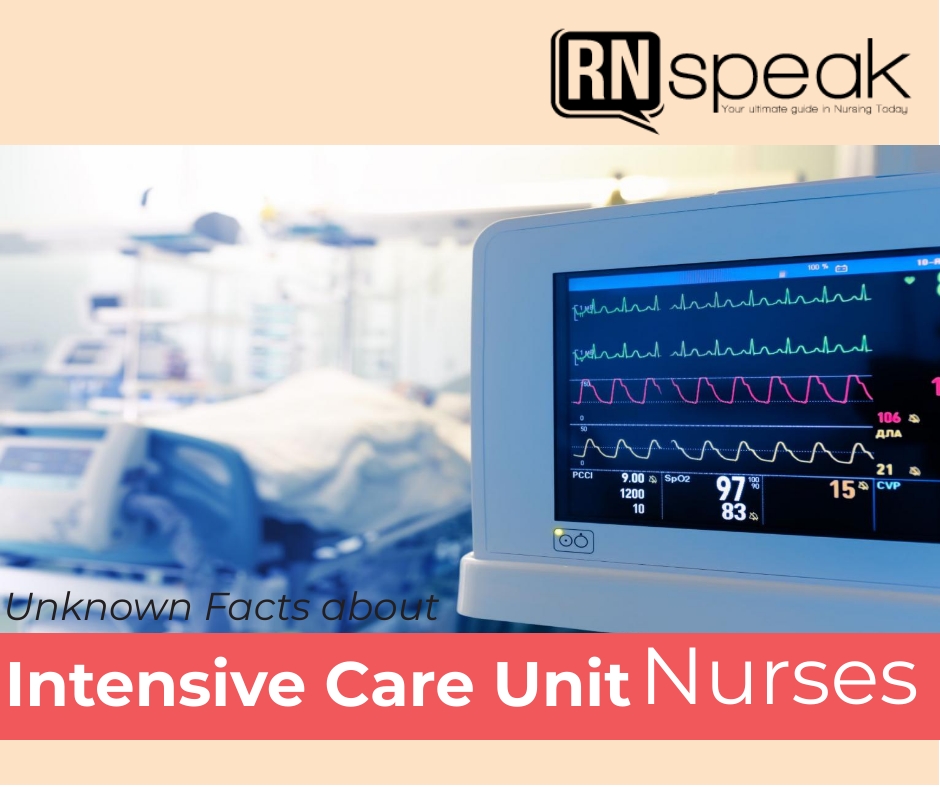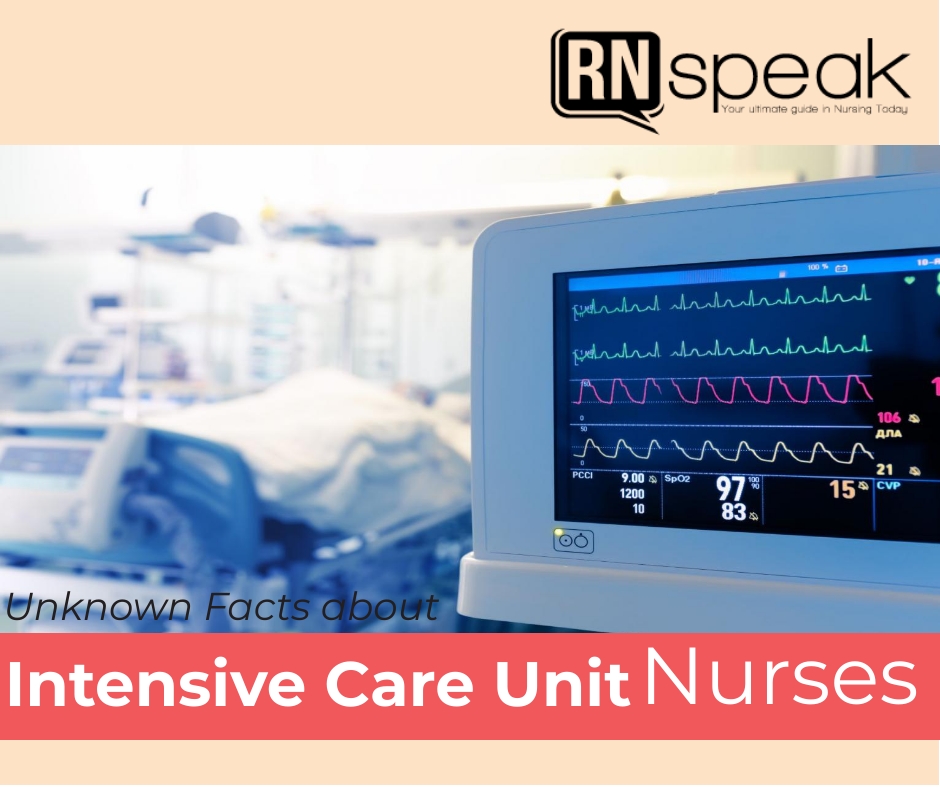 Being an ICU nurse is a good place to learned and gain experience if you are planning to pursue the clinical side of nursing. There is something prestigious when nurses say that they work in the ICU. Maybe because the cases they cater are more complex than the one in the ward. Or maybe the equipment is more advanced and technical, which interests some nurses to apply and get transferred to the ICU.
Unexpected events happen in the ICU, and the nurse has to be ready for them. ICU nurses run in an entirely different world than the ward and other special areas. There are aspects in nursing care that ICU nurses are masters at.
Different Subspecialties nurses can focus in intensive care
Medical and Surgical
Pediatric and Trauma
Coronary
Medical
Burns and cardiothoracic
Intensive care unit (ICU) nurses are the "Miss Congeniality" of hospitals since they often work with the different departments of the hospital. ICU nurses is the heart of the multidisciplinary team of doctors, consultants, physical therapists, pharmacist, medical technicians, and various other specialists to ensure that the patients receive the best care they can have.
The one most visible at the most difficult patient care moments, they need to familiarize themselves with the patient's right and ethical issues that they will be facing in the future.
How ICU nurses differ from ward nurses?
There are two sides to the coin, some people want to continue their professional career by promoting themselves to a special area such as the ICU, yet others who have stayed too long in the area wish they never did.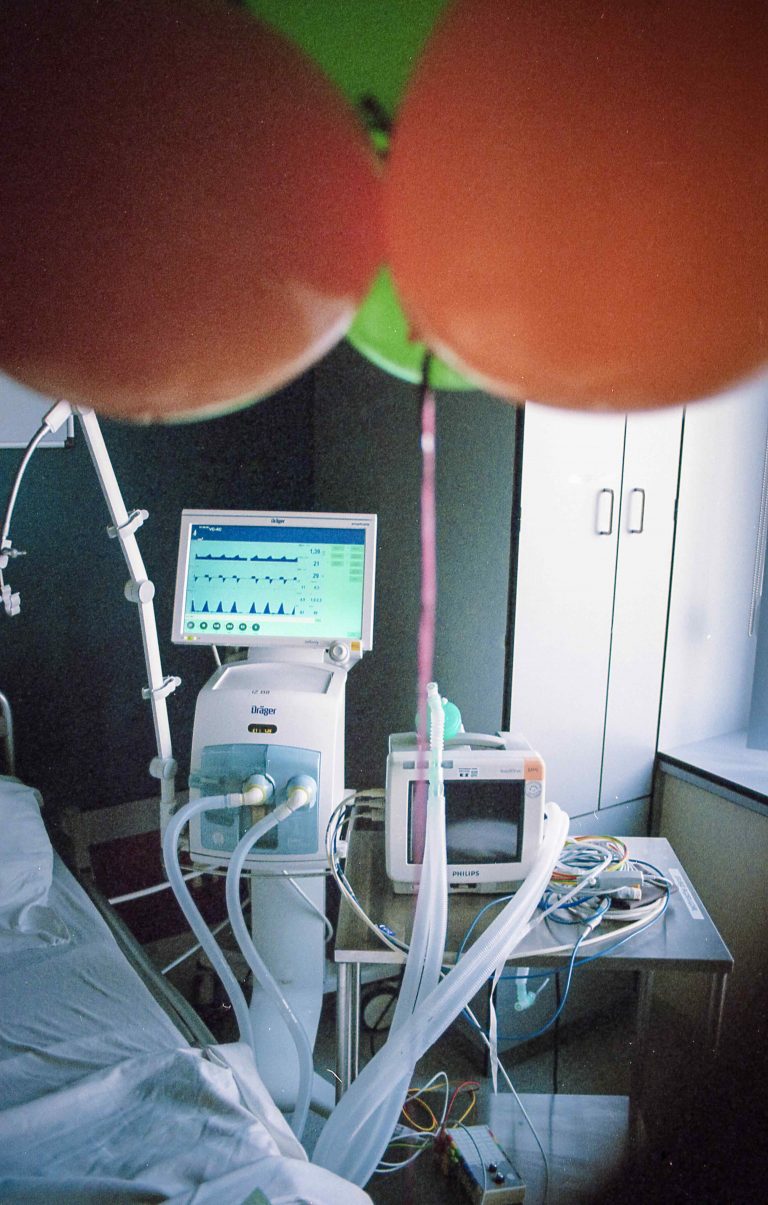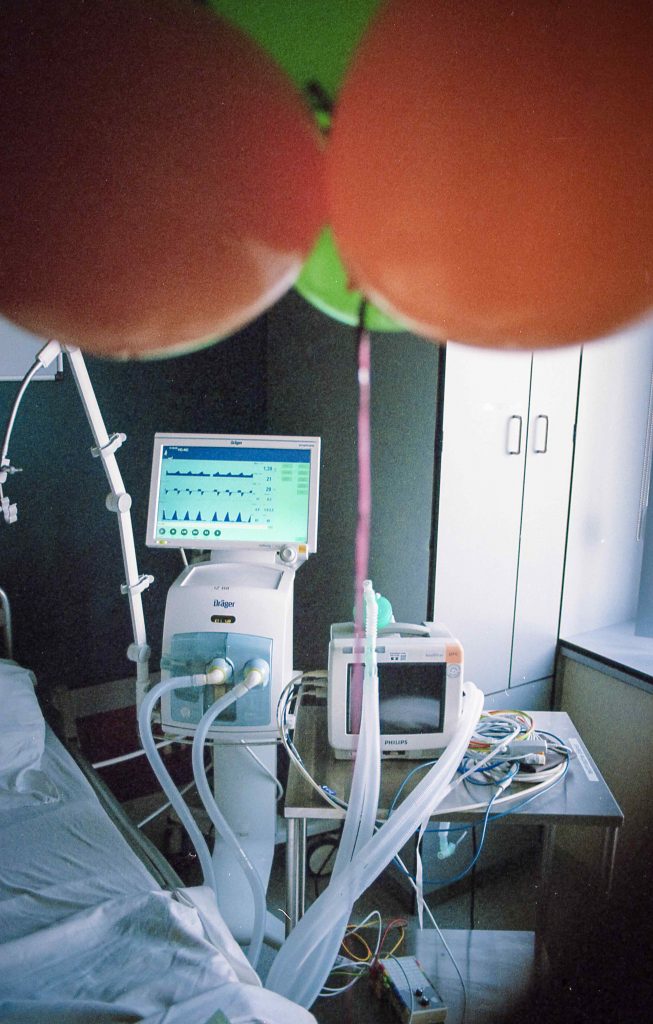 The nurse-patient ratio in the ICU is two to 3 patients per shift, but taking care of those patients takes up so much time from feeding, medications to documentation. Sometimes one shift is not even enough to finish all the tasks asked for them.
Unfortunately for some, the ICU is too much to handle. Not everyone is able to cope with the physical exhaustion and emotional despair the ICU nurses feel in their everyday.
Different ICU settings
Some hospitals have different ICU units catering to specific cases. If you work in a big hospital that is funded well, they would have multiple ICU settings like separating patients suffering from medical cases with surgical cases, or as simple as separating patients account to age, adult and pediatrics. Some would even have burned and trauma ICU which also needs close monitoring.
On the other hand, smaller hospitals could not afford to build numerous case-specific Intensive Care Units, thus they collectively put these critical patients in one unit for close monitoring, management and treatment.
ICU nurse requires a vast array of knowledge on the different cases the unit caters, as well as their respective management. It requires continuous updates on the treatment and management of different diseases.
Duties and Responsibilities
The duties of an ICU nurse include assessing the patient's condition, implementing and carrying out medical plans. They monitor vital signs, assist doctors during procedures, and give ordered fluids and medications, managing ventilation and life support equipment. In some institutions, ICU nurses extracts blood for laboratory testing and some incorporate dialyzing patients. The ICU nurse is also responsible for patient's personal care and hygiene such as eating, bathing and dressing.
ICU nurses respects and promotes the rights of the patient in cases when the patient is unable to do it himself. They serve as a liaison between the patients, patient's family, and the healthcare team. They also provide emotional support and health education to the family. They also take in the burden of comforting relatives in end-of-life situations.
Once the patient is stable, they are transferred to the regular room. The ICU nurse is responsible for transferring the patient safely and endorsing the significant events that had happened to the new team.
10 Qualities of an ICU nurse
1. They are good at communicating with others. ICU nurses are the front liners in critical care. They communicate with different members of the healthcare team. They also stand as emotional support to the families of the patients.
2. They are emotionally stable. Nursing is a stressful job. ICU nurses should be emotionally stable, with the chaos and the emotional overflow in the area. The nurse should be able to control her emotions and show a strong facade. The nurse should be able to disconnect personal life with work especially in situations of suffering and death.
3. They can empathize. Great ICU nurses know how to empathize with their patients in pain and suffering. They are compassionate and are able to provide comfort. Nurses are patient advocates. They watch out for their patients and makes sure that everything done is to reduce suffering and promote life.
4. They are punctual and flexible. Like other nurses in the hospital, they too cover 24 hours a day. They work long shifts that start late at night or early in the morning. They are punctual and always on time, not only in their shift schedule but also in giving medications.
5. They have an eye for detail. It is easy to assess coherent patients since they are able to express their pains and discomforts. But for unconscious patients, it is the nurse's clinical eye that tells the problems of the patient. A great nurse can easily identify and can quickly formulate responses that needs attention and careful not to skip steps or make management plans.
6. They are neat and organized. Nurses from the other area would say that nurses in the ICU have obsessive-compulsive disorder (OCD) because they like everything labeled and organized. For ICU nurses, it is much easier for them to move around fast when they know where their supplies are at. If you call hating untangled IV lines, inappropriate labels, and poorly secured IV lines, OCD. Then all ICU nurses have OCD.
7. ICU nurses are fit and physically strong. Being a nurse, in general, is physically tiring. But for ICU nurses, lifting dead weight patients, running around the unit and other physical requiring tasks every day are staples of an ICU nurse. Nursing itself is not a desk job. A great nurse is able to hold up a high amount of energy throughout her shift, despite missing their eating, drinking, social, and even their pee time.
8. They are problem solvers. A great ICU nurse is able to think quickly despite being a high-pressure situation. An ICU nurse can anticipate problems before it has even arisen. They are able to do something to prevent foreseeable problems. In tricky situations, ICU nurses always find ways to get loose.
9. ICU nurses are smart (nurses in general). ICU nurses are ready to respond to any emergencies in the area. Staying on their feet and keeping their head clear and cool in a crisis is a great attitude. It lessens the window for error and misjudgments. ICU nurses like to learn constantly, researching and reading. They too like attending updates and seminars related to their field.
10. ICU nurses respect the wishes of the patient and/or the relatives. Respect goes along the way. They remain impartial and keep the confidentiality requirements. They respect the patient's traditions and cultures. They are not only respectful to the families and relatives but also to the other members of the institution.
Stand out and be an ICU nurse
To work as an ICU nurse, you need to be a registered nurse. You will need to finish a bachelor's degree in nursing and pass the national exam for registered nurses.
Certification is not a requirement to be an ICU nurse; but it would be an advantage if you are. It will show your potential employers that you are serious in advancing your professional role and thus making you an asset to their institution.
The certification for Intensive Care or Critical Care Register Nurse, you will need to have at least 2 (two) years' experience in a critical care settings before you are allowed to take the certification exam. The exam is conducted by the American Association of Critical-Care Nurses (AACN) in the US. Check your local nursing association for its counterpart.
Most employers are after nurses with work experience with critical care nursing. If you don't have any, you may work in different areas and prove to your employer that you are much capable to be an ICU nurse. This is would also help in learning a new skills and gaining more experience in this branch of nursing.
Some advanced degrees can also make your resume stand out. You can pursue a master's or doctorate degree in nursing. There are different sub-specialties that are useful in this area. If you are eager and decided to be an ICU nurse, you might want to check out the different graduate studies that would keep you working effectively in your field.
To be an ICU nurse also requires different trainings that are essential in patient care to prolong life. You need to be a licensed basic life support (BLS) provider and/or advanced cardiac life support (ACLS) provider. This training is constantly updated every 5 years by the American Heart Association.
Some hospitals included dialysis as part of critical care nursing. You may also need to attend trainings on dialysis. Others trainings and seminar may include infection control, pharmacology and psychology.
As an ICU nurse, you need to be updated in the different trainings that you think you need to be more efficient.
Be updated and make your resume stand out.
Intensive care unit (ICU) nurses Salary
---
As of January 16, 2019, an ICU nurse can earn an average of $72,924 annually.  –salary.com
Note: The salary range varies depending on the years of service, certification and education.
---
Can you take the challenge?
There is a nursing shortage and it is even distinct in critical care. ICUs have a definite number of patients, unlike in the emergency room. Thus the hiring for Intensive Care specialists is on demand. Yes, the work is very demanding but it is also important that you enjoy and feel satisfied at the end of the day.
Are you a nurse willing to work in a chaotic, energy-draining, and emotionally fueled setting?
Are you able to make precise and fast decisions in high-pressure situations involving your patients?
If you think you can do it then aim more, be an Intensive Care Nurse.