This is a comprehensive examination in order to serve as a reviewer for the upcoming Nursing Board Examination for Nurses on July 2012. Read the questions carefully before answering it. Please choose the best answer.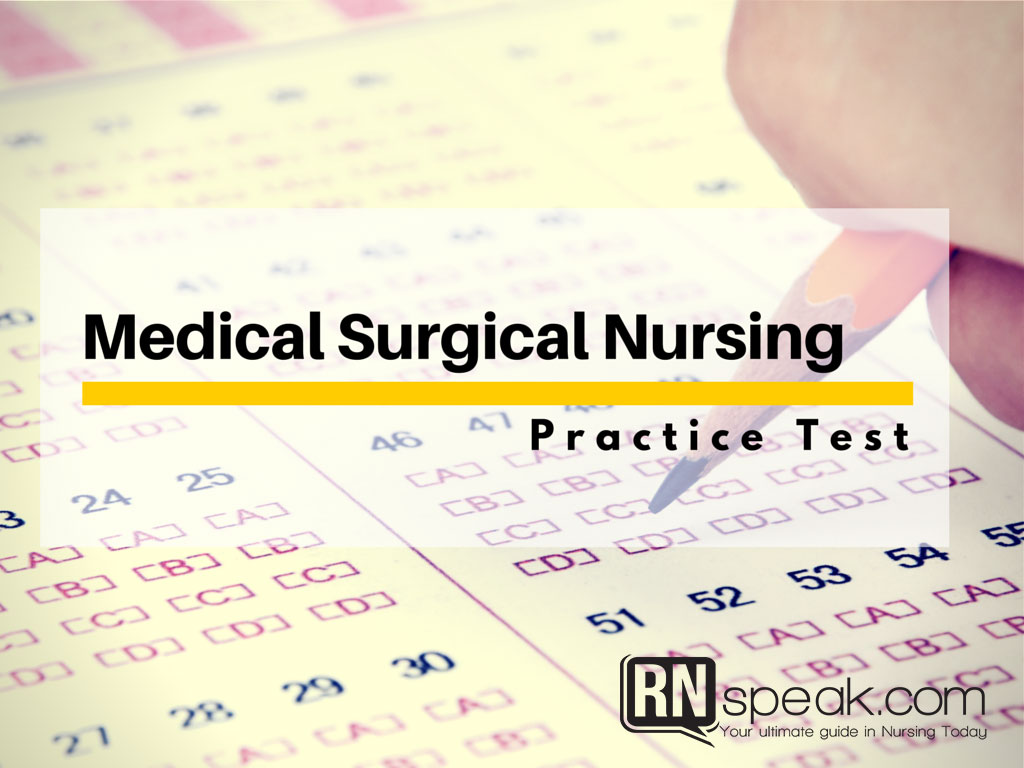 This test covers the following concepts in various forms from easy to difficult questions.
Endocrinology
Neurology
Prioritization of Care
Medical and Surgical Practice Test
Congratulations - you have completed Medical and Surgical Practice Test. You scored %%SCORE%% out of %%TOTAL%%. Your performance has been rated as %%RATING%%

Your answers are highlighted below.