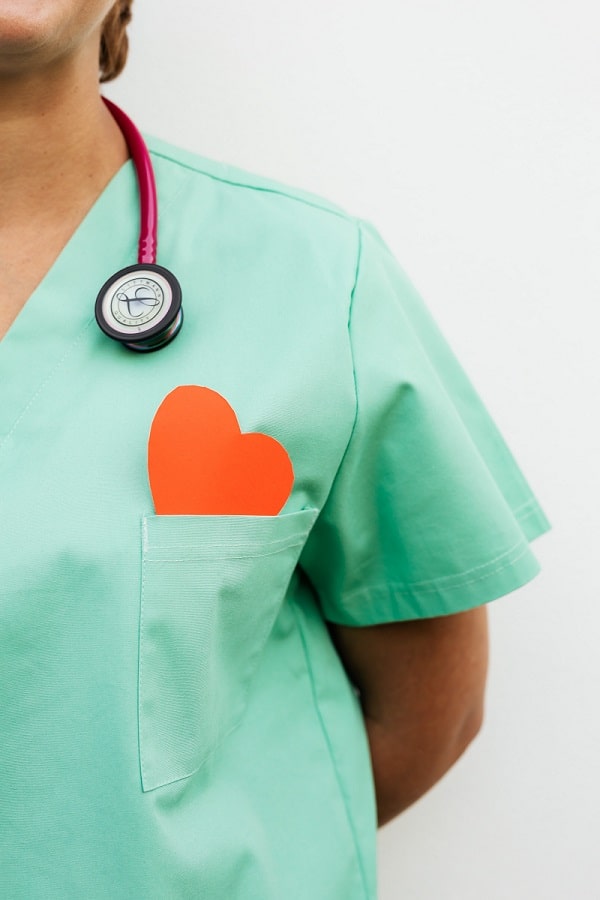 Like all other medical professionals, nurses need to wear the proper attire for the job. Just like doctors have their lab coats and surgeons have their masks and suits, as a nurse, you'll need a good uniform that comes with the job. In other words, you'll need a good set of nursing scrubs.
Obviously, as is the case with everything else, there is a huge market for scrubs out there. But a lot of nurses, including long-time employees, tend to have a hard time picking a brand or a type. After all, the product selection is substantial, and the market is, interestingly enough, worth billions of dollars.
So, you have plenty of options to choose from, but you are stuck because you can't tell which ones are the best. This article is here to help you explore what kinds of scrubs are out there and which ones will be the best possible choice for you.
What to Consider When Buying Scrubs
Colors
You might have noticed, both in real life and on different TV shows, that nurses don't always wear scrubs of the same color. Sometimes they are green, other times they are pink or magenta, and they can also be white, blue, brown, and sometimes even black.
So, what colors should you consider, and does it really matter? Well, it actually does. In fact, quite a few hospitals actually have a dress code that proscribes certain color choices in scrubs.
Psychologically, different colors evoke different emotions. So, for example, it's a good idea to wear pink, blue, and green scrubs, as they are calming and soothing to people. Red, yellow, and brown, on the other hand, are not the best choices since they can remind us of blood or different bodily functions. And, of course, black is not a good choice because of its obvious connotations. Some neutral colors, like purple and gray, aren't the best because they can make people look younger or make them feel sad.
If your employer only allows white scrubs, make sure to buy the ones that you can bleach. Alternatively, if you can get colored scrubs, don't get a set whose colors run during the wash; otherwise, you will be left with a spotty outfit.
Material
Generally speaking, scrubs are made from one of four materials nowadays:
Depending on where you live and work, these materials can either be effective or a hindrance. For example, certain climates are not exactly cotton-friendly. With that in mind, focus on your comfort when shopping around for scrubs.
In addition, you will need an outfit that will not tear a week after you get it. Durability is exceptionally important when it comes to hospital equipment, so make sure that your set can withstand multiple washes over the course of a few years. Furthermore, always get at least two or three sets so that you can have a spare when one is in the wash. Finally, always check the seams for integrity. If there are threads loose early on, you might have a faulty product.
Style and Design
Some scrubs come with neat little embroidered patterns, while others have a button or two on the side. There are also scrubs with a V-neck, a mock-wrap, a round, or a square cut. The tops can be either long or short, tight-fitting or loose, with or without side-slits or drawstrings. They might even sport a printed pattern and not a single, uniform color.
There are literally hundreds of thousands of designs out there, and picking one might be daunting. However, you can solve this problem easily by focusing on comfort, dress codes, and materials. You don't have to get scrubs with a printed pattern, but the uniform might actually benefit your work. Patients might feel a bit more secure knowing that their nurses wear amusing, stylish scrubs, as it makes them more relatable and human. Too much uniformity can be a bit sterile, and in a hospital environment, both the patients and the staff have plenty of sterility already.
Pockets
Pockets are quite important, and not just to doctors and nurses. After all, if you're the type of person who needs to have an item at hand quickly, then pockets are the perfect solution. The question is, which kinds of pockets work best for scrubs?
Well, you can choose between a shirt pocket, patch pockets, regular bottom pockets, or all of the above. As a nurse, you will be carrying a lot of things with you, such as a cellphone, pens, etc. It will benefit you greatly if you don't have to carry everything in your hands.
Of course, pockets can also be a hindrance. If you stuff too many items in them, they can weigh you down and prevent you from working properly.
Dress Code
All hospitals have dress code policies for employers, employees, and patients. More often than not, those include the specifics of what types of scrubs you can wear. For example, a hospital might not allow pink or polyester scrubs or ones with a low V-neck cut.
So, when choosing your set, make sure to follow the rules to the letter. You might even want to buy separate sets of scrubs for different areas of the hospital, i.e., operating rooms, emergency rooms, pediatric rooms, and so on.
Price
Many scrubs are branded, and branded merch costs a lot of money. Obviously, most people would think to buy several sets of cheap scrubs, but that's not a good option either. After all, if the outfits are too cheap, they will inevitably be of poor quality, and you don't want that.
With that in mind, the best thing to do is buy a few pairs of high-quality scrubs, but do some market research first. Maybe there are some decent brands that cost less than others. Perhaps a particular brand or shop has a sale with reasonable discounts. The golden rule is not to buy the cheapest items out there, but also not to pay too much.
Scrub Shopping: Final Thoughts
The good thing about so many scrubs options out there is that you're highly likely to find a set that fits your style and personality. That is a huge advantage, as it will make you feel at home while working. And if you're in a positive mood, that behavior can transfer to the patients.