Job-hunting is not that easy nowadays, especially if you have a resume just like 75% of everyone in your profession or chosen field. Well, you can choose to snuggle with the crowd, blend in and get lucky. Or another secret (which is not really a secret) is to decide to do the unusual. Choose to step out of the crowd. Make a decision to be different or make something different from yourself. How?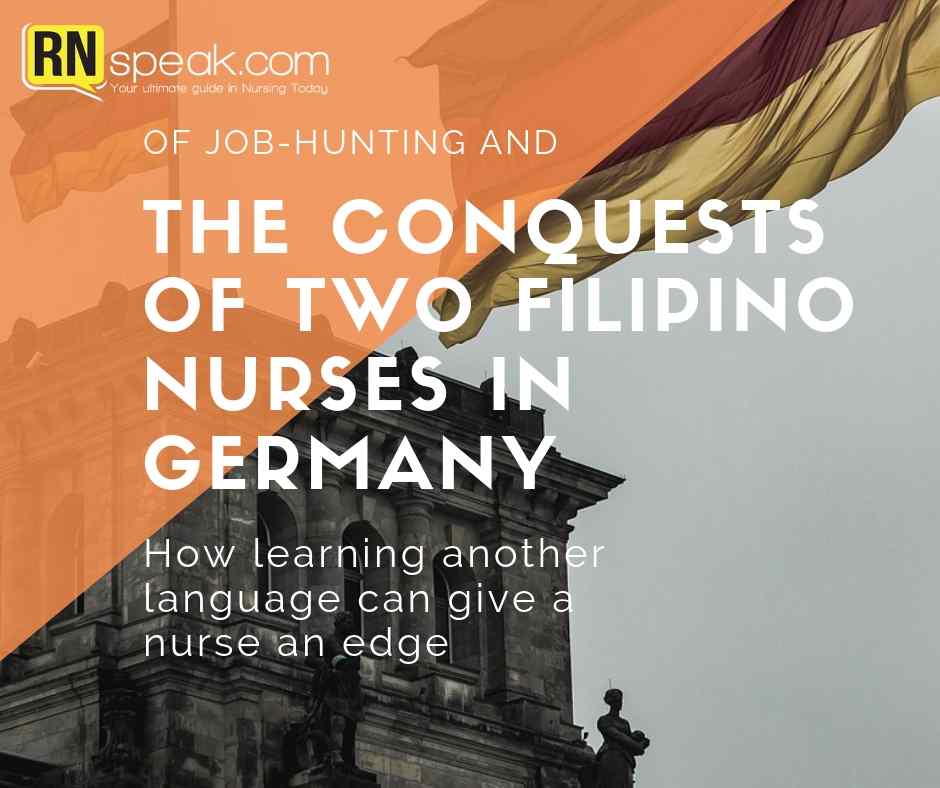 Filipino nurses are pretty much bred equally. More or less, we all underwent a rigid standard curriculum, graduated with a Bachelor's Degree, passed the board exam, and got a PRC License. What would make you different in the beginning could be a few things:
You graduated from a prestigious university.
You got a "Laude" distinction attached to your diploma
You aced your board exams
Aside from these, a big percentage of us are on the same ground when we graduated. But despite our education, many of us are still experiencing the three Us (Unemployment, Underemployment, or Underpayment) in the Philippines.
Why could that be? Is it the system? If we think about it that way, we're at a losing end. Unless you think that way, to provide a solution to that national problem, I suggest shift perspectives and go for nos.4, 5, and 6 of the "what could give you an edge" list.
Set a goal, including specific steps to take to reach that goal
Take calculated risks. As the saying goes, "Go out of your comfort zone."
Work hard to develop the right attitude (not just knowledge and skill).
That advice didn't come from me. I'm no expert, but the people we will meet later had shown some of that by example. But we'll reserve them for later. I first want to share some backgrounders about nursing in the Philippines and what leads some nurses to take giant leaps.
A Scenario of Nursing in the Philippines
According to an academic article, the Philippines produces around 38,000 nurses each year and has around 500,000 registered nurses to date. On the contrary, the country is still in crisis, and its hospitals need more nurses still. Government hospitals are especially suffering from poor health service delivery because nurses are overloaded at work.
"Nurse to patient ratio in our ward reach as high as 1:25." Corazona T., R.N., a government nurse in a province in the Visayas region of the Philippines, shared. "This is not very ideal because then I cannot address the chief complaints of all my patients…even if I want to. I have to focus on the emergency needs and crucial routine work such as carrying outstanding orders on top of new ones."
The Board of Nursing (BON) recommends a 1:5 ratio for the wards and 1:1 for intensive care units (ICU). But the reality is far from ideal.
Despite the difficult working conditions and the crucial role of nurses in the health sector and society, nurses' salary is not raised to the level tantamount to their skills and work. An SG15 (P30,531.00) salary that is stipulated in the Nursing Act of 2002 is not yet approved by the government.
Hearing this scenario, should we change our minds and blame the system then? Or should we learn to adapt by looking for other options? We know for sure there are nurses fighting at the ground and at the top ranks of the government to provide better working conditions for our nurses in the Philippines. And we salute them. They're our fighters. Meanwhile…
Deutschland: A premier destination for Nurses
What other countries or places are possible destinations for our nurses? In my previous articles, I've discussed Quebec, Canada, and the United Kingdom as options. But another country could also offer great opportunities. Let's explore this country in Europe famous for its beer!!! Yes, it's Germany.
Among others, perhaps the thought of Germany in relation to the Philippines could be linked to the latter's national hero – Dr. Jose Protacio Mercado Rizal Alonzo y Realonda or, in short, Dr. Jose Rizal. Dr. Rizal lived in Germany for months where, while residing in the house of Pastor Karl Ullmer in Wilhelmsfeld, Baden-Wurttemberg, he finished the last pages of one of his most famous novels, Noli Me Tangere. A shrine of Rizal is erected in front of their house. If you think about it this way, Germany then isn't too foreign to Juan/Juana de la Cruz after all. In fact, Germany and the Philippines have such a long-standing diplomatic relationship that in 2014, both countries celebrated 60 years of this tie or "Freundschaft." It started with the opening of the Consulate General in Hamburg, Germany.
In terms of nursing, it was in 1965 when 41 Filipino nurses were first deployed to work in Germany. It was part of the foreign country's systematic recruitment to alleviate emergencies in medical care across German hospitals, hospices, and nursing homes. However, during that time, there were not yet any standard wage scales for nurses. As such, the salaries simply depended on their employers. In 1974, an agreement on the Employment of Philippine Registered Nurses and Midwives in German Hospitals was signed by both countries. This instituted policies to be followed by both governments started a series of agreements that would serve to protect the interest of both countries in the matter of health labor deployments – a fact that assures nurses of their safety in working there.
Filipino Nurse in Germany
Meet Paolo and Voltaire
You may think they're artists' names or maybe geniuses' names, but they're actually nurses' names even better. Yes, very much befitting Germany, the home of Albert Einstein. These two gentlemen were specifically chosen for their names (kidding aside).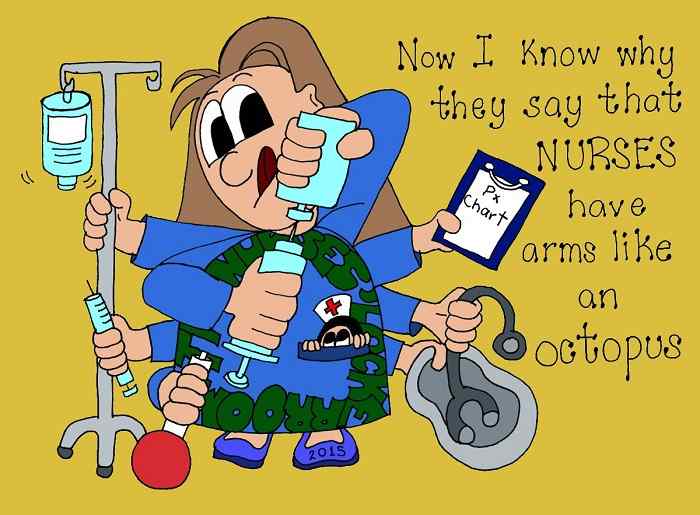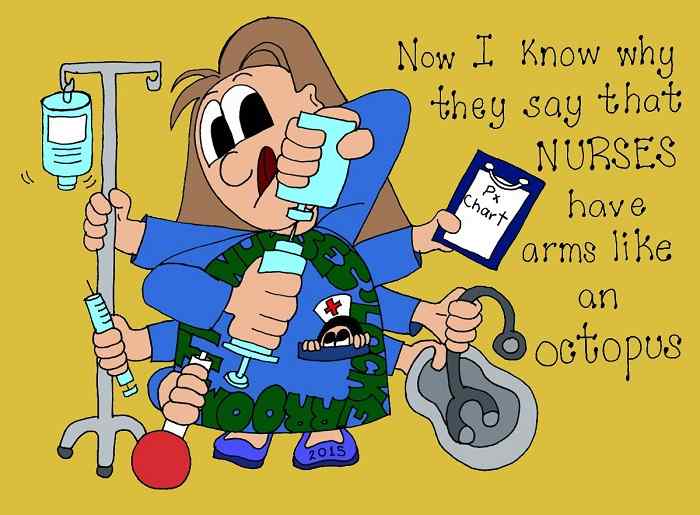 Paolo graduated from a Private Christian University in 2008, while Voltaire completed his studies from a State U in 2006. Both started out practicing their professions in their places of residence. They diligently served their fellowmen in their provincial hospital for a few years, working double shifts in the Emergency Room (ER), Medical Wards, Operating Room (OR), and Surgical Wards.  (Note: Nurses in secondary hospitals in the Philippines usually roam around the entire unit, thus specializing in everything.)
But simple as they both were, they also had big dreams.  They also wanted to explore the world, provide more for their families and do more.
When the demand for nurses in Germany rose, both decided that the time for them to go out of the country had come. To give each other support, they decided to apply with their group of friends. However, their greatest challenge was not the nursing practice per se but, (as you might have suspected), the language. According to Voltaire, Deutsch was very challenging. The words simply weren't that easily connected to English, unlike Spanish or French. This fact did not daunt him, however.
They took classes while they were working. They took it step by step until, at last, they reached the B2 level. (The levels are: A1, A2, B1, and B2). After that, they took a language test. This was their main gateway to Germany. Through hard work and luck, both of them passed. They were then able to process other requirements such as work application, embassy visa application, and, just like any other, the medical exams.
Both have now been working as nurses in Germany for 3 years. However, despite having undergone the same process in reaching the country, each of them has unique perspectives and personal experiences worthy of being shared.
Let's start with Voltaire. Voltaire works in the ICU Department of a Neuro-rehabilitation Hospital in Berlin, the capital of Germany. He shares that he likes working there. Aside from the good compensation that, according to him, pays well for his skills, he is also amazed by the services and facilities of his hospital. They could slowly revive and heal patients initially coming in comatose and just breathing through ventilators months before. Voltaire would just grab some coffee on his usual workday, eat breakfast, and do his assigned tasks.  When his shift isn't too tiring, he will meet up with friends after work to watch a movie or just chill. J Days off, Voltaire talks about doing household chores by himself (since there's no house help in Germany, unlike in the Philippines). He also does some exploring of the city. All in all, Voltaire sums up his experience with this line: "I have everything I need here."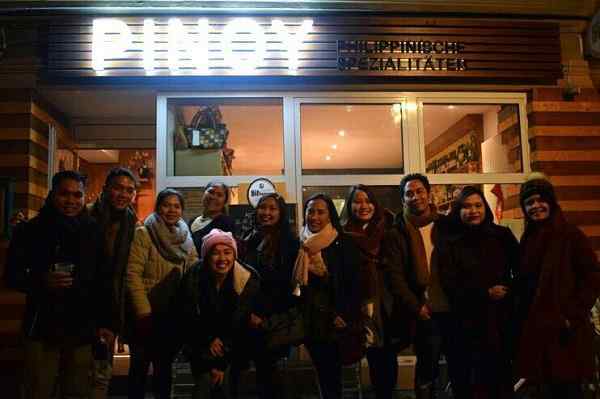 Paulo has a lot in common with the sharing of Voltaire. But the 31-year old nurse from Iloilo shares further. He also works in the ICU. According to him, life in Deutschland is fast-paced and easy. Transportation, stores, malls, restaurants, cafes, recreations, and entertainment can be accessed quickly. His life, he says, is a routine during workdays and his days off spent lazily at home recuperating from the stress of a normal workday. The difficulty of the German language, he notes, is a barrier to effective communication. He also speaks honestly about discrimination as part of the reality of working in the said country. Humor is less, and people tend to be serious about everything, he adds. Despite this, he finds Germany to be a beautiful place with a rich history.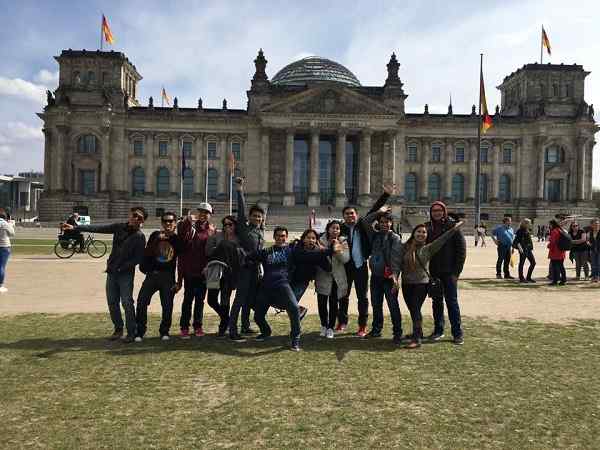 Both gents earn around 2,300 to 2,500 euros per month for their skills and services. They also added that they could be citizens of Germany after 8 years of living there. But that's up to them. When asked about the pros and cons of living in the said country, Volt highlights being able to do what he wants as a pro aside from the perks of traveling, learning a new language, being compensated well, and improving his nursing skills. On the downside, he misses the Philippine sun, his family, Jollibee, and Filipino dishes such as isaw, native manok, and siopao.
Paolo streamlines the difficulty of not having aids at work and doing everything on their own. As such, he strongly recommends to Filipino nurses who want to work in Germany to learn the language well, have a positive mindset, and be flexible but tough to conquer the challenges that working in another country (like Germany) would bring.
These two gentlemen are examples of nurses who set their goals when the opportunity came. They diligently completed the necessary steps despite some difficulties. Not everyone would want to learn another language just to work abroad. But they did. They took a risk and made something different of themselves. Now they're harvesting what they sowed. When's your time hunter? It's never too late.
As a wise man said, "You are only as small or as big as your mind makes you."
References
'Freundschaft' – 60 years of Philippine-German ties. The Manila Times. December 02, 2014.




https://www.manilatimes.net/freundschaft-60-years-philippine-german-ties/146001/

The Philippine Diaspora in Germany. Its Contribution to Philippine Development. January 1, 2010. GIZ Migration and Development.




https://www.giz.de/fachexpertise/downloads/giz2008-en-philippinische-diaspora.pdf

RETRACING RIZAL'S JOURNEY THROUGH GERMANY. July 6, 2017.




Embassy of the Philippines in Berlin.




http://philippine-embassy.de/2017/07/06/retracing-rizals-journey-through-germany/

P30,000 monthly salary proposed for government nurses




Jess Diaz (The Philippine Star) – February 21, 2018 – 12:00am




Read more at https://www.philstar.com/nation/2018/02/21/1789872/p30000-monthly-salary-proposed-government-nurses#m1JsBDiJZErwZCQG.99

44 Interesting Facts About Germany




https://www.studying-in-germany.org/interesting-facts-about-germany/

Update on Nursing Staff Ratios




Created Mar 08 2018, 10:12 pm by Lippincott Solutions




http://lippincottsolutions.lww.com/blog.entry.html/2018/03/08/update_on_nursingst-HJoe.html