The Ultimate Goal of any freshly graduated nurse in the Philippines is to successfully pass the Nurse Licensure Examination being administered by the Philippine Regulation Commission's Board of Nursing. It is the ultimate gauge of everything a nurse has learned during his academic years with consideration of both theoretic and clinical skills. It taps onto the would-be nurse's capacity, and it will determine if the graduate nurse possesses the knowledge and skills needed to successfully and safely render the professional standards of care for his client.
The Philippine Nurse Licensure Examination is often the graduate nurse's dreaded day as it is the day that the graduate realizes that will ultimately decide whether he or she is to become a practicing nurse, or not. Nursing is a regulated profession and if one does not pass this examination, one can never put into practice all the things one has learned and trained for.
I personally felt this dread once I received my first paper of the exam. I was literally shaking when answering numbers one to ten as reality came over me: this will decide if I become a nurse or not; this will decide my 4-years of hard work and whatever happens, I have to pass this. I took a deep breath and then I proceeded to answer the exam. I waited for more than a month for the results, waiting in vain and nervousness for my name to be on the roster. August 27, 2010, the day came, I finally saw my name on the roster of successful examinees. I then went to Angeles University Foundation to acquire my grade and to my surprise, I even landed the 17th rank on the exams amongst 33,000+ successful examinees. It may not be officially recognized by the PRC as it only recognizes ranks 1-10; but still, it is an achievement for me. I almost died of joy.
The NLE is yet to come again months from now. It is really a nerve-wracking experience. I have experienced having no sure answers in test number 3 when I am already at number 80 out of 100 items. It is really normal to feel that. I am going to share with you some tips for the upcoming NLE, (and how to get over the tension and anxiety). Read on:
DO NOT assume that you will know everything on the exams. Your academe has guided you theoretically and clinically but the NLE will test your practicality and a lot of the questions are situational.
It is perfectly NORMAL to feel nervous. Before answering questions, PAUSE for a bit, PRAY, close your eyes, and inhale and exhale deeply.
DO NOT feel intimidated if the examinees next to you come from "BIG UNIVERSITIES". Only the student alone can ever be responsible for his fate, not his university's name. YOU are responsible for your own.
DO your best.
DO NOT rush.
Always make sure to have lots of pencils and a sharpener.
As much as possible, DO NOT erase.
Mind your shading. Shade cleanly and carefully.
HAVE faith in yourself.
Take your time but make sure to finish within the allotted time period.
RELAX.
EAT before taking the exam. Your brain needs all the glucose it can get.
ANALYZE each question.
Learn the art of multiple-choice elimination.
If choices are composed of two extremely opposite ideas, one of the two is probably the correct answer.
If choices are composed of similar but differently "stated" ideas, neither of them is the correct answer.
If you find yourself thinking too much about one question, skip, then go back.
If a question asks for the BEST thing to do, the BEST approach, picks the most IDEAL and BOOK-BASED choice.
On the other hand, if the question asks for the FIRST thing to do, use TRIAGE. The most IDEAL is NOT NECESSARILY the best answer. Remember EMERGENCY NURSING.
The Philippines is a third world country. Your answer should consider this, except in questions asking for the BEST thing to do.
Normal Human Anatomy and Physiology,  ADPIE, and knowledge of what is normal and abnormal will help you so much.
DO NOT ignore community health nursing, maternal and child health nursing, and the IMCI.
DO NOT ignore any other nursing area.
DO NOT believe review centers who say to FOCUS on some topics MORE THAN OTHERS. NOBODY knows the content of the exam. Do not be DECEIVED.
Remember that you were educated theoretically and clinically for four years for this. You have what it takes to pass the Nurse Licensure Examination. Make this your mantra.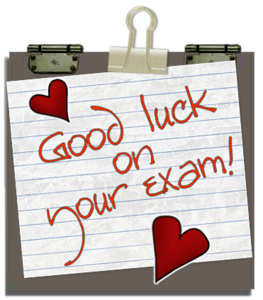 And there you have it, just some tips for the upcoming NLE. I wish all of you guys the best and I am looking forward to calling you, my professional colleagues. Just do your best. To those repeat takers, do NOT lose hope. Everything has its time. Just keep going and going till you reach the top. Good luck and God Bless to all takers of the 2012 Philippine Nurse Licensure Examinations!