During COVID, we have seen the importance and the impact healthcare workers make on our world. These men and women have been indispensable in this worldwide health crisis. Researchers, doctors, and nurses have been on the front lines of a pandemic that has affected millions worldwide.
Nurses are the frontline. Whether you are a nurse in a medical practice seeing 10 patients a day or an ER trauma nurse who sees 100, you are the gatekeeper. Your demeanor, your compassion, your professionalism, and your knowledge are your best tools. You can be a nurse without these things, but not a good one.
Here are five tips to help you decide if the healthcare system is the best fit for you. These tips will help you excel and survive the task of being that frontline defense for people having the worst day of their lives. Becoming a registered nurse is rewarding, exhausting, and an important career choice that challenges you daily. So, let us look at five things you should do if you want to work in healthcare.
1. Determining Your Commitment
The first step toward a nursing career is commitment. It is a field that requires having core values. These include compassion, resilience, determination, and dedication. Do not get distracted about what is happening outside of work. You must focus on the patient in front of you. Have a problem with your relationship? Leave it at the door. The text message from your friend? It will wait. Phoning it in does not cut it as a nurse. People's health, safety, and very lives are in your hands. This is not the place to check the boxes and move on.
Another factor to consider is the vicarious stress of the job. If stress is something you cannot handle well, you need to learn to improve. Stress from work can interfere with relationships, your sleep pattern, and your mood. Self-care is important. Before you begin school, you need to prepare. Begin by eating healthy, drinking plenty of water, and getting good, restful sleep.
2. Choosing Your Program
Nursing school programs are intensive. You must commit to studying. Far too often, students fail to prepare themselves for the arduous curriculum involved. While you can earn a diploma in as little as 16 months, the best trained and highest paid nurses; earn a BSN. This is a four-year program that awards a Bachelor's Degree. Cost and time involved can be a factor. Here are some examples of various nursing programs.
| | | |
| --- | --- | --- |
| Program Types | Length of Program | Career Outcomes (RN Salary)* |
| Diploma | 16 months – 2 years | $60,621 annually |
| Associate's Degree | 20 months – 2 years | $61,706 annually |
| Bachelor's Degree | 3 – 4 years | $62,693 annually |
| Specialization | Variable | $63,383 annually |
*Source: www.salary.com
As you can see, there is a direct correlation between education and income. Bear in mind that the salaries shown are dependent on location, demand, and experience. Some hospitals and doctors' offices may hire students to work at their facilities. This will help abundantly. It provides income and the practical aspects of the training as you learn the academics.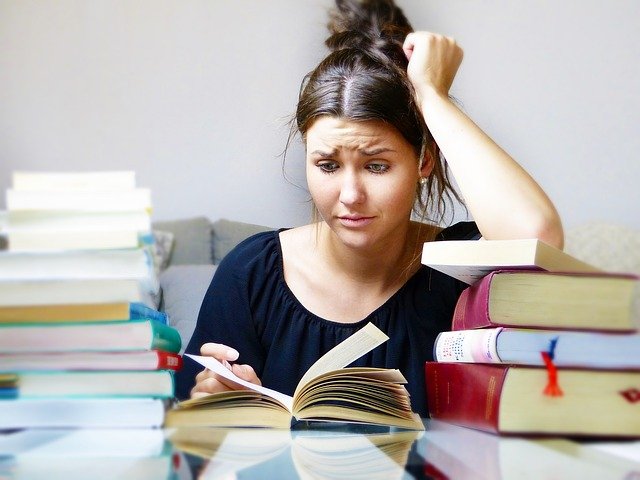 3. Accreditation – Choosing the Right School
A simple browser search will open up dozens, if not hundreds, of nursing school options. Choices range from online learning to well-respected traditional schools. There are advantages and disadvantages to both. Accreditation and cost are two advantages of on-site institutions. Online learning, while less expensive, can have limited accreditation value and be less accepted. Choosing the right school for your particular needs is critical.
Things to look for in a school include:
Location: Are you willing to move to attend school? Can you do so affordably? Does it offer the curriculum that best serves your needs?
Cost: What is the average semester cost for the curriculum? What are housing/food costs? What are books and material costs?
Accreditation: How widely is the accreditation accepted? Is it nationally recognized?
Online Versus In-person Learning
Online courses are cost-efficient and they can save thousands on tuition and expenses. You can learn from the comfort of your home and usually study at your own pace. The disadvantages to online nursing programs can be prohibitive. Online programs generally need a minimum of a diploma or certification in nursing to qualify.
In-person entry-level nursing programs are available at most community and state colleges. These programs are more expensive than online education yet provide hands-on training. They also allow more convenient access to instructors.
4. Financial Assistance – Show Me the Money
Once you have made the commitment and have chosen a school and a program you must ask yourself how you pay for it. Options for college tuitions are plentiful. There are Pell Grants, student loans, student savings accounts, and out-of-pocket schools, for the most part, want you to attend. If you have the grades, the motivation, and determination, they will try to help you find financing. Are you a veteran? There are loans available. A single parent? There are options. Are you a recent or soon to be graduating high school student? Financing is possible.
The main thing to remember is grants are funds not requiring repayment. Loans are money you borrow and you have to pay them back. Many will allow you to defer under current laws. Some student loans may be forgiven. Either choice you make, completing the course will make it easier to repay the funds. Don't quit.
5. Staying the Course
If asked, most students who stopped taking a course of study in the middle of it would say they regretted it. Most job dissatisfaction comes from doing something we are unhappy with.
Stay the course. If you honestly answered the questions about commitment and desire, don't give up. The nursing profession is rewarding, exhausting, and fulfilling. Yet it will give you a sense of pride and completion that far few can. We need nurses who are strong, kind, compassionate, and resilient.
In Summary
Rapidly changing educational models can make it difficult for students to find their footing; yet, the more prepared a student is before starting school, the easier the transfer and growth through the educational process will be. The aforementioned tips will help aspiring healthcare students get insight and direction.