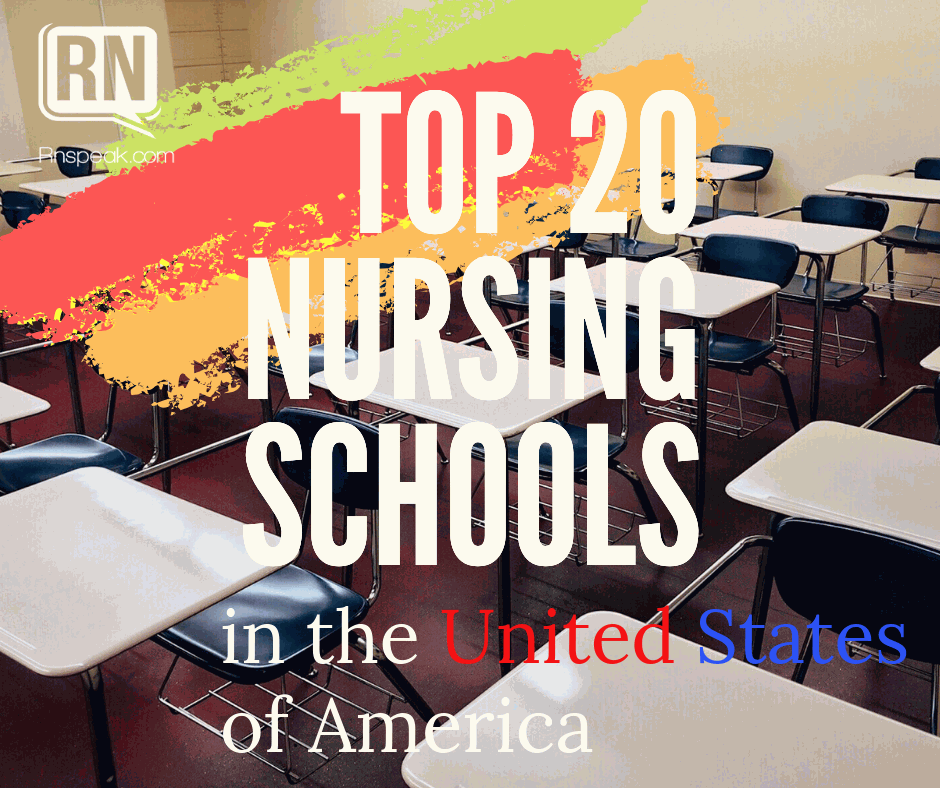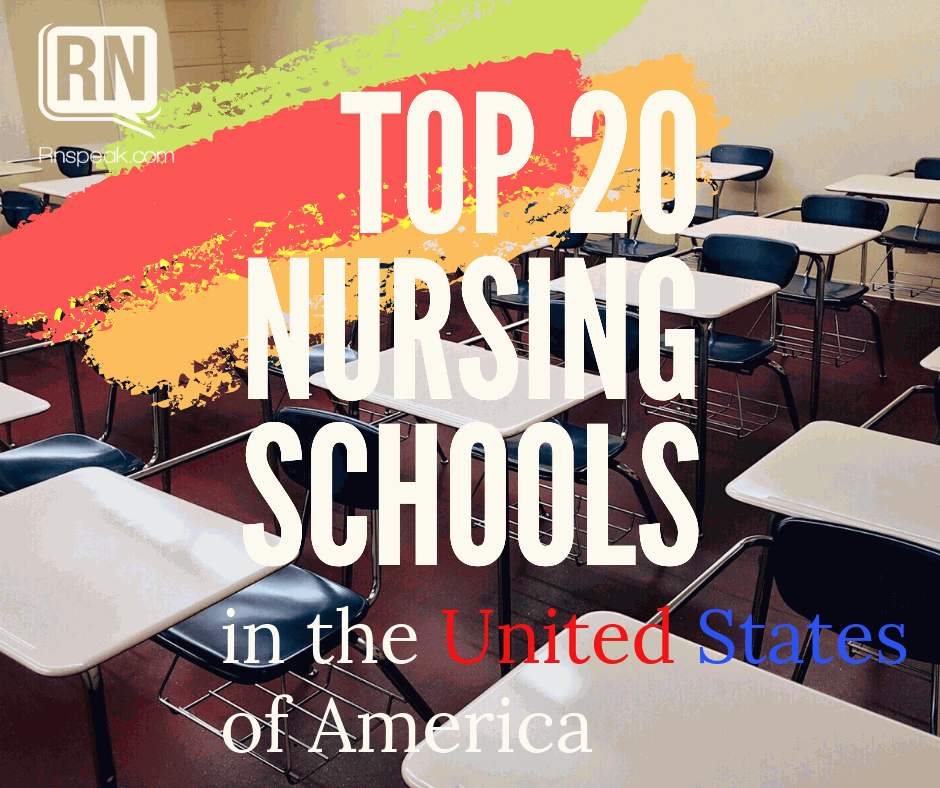 A recent evaluation of Top nursing schools in the US was carried out by various platforms and educationists and there is a quest to rank them according to their level of excellence and the quality of their students and graduates.
The objective was to rate the top nursing schools in the United States and this research and rankings are actually based on.
---
The institution's academic reputation and general value.
Magnitude and intensity of nursing programs offered.
Student's overall success especially in the NCLEX national licensure exam.
---
All these detailed assessments and findings on the several nursing schools in the US were computed into an overall score and were used to rank these schools accordingly;
1. Duke University
Durham, North Carolina, NC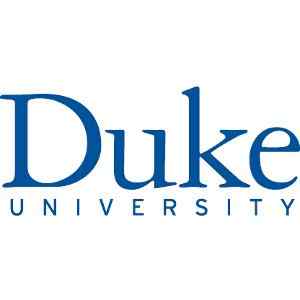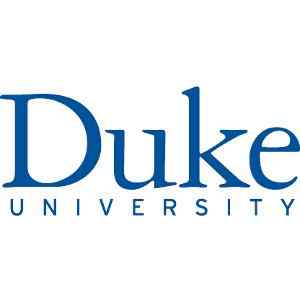 First on this list is Duke University which has been designated a center of excellence (COE) twice.
The first one in 2013 when the school was recognized for promoting the medical and scientific expertise of the faculty and the second one came in 2015 in which the school was recognized for adequately enhancing student learning and professionalism.
In fact, Duke University ranks consistently among the highest in the nation among US news and world report. It is also ranked top in the world report's top Master of Science in Nursing (MSN) programs. Duke university school of nursing also came out to be the first to offer the doctor of nursing practice degree.
A total of about 130-150 students graduates each year from its high standard and professional bachelor of science in nursing (BSN) programs which it offers.
It's is no surprise that the graduate products of this school consistently have 98% pass in the NCLEX (National Council Licensure Examination) which is a nationwide examination for the licensing of nurses in the United States and Canada since 1982 and 2015, respectively.
2. University of California, San Francisco, CA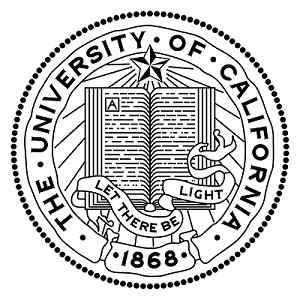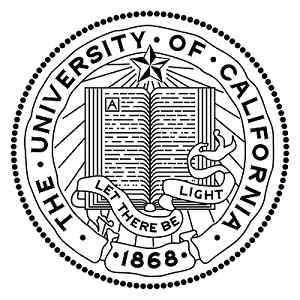 The school has proved itself incompetent, standard learning facilities and professionalism over the past decade and this has also consistently earned the school top ranking in the nursing schools in research fundings from the national institutes of health (NIH).
Additionally, the school's Master of Science in Nursing (MSN) program offers 15 special areas which include nurse practitioners (NP) roles and clinical nurse specialists (CNS).
UCSF school of nursing is also known for conducting a master's entry program which prepares non- nurses for initial licensure.
The graduates of this school have also recorded an outstanding pass rate of 94% on the average in the national council licensure examination (NCLEX- RN). The school also offers an online master's degree in health care administration and interprofessional leadership including a Doctor of Philosophy (Ph.D.) in both nursing and sociology.
3. John Hopkins University, Baltimore, Maryland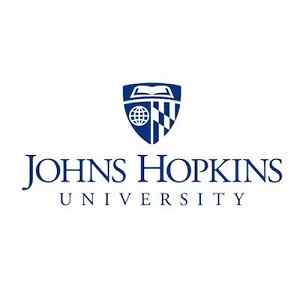 The John Hopkins School of nursing earned an NLN center of excellence designation for enhancing student learning and professional development.
In fact, the US news and world report ranked the school number one #1 among graduate nursing school programs and number five #5 among online nursing programs.
The university recently transitioned from a pre-licensure Bachelor of Science in Nursing (BSN) program to a direct-entry master of science in nursing (MSN) program.
The JHU School of nursing first two graduating classes of the direct entry MSN have earned a commendable 96% NCLEX pass rate.
The school also runs a Doctor of Philosophy (PhD) in nursing.
4. Rush University
Chicago, Illinois, IL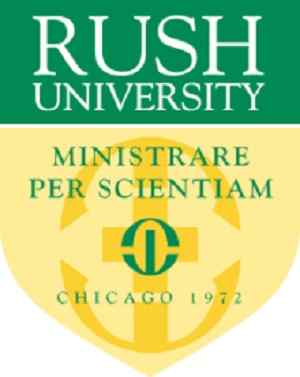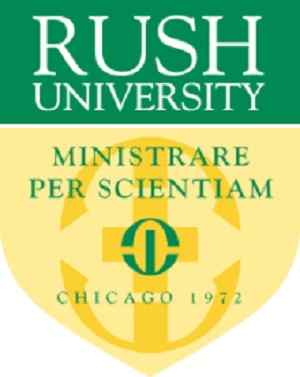 This prestigious college currently enrolls graduates of approximately 1000 students yearly of which 350 of them are full- time students.
Rush's direct-entry MSN students have also excelled in the NCLEX exam at a laudable pass rate of 97% over the past nine years.
The rush university medical center provides a serene environment for students of nursing, medicine and other related health sciences to learn in a standard, conducive and dynamic setting.
The school can boast of training over 7000 baccalaureate, masters and Doctoral students since its inception.
5. New York University, New York, NY.
The adult-gerontology nurse practitioner program at Rory Meyers College of Nursing is consistently ranked among the top ten in the nation.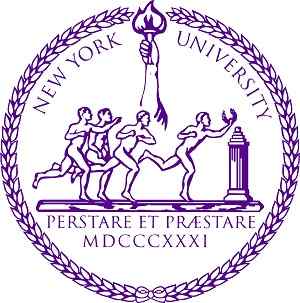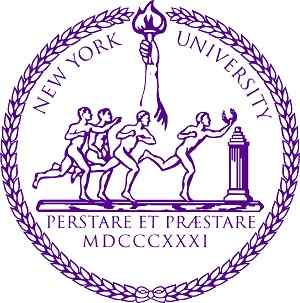 The college is also ranked seventh in the nation in terms of NIH nursing research fundings which has been always awarded over the past decade.
NYU Meyers has also earned a center of excellence designation from the national league for nursing (NLN).
The college also offers an MSN degree, post master's advanced certificates, a DNP program, and Ph.D. in research.
The school's BSN program graduates approximately 500 students yearly who have passed the NCLEX exam at an 86% rate since 2009.
6. University of Washington,
Settle, WA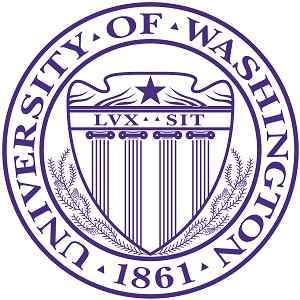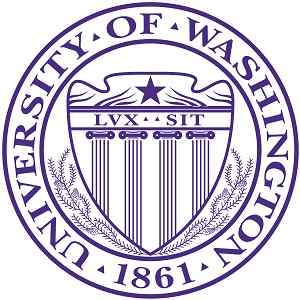 The University of Washington School of nursing has also been rated consistently as the top schools of nursing by US news and world reports for two decades now.
University of Washington offers a number of nursing degrees which include traditional and accelerated BSN programs, Master of Science in clinical informatics and patient-centered technology, Ph.D. in nursing science and 11 Doctor of nurse practice tracks.
The school delivers 120-150 graduates annually who have outstandingly passed the NCLEX at 92% rate over the years.
UW also offers graduate certificates in areas like palliative care and even the nurse-midwifery.
7. University of Pennsylvania, Philadelphia, PA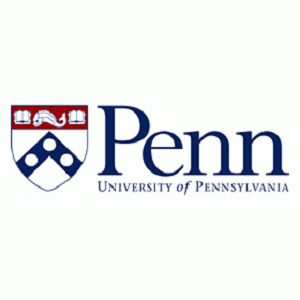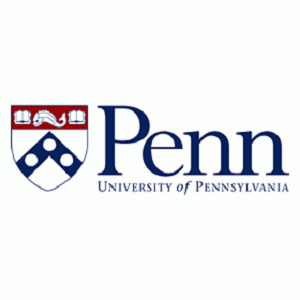 The US news and world reports also rank the school of nursing as one of the top programs in the country. The schools have successfully earned itself the top tier in research- funded institutions according to the national institute of health (NIH).
The school accommodates approximately 600 students across its undergraduate and graduate programs yearly with the graduates earning an exemplary 92% pass rate since 2010.
They are equipped with standard facilities inside including a world-class hospital to enhance nursing science education and other related health sciences.
8. Emory University, Atlanta, GA.
The Nell Hodgson woodruff school of nursing at Emory university accommodates approximately 600 students for BSN, ABSN, MSN, PhD and DNP programs.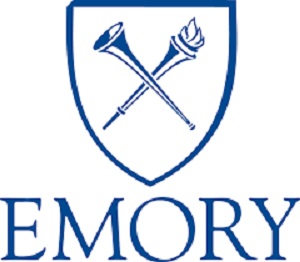 The university also ranks the top ten over the years by US news and world report.
Emory delivers at least 200 BSN graduates yearly which have excelled with a 90% pass rate at the NCLEX-RN examination in the past decade.
This expectedly made graduates of this school achieve an impressive 85% employment rate as soon as they finish school.
9. University of Maryland, Baltimore, MD
The University of Maryland school of nursing (UMSON) admits as much as approximately 2000 nursing students yearly.


The school has earned a top ten ranking from US News and world report in like ten nursing specialty areas.
USMON is also ranked number fourteen #14 in NIH nursing research fundings over the past 9 years. The school has 147 faculty members and works with more than 600 faculty associates.
Students are also meant to have access to four highly regarded medical centers and institutes.
10. Louisiana State University Health Science center, New Orleans, LA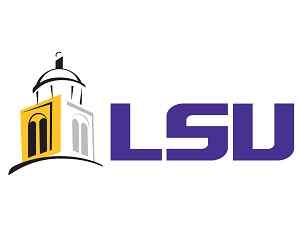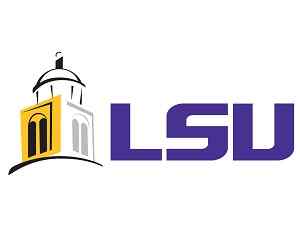 The LSU health school of nursing is a national league for nursing (NLN) center for excellence for promoting the pedagogical expertise of the faculty.
The university graduates' NCLEX pass rate tallies high at 96% over the years.
The undergraduate students of the school have chances to choose from a traditional four year BSN, an RN to BSN degree program and the care alternative registered nurse education (CARE).
It is of much interest that at the graduate level, LSU health offers two MSN specialization i.e. clinical nurse leader and nurse educator, a sophisticated 11 distinct DNP concentration, and the impressive Doctor of nursing science program.
11. Samford University, Birmingham, AC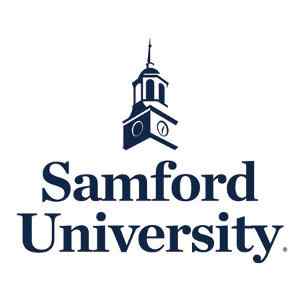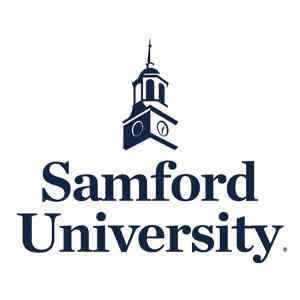 The undergraduate BSN of the university offers four education disciplines including a traditional four-year degree, an accelerated MSN program and a unique veteran's BSN.
Samford, therefore, graduates over 100 newly trained registered nurses annually.
These graduates have earned a 94% first-try pass rate in the past seven years with an incredible 99% pass rate for the class of 2015.
Samford's graduate nursing curriculum includes specialty university programs for family nursing practice, nursing anesthesia, health system and administration, and nurse education.
12.The University of North Carolina, Chapel hill, NC
The University of North Carolina school of nursing emerged as the first in the state to offer a four year BSN, an MSN degree, a nurse practitioner (NP) program, and a Doctor of Philosophy Ph.D. in nursing.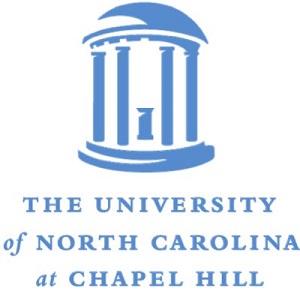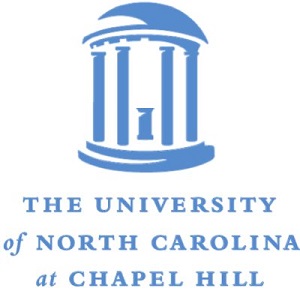 The school ranks at the top 20 in the nation two different times by the US News and World report while emerging as the best MSN program and a best DNP program.
Graduates of this school also excel in their NCLEX exam with an overall 96% pass rate since 2009.
13. Villanova University, Villanova, Pennsylvania, PA
This school is well known to be very grounded in Christian beliefs and values.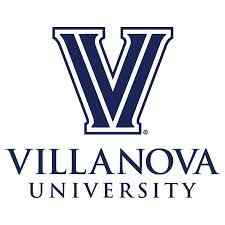 Villanova University has provided nursing education for over six decades.
More than 700 students are enrolled per year with the BSN graduates getting an incredible 94% NCLEX pass rate for the past three years.
The school also offers MSN, DNP, and PhD
programs and was designated a center of excellence by the National League for Nursing (NLN) several times with about 8000 alumni who in most cases live in the tri-state area.
14. East Carolina University, Greenville, North Carolina NC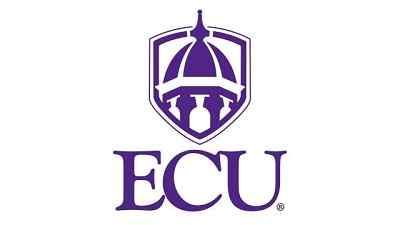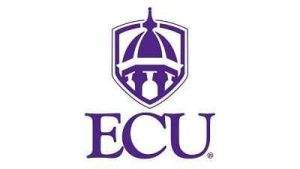 East Carolina university school of nursing has also earned herself an NLN center of excellence (COE) designation over the last few years.
The school offers a number of nursing programs such as the traditional BSN, accelerated BSN(ABSN) and RN-BSN pathways.
The school also offers a new eastern North Carolina regionally increasing baccalaureate nurse program.
The initiative admits students to ECU and one of the six local community colleges that partner with the university.
The college of nursing graduates about 250 students yearly with a consistent pass rate of not less than 96% and an outstanding 98% pass rate in 2015.
ECU offers a number of nursing programs which include MSN, DNP, and Ph.D. programs.
15. Georgetown University, Washington DC
Georgetown University has been established over a century ago making it one of the oldest universities in the USA with the commencement of her nursing school in 1909. Since the inception of the nursing school, the school has trained or educated more than 7000 nurses.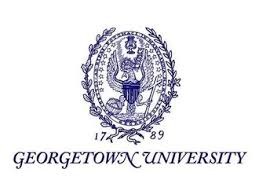 The school of nursing and health studies (NHS) of Georgetown University has two main departments which are the department of advanced nursing practices which houses several MSN specialties and the other is the department of professional nursing practice which leads the BSN, DNP and CNL programs.
The school has recorded a remarkable 97% NCLEX exam pass rate over the years.
Students of the schools enjoy a conducive and equipped nursing learning environment with the latest and standard medical facilities as well.
16. Yale University New Haven, Connecticut CT
This is one of the foremost university schools that have trained nurses educationally or academically.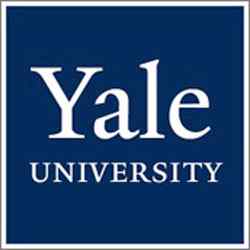 Yale school of nursing (YSN) has been established since 1923.
YSN also records a consistent stellar NCLEX pass rate of 94-98%.
It offers MSN and DNP programs in which both programs are both highly ranked by U.S. News and world report.
Yale is also one of the top schools that have benefited from the nursing research fundings from the national institute of health with an average of $3.5 million grants yearly over the past decade.
17. Oregon Health and Science University, Portland Oregon, OR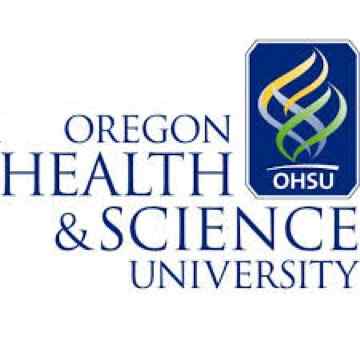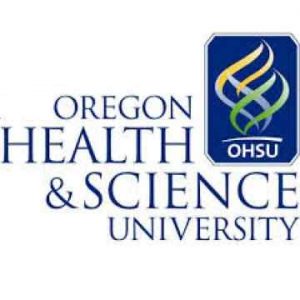 OHSU school of nursing is one of the state's largest nursing school with a total enrollment of an average of 1200 students yearly.
The school is spread across five campuses which include Portland, Monmouth, La grande, Klamath falls, Ashland and online programs as well.
The school offers BSN-MSN/DNP transition in Portland and Ashland and an RN-BSN program in Portland and online.
The school's BSN graduates have achieved a commendable NCLEX pass rate of 90-95% in the past five years with their accelerated BSN counterparts excelling more with even a better pass rate at the same exam.
However, the school also offers graduate specialties in nurse anesthesia, nurse-midwifery and four nursing practice roles which include family, adult gerontology acute care, pediatric and psychiatric mental health.
18. Indiana University, School of Nursing, Indianapolis, IN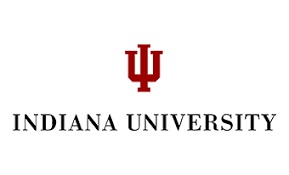 The India University school of nursing (IUSON) is well known for being the first college in the history of the national league for nursing (NLN) to hold two simultaneous designations as a center of excellence.
In fact, most of the Indiana nursing graduates are from IUSON and they also consistently come out successful in the NCLEX with an 87-94% pass rate.
The school encourages bi-national exchanges and other studies abroad courses.
Students of the school enjoy great benefits from the IUSON's active partnerships with over sixty (60) health care providers in Indiana with standard medical facilities made easily available to the students on campus.
19. University of Pittsburgh, Pittsburgh, Pennsylvania PA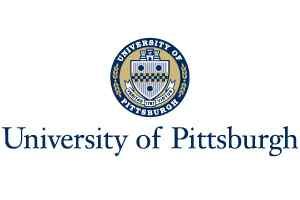 Pittsburgh nursing schools is rated high as a nursing school by the U.S. News and World report across several of their programs especially nursing programs.
In fact, the school is also consistently ranked in the top nursing school research funding by the national institute of health (NIH).
The school offers traditional and accelerated bachelor's degree programs and the students have earned a 90% pass rate in the NCLEX exam since 2010.
In fact, QS world university global ranking ranked the school as one of the top ten schools which is one of the biggest accolades of the school.
20. University of Massachusetts medical school, Worcester, MA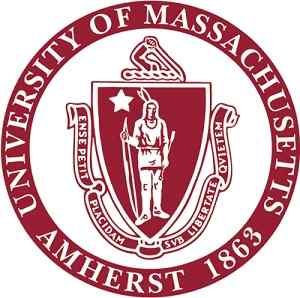 UMMS offers a master's degree, post master's certificate, and doctoral degrees.
The school has been ranked consistently by the U.S. News and world reports as one of the leading medical schools in the nation for primary care education and it is accredited by the commission on collegiate nursing education.
The school of nursing is also well known to be the only publicly funded nursing school in the commonwealth with the sole focus in graduate education consequently making their direct-entry MSN program emerging with a 96% pass rate in the NCLEX exam on regular basis.
Conclusion
Nursing being a professional course of study requires a great intensity of learning and practicability and graduates of nursing schools which are referred to as Registered Nurses (RN) having met the requirements by the USA, the state or any other licensing body to get a nursing license.
The USA has many good and recommendable nursing schools and these twenty schools highlighted comes out to be very outstanding among them all.
This is owing to their rate or level of recognition and approval by US News and world reports, National health institute (NIH), Nursing school examination body (NCLEX), University award issuing bodies, and other tertiary education control bodies.
These schools are indisputably the best choices for any aspiring nursing students in the USA or any part of the world that plans to undergo BSN, MSN, DNP and Ph.D. programs in nursing and various other nursing specialties.
These essay also precisely reflects their rating or achievement in terms of the quality of their nursing graduates, NCLEX exam pass rate and an impressively high employment rate.
References
US News and World Report, Retrieved March 2019.
LSBN Approved Nursing Education Programs" (PDF). Louisiana State Board of Nursing. Retrieved 21 November 2012.
http://www.nh.gov/nursing/education/documents/entry-level-rn.p.
Source: "Nursing Education Programs in Wyoming". Wyoming State Board of Nursing. Retrieved 23 November 2012.
"Approved Maine RN Programs". Maine State Board of Nursing. Retrieved 21 November 2012.
Nursing schools in USAA
Utah puts nursing programs on notice over tests, Salt Lake Tribune, (October 20, 2018).