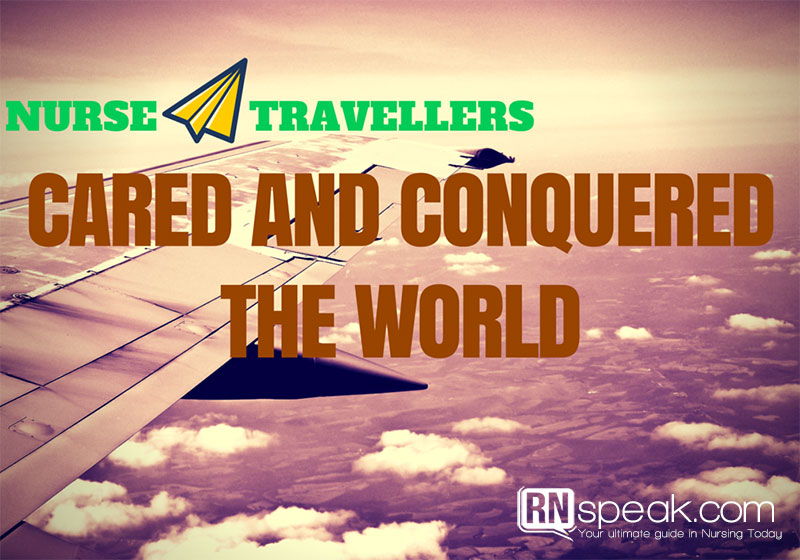 Travelling the world with your loved ones is one of the many dreams that you should do in this lifetime. As nurses, we all deserve to do this; we should keep it in our bucket list and do everything to get that list ticked. In this article, get inspired as young nurse professionals have been travelling and conquering the world, and getting what they deserve after all the hard work. After reading this article, wake up everyday not just imagining, but doing all you can to get the places you want to. Get some tips on how they made it as well.
Cathy (Nurse Anaesthetist)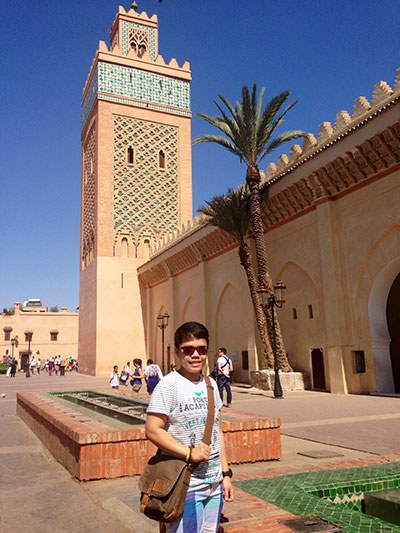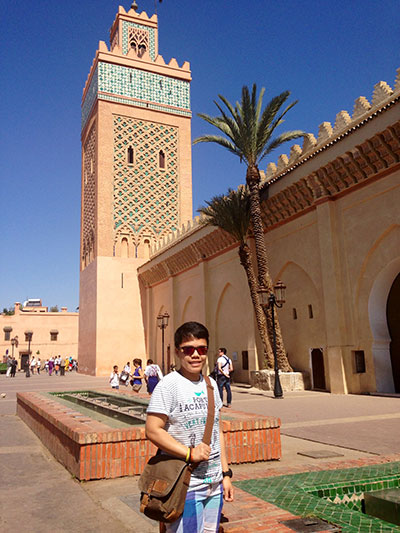 Cathy worked in the Philippines as a nurse for 3 years from 2007 to 2009. Then she ventured the United Kingdom in the year 2010 and worked as a nurse in London. She was hired on April 2010 when the company came into the Philippines to hire nurses. She was fortunately selected to sign a contract, August that same year she flew to London and worked.
She continuously tops up additional courses funded by the Trust, and currently, she is now working as an Anaesthetic Nurse.
All the hard work has been paying off as she travels the whole world, and that includes:
Marrakech, Morroco
Rome, Italy
Paris, France
and countless of local places in Asia and the Philippines.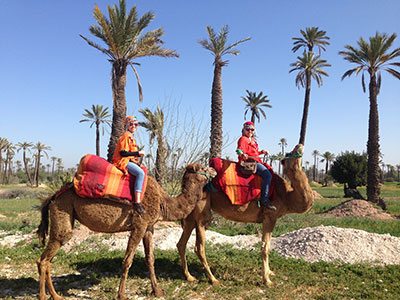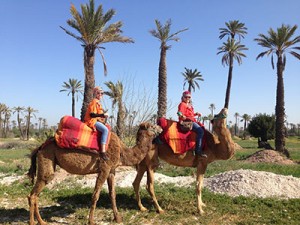 This is Marrakech in Morocco, where they discovered many things, mingled with the locals, rode the camel, and discovered amazing dishes.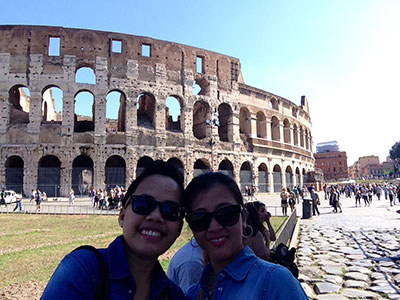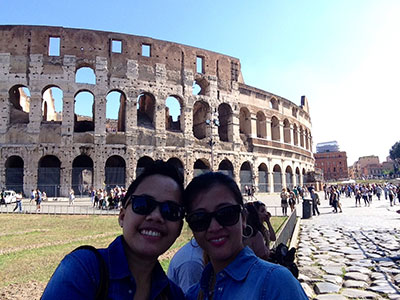 Rome, Italy
They discovered the city's rich history and culture. They also visited the smallest town in the world, which is the Vatican, including the Museii de Vatican.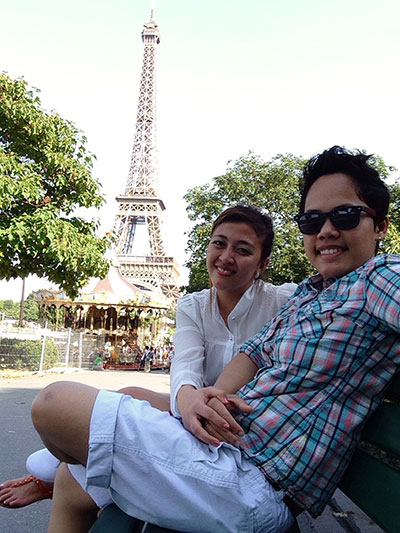 Paris, France
We discovered the city of lights on a weekend break, cruised the river Seine, drank wine while watching the sunset over the Eiffel Tower. Visited the famous Louvre, Moulin Rouge, and the Basilica Sacre Coeur that is overlooking the city.
Mark (Nurse Practitioner)
Mark is a photo enthusiast and a nurse on the side. He used to work in the Philippines for a few years, and now, he is already based in Abu Dhabi, United Arab Emirates. Fun is his middle name, and you can see amazing images in his Facebook account. A genuinely inspiring nurse.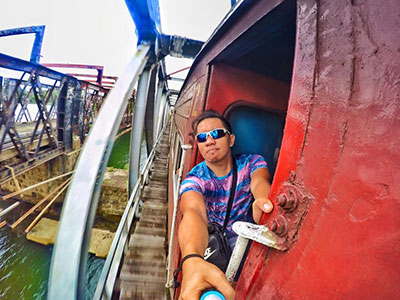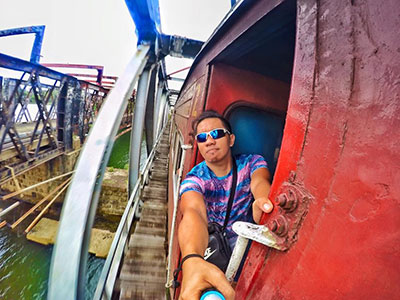 He travelled countless cities in Asia, and soon will be conquering Europe and Australia, not for work, but for FUN. He currently works at Sheikh Khalifa Medical City managed by the Cleveland Clinic.
One thing that these nurses have in common is that— they are all very optimistic, and very adventurous. They would always say that travelling is always a necessity. Cathy believes that the world is a beautiful place created by God for us to explore and experience.
Mark is a constant backpacker, and a well travelled one. He has this goal of travelling at  least 5 countries a year. He would go for experience and never for the cost.
A lot of portion from their savings are allotted for travel. They love travelling with family as well, so they really save up for it.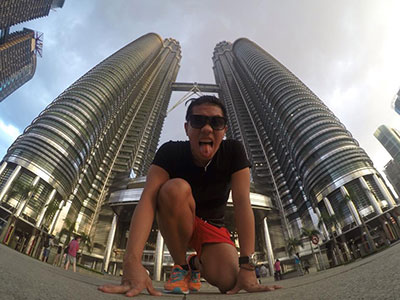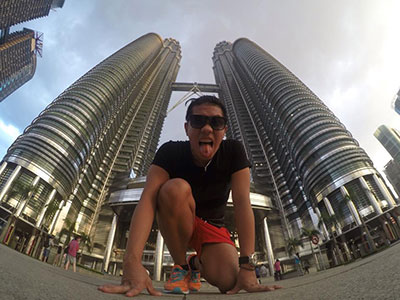 Mark says, 'travelling is priceless'. Memories created are bound to last forever, much more valuable than money or any other properties.
Make the world your playground, let go of everything bad. And as nurses, we always deserve it.
Gene (Nurse Practitioner)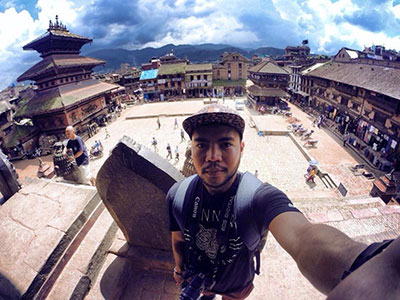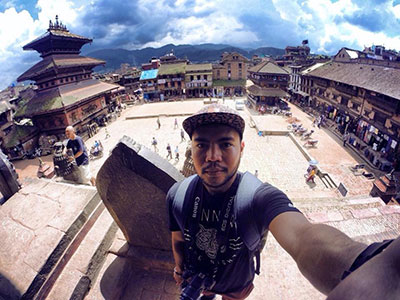 Gene is  Filipino Queenslander, he has almost travelled half of the world already. He is into physical fitness as well. He loves backpacking. The beautiful places that he has been to for leisure are Thailand, Singapore, Bali,Sydney,Melbourne, New Zealand, Queenstown and countless more local and international places. Gene works hard and travels hard as well. Hard work truly paying off very well.
"In Travelling you Remember Moments". An image with a story, and a story worth telling. Sometimes he uses his travelling experiences to inspire his patients to live longer and enjoy more out of life. It has always been his dream to be half way across the world, and now it has almost been fulfilled.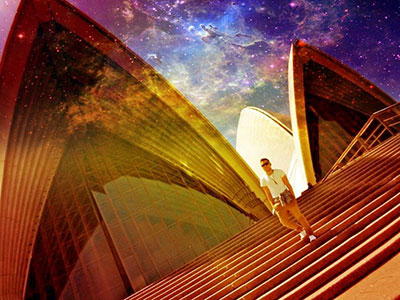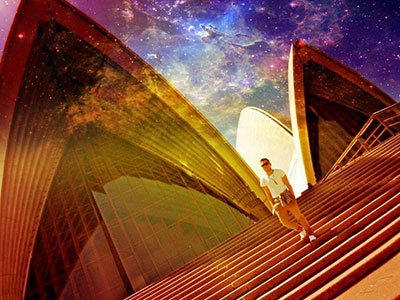 He also loves meeting new people, travels really lite and comes back with a whole lot of love and experiences from all the places he has been to. He is young, healthy, successful and happy, aside from that he rocks nursing as well!
Here are some tips that you might want to consider for all the aspiring nurse travellers out there:
A year of saving up is enough. Make it a goal to go to at least one place you have never been to. Read and research about the place that you will be visiting.
Always arrange your leave and book flights and accommodations ahead of time to get cheaper deals. Always have an itinerary planned.
Always bring a good camera with you.
Travel lite.
Capture moments of the trip and Enjoy.
The next time you wake up everyday, wake up fuelled for your dreams, set a goal, and do anything you can to get it. Always remember that you deserve it. All these travels are actually out of what they have saved for. They were not rich from the beginning, the only thing that they are very rich at are the clarity of their dreams. The dream to experience life and what it has to offer. So plan your next adventure now and Bon Voyage!