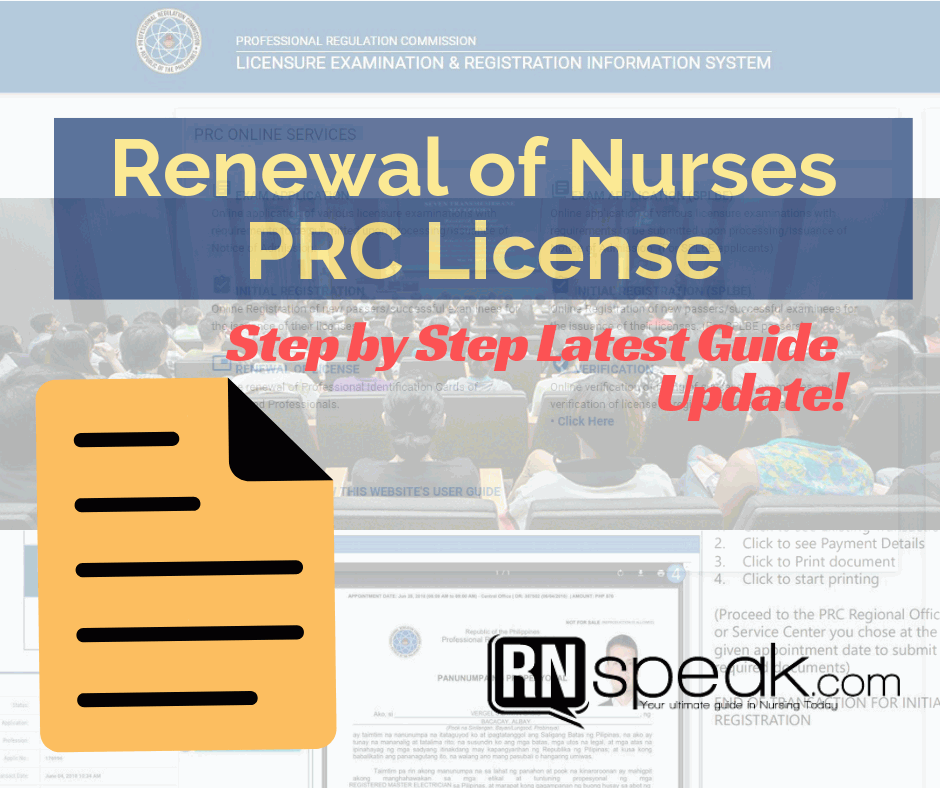 The Nurses PRC license expired every 3 years and needs to be renewed in order to continue practicing the nursing profession. It is usually renewed on the birth month of the license holder.
Previously, the PRC license is renewed manually wherein you have to show up physically in the office and fill up a form, present your old ID and wait for many weeks, even months, in order to get your new ID. Nowadays, PRC license renewal is done online because of the Licensure Examination and Registration Information System (LERIS V2).
However, before proceeding to the renewal process, one must comply with the CPD requirements.
As stated in the CPD Act of 2016, nurses shall accomplish 36 units of CPD until December 2018. Starting in January 2019, a total of 60 units shall be completed. Nurses must attend programs accredited by the CPD council which may include formal learning, informal learning, self-directed learning and online learning activities. PRC has released a list of CPD programs accredited for nursing.
List of Accredited CPD Program for Nurses
Along with this, the PRC also released a list of providers accredited by the CPD Council to conduct CPD programs as defined by the Republic Act 10912.
 The Whole List of Accredited CPD Providers 
Renewal of Nurses PRC License Latest Update 2018
Proceed to these steps after completing your CPD requirements:
Make sure to prepare the following requirements:

An email address. This email address should be the one you are regularly using and not just some random email address.
Mobile phone number
Soft copy of 2×2 picture in .jpg format. Please take note that this picture should be taken no more than 6 months prior to license renewal. It must be on a plain white background with the applicant wearing an attire with collar, ears visible, taken in a well-lit room without any shadows. This step is very important as to avoid any delay in your application.
Valid ID card.

Make sure to have a stable internet connection, and access the PRC website using the browser of your choice (http://online.prc.gov.ph).
If this is you are doing this for the first time, you must first register and create an account. If you already have an account, skip this step and proceed to Step # 4. To register for an account:

Go to the register tab, read the Terms of Services and click the AGREE button.
Fill out the form to create an account. Remember using the email address you are regularly using.
After filling up everything, click the REGISTER button in order to create your account.
Check your email account for your account confirmation. Look for the email sent by PRC and click "ACTIVATE ACCOUNT" in order to verify.

Sign in to your account using the email address and password you entered in the previous step. After signing in, fill out the page requesting your personal information. Your first and last names must match the names seen on your PRC ID. After filling up everything, tick the "CHECK IF THIS IS FOR RENEWAL" checkbox.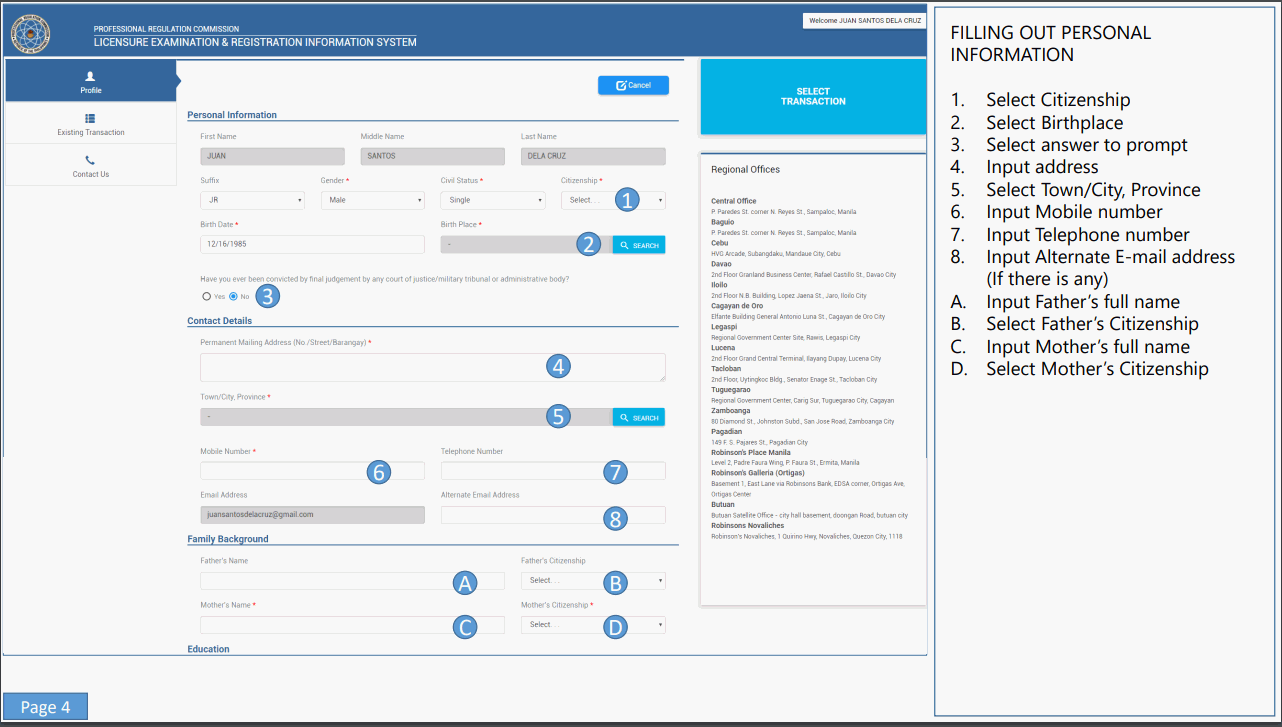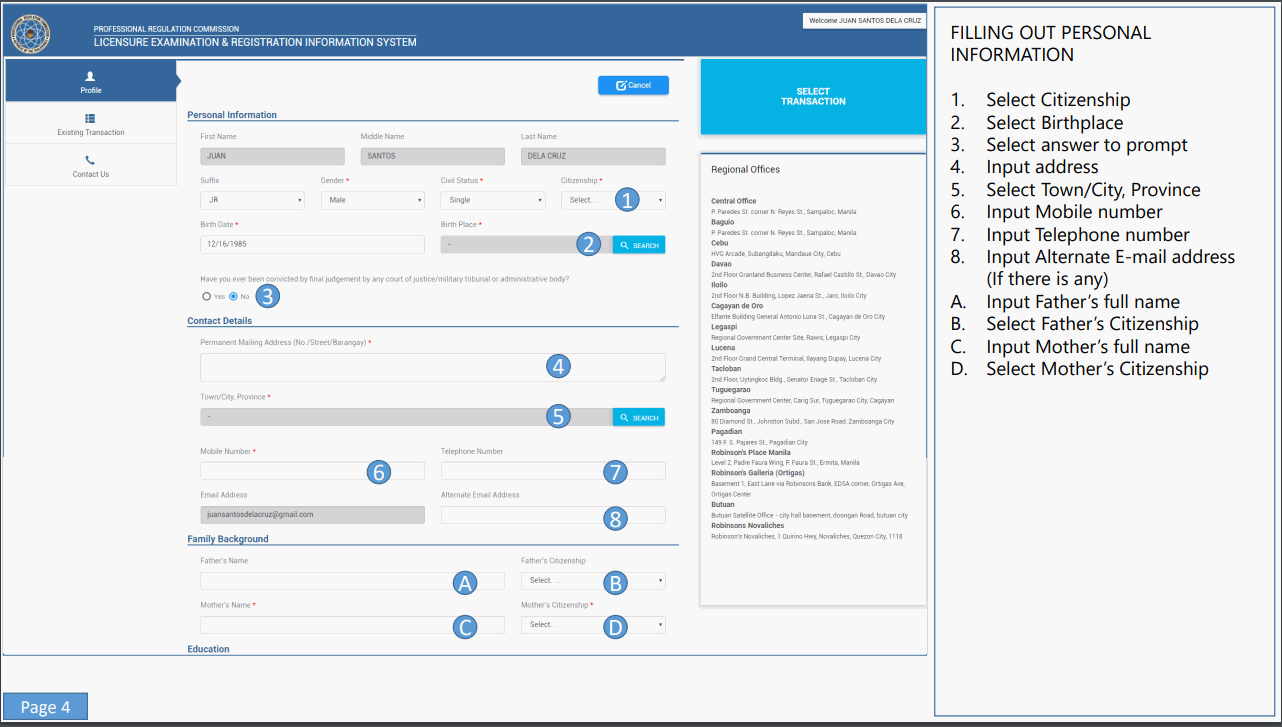 5. Click SAVE INFORMATION at the bottom. A confirmation box will appear, make sure you have entered the correct details before clicking YES.
Upload the digital copy of your photo. Please refer to Step # 1 for the correct format. After uploading your picture, click SELECT TRANSACTION button on the upper right corner.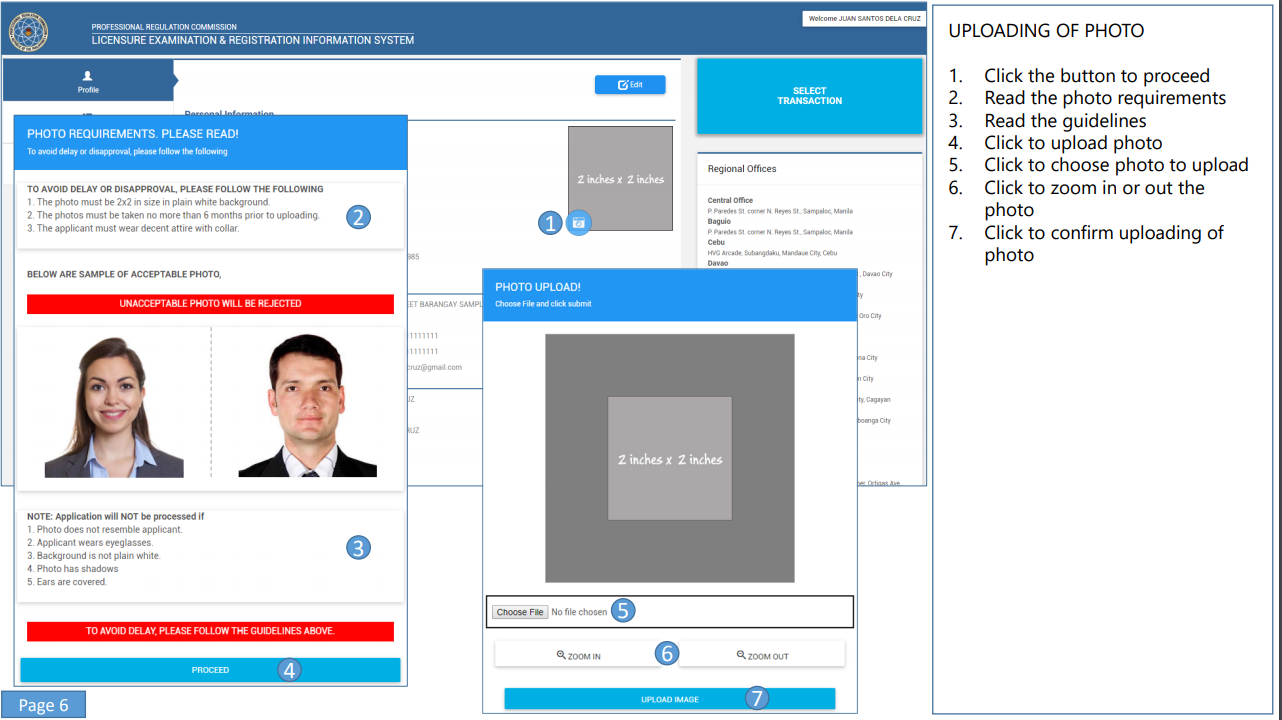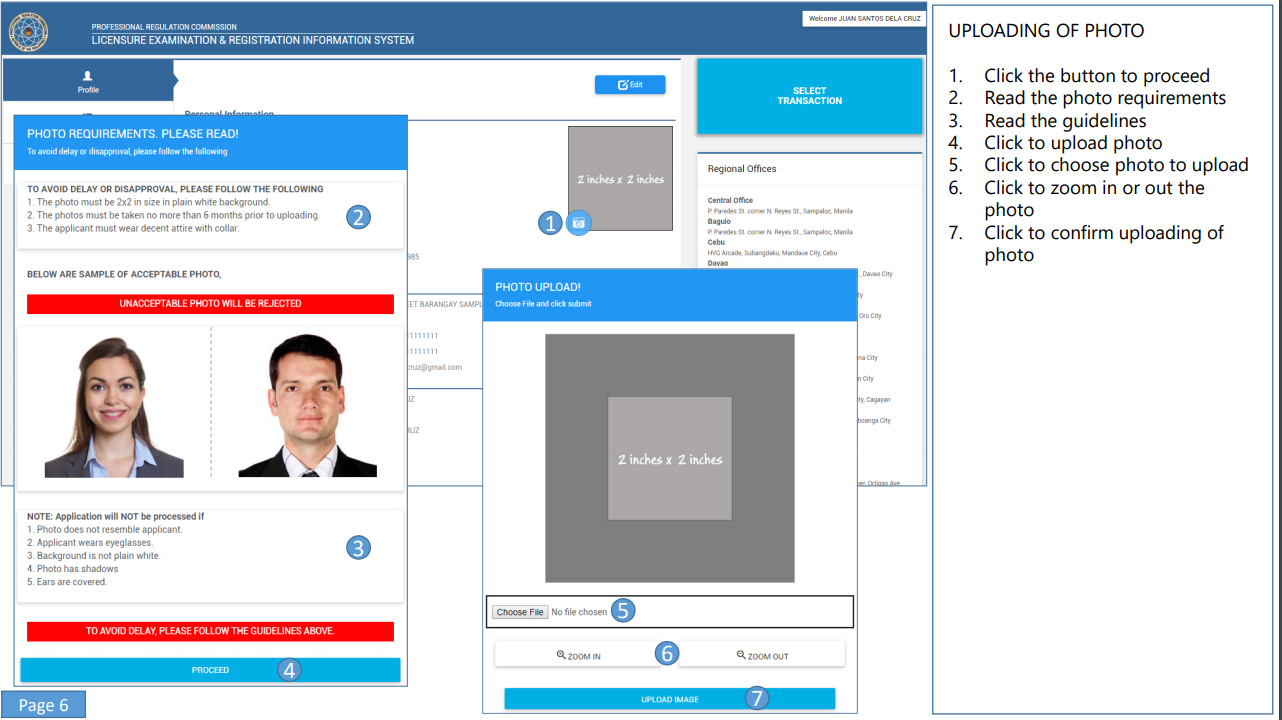 A pop-up window will appear asking you to select your transaction. Click the RENEWAL tab, select your profession from the drop-down menu then enter your 7-digit PRC license. Click PROCEED after doing this.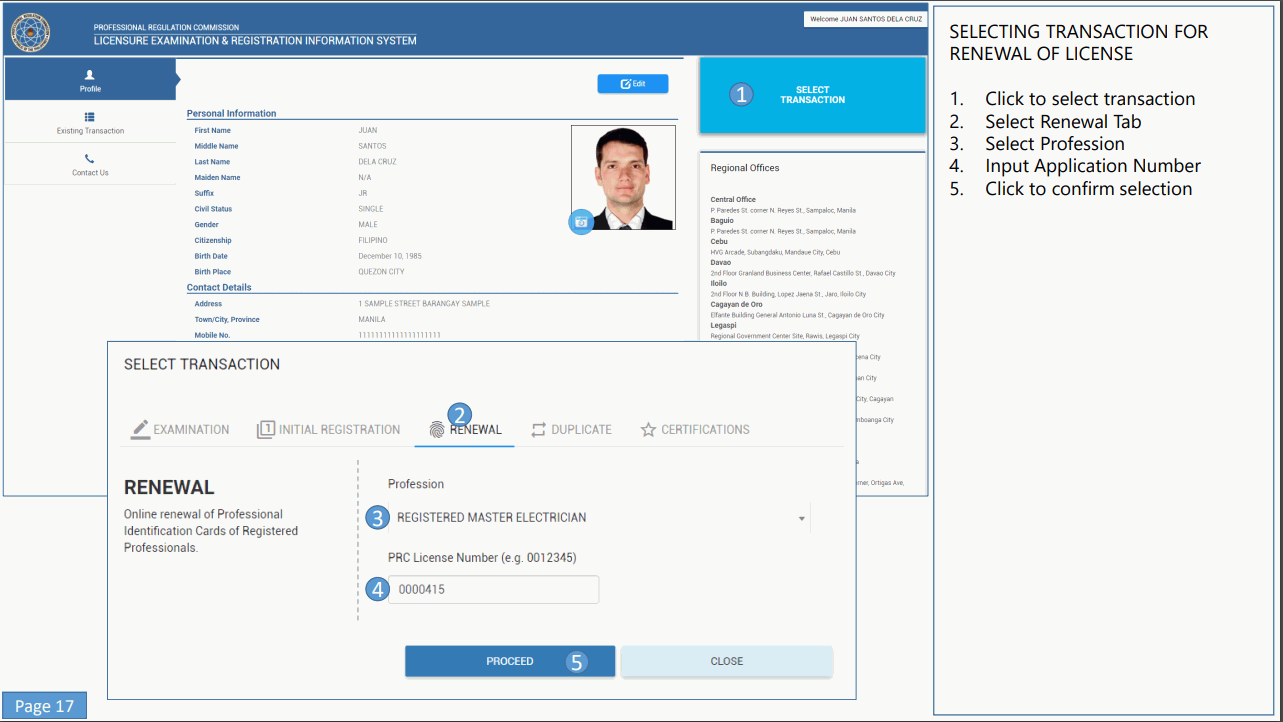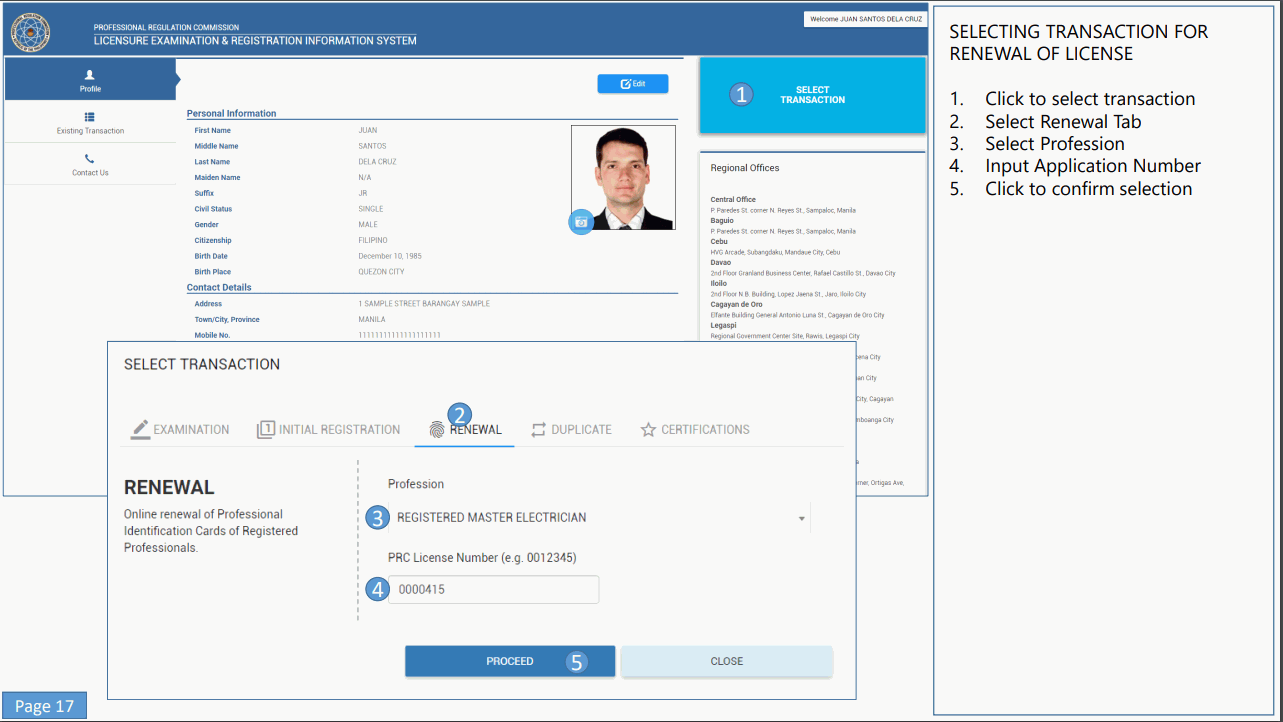 8. Choose your preferred PRC Office where you intend to claim your PRC ID from the drop-down menu. You will also be given a choice to select your preferred appointment date and payment option for the transaction.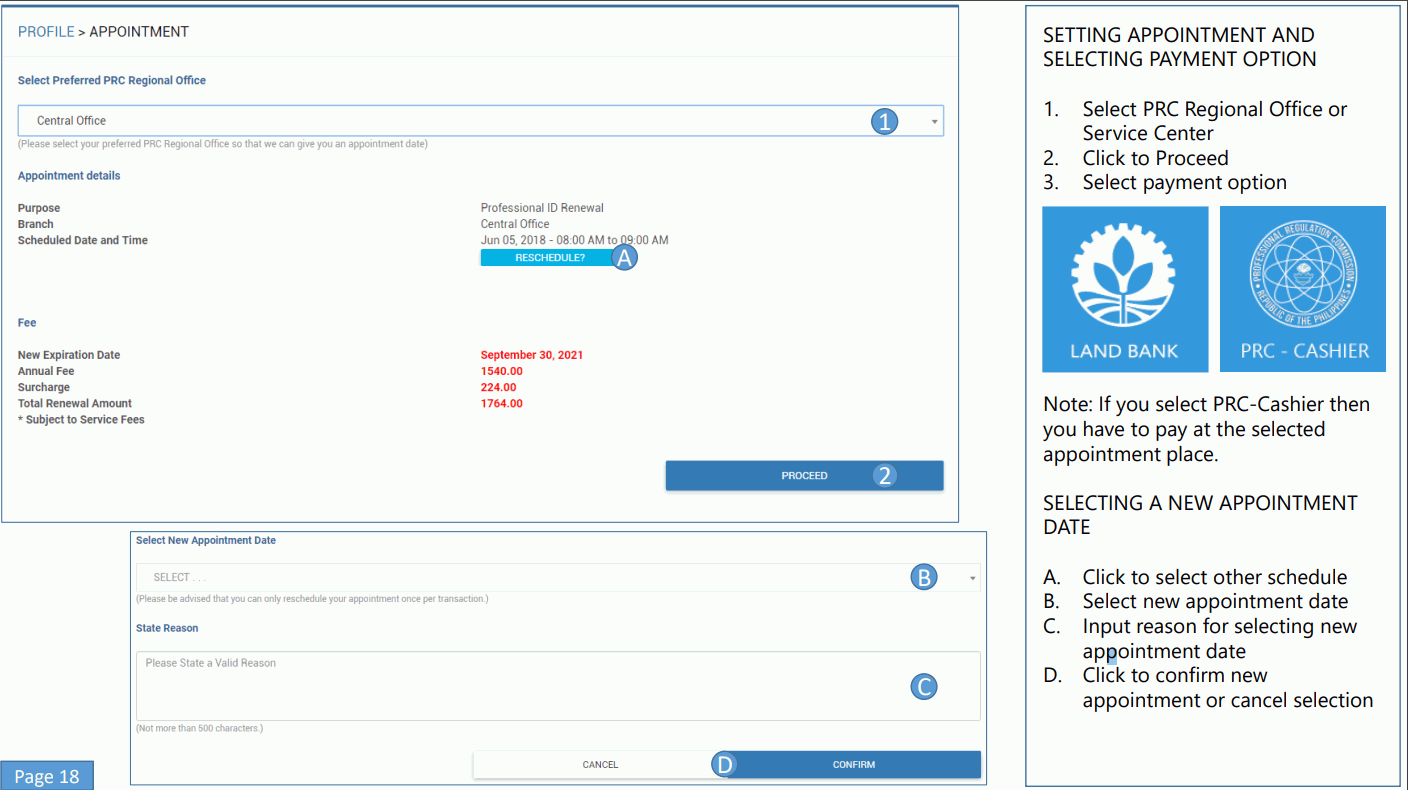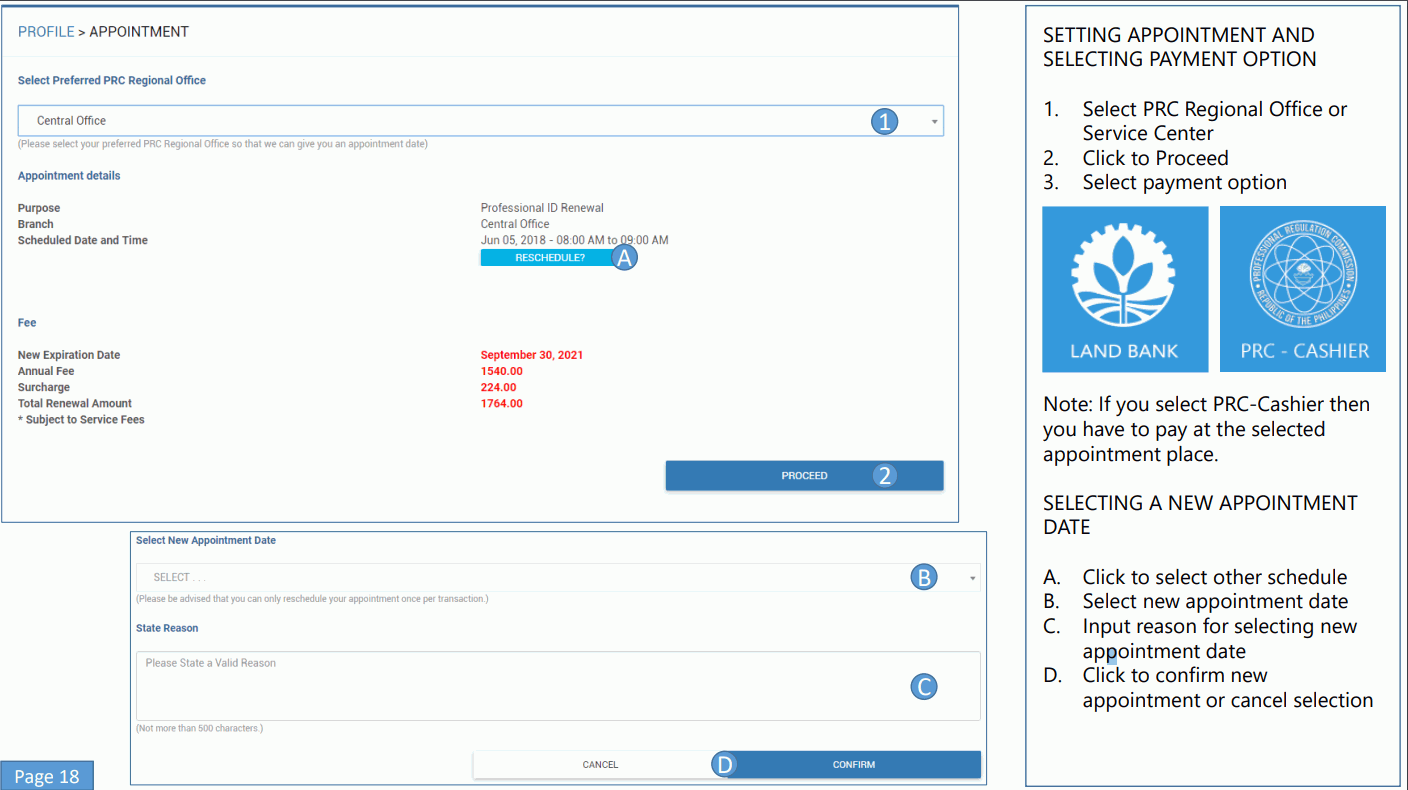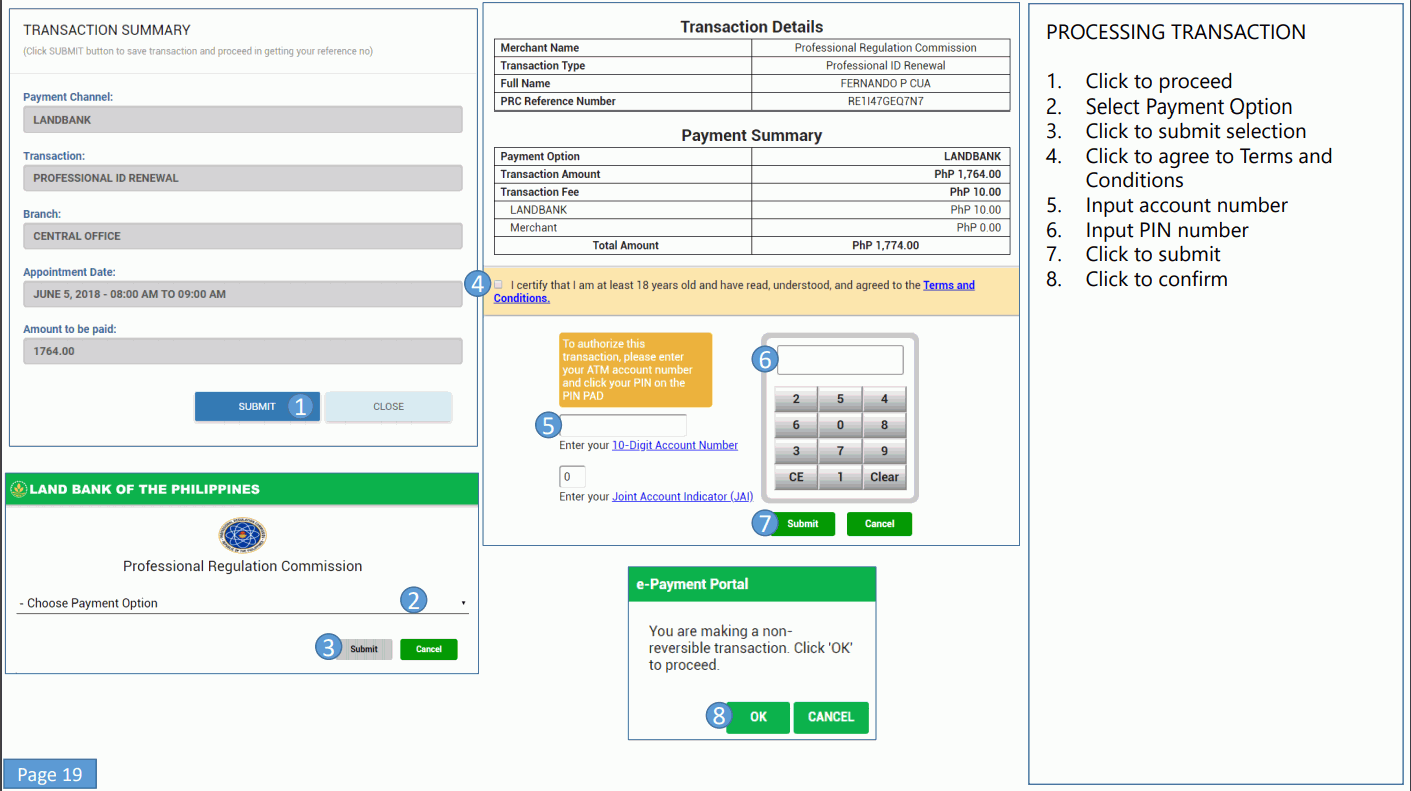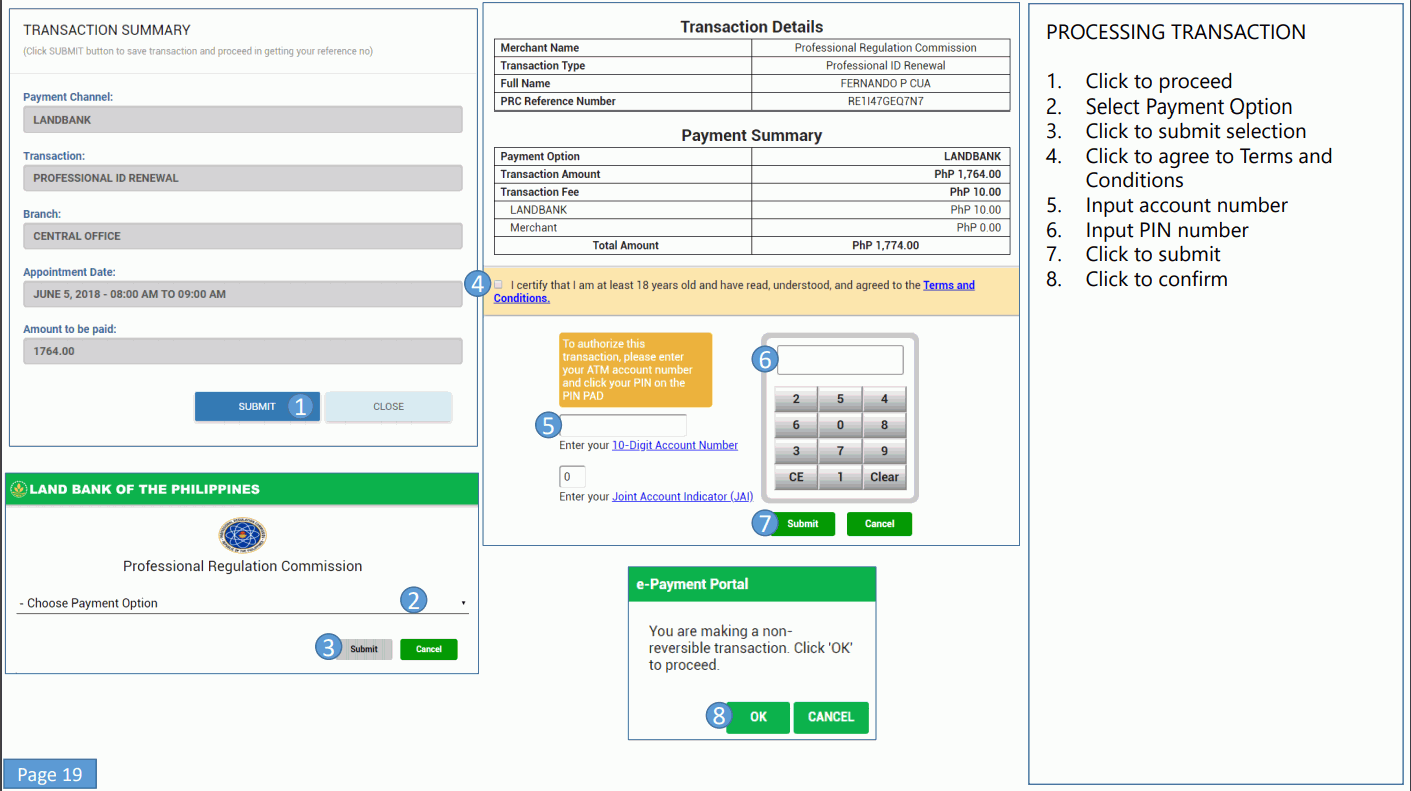 Upon choosing your payment option, you will be given a reference number. Please take note of this reference number as this will be needed when paying the corresponding fee.
You may choose to pay via: Bayad Center / MultiPay / 7Eleven / ECPay
Please take note that the PRC Central Office transferred the renewal process at the Philippine International Convention Center (PICC), Pasay City. So if you are planning to renew your license at the central office in Manila, please choose PICC as your appointment place.
After paying the corresponding amount, you may click on the EXISTING TRANSACTIONS tab and verify the status of your application. If you have done an online payment, you will be redirected to another page. Click the PRINT CLAIMING STUB / PRINT option.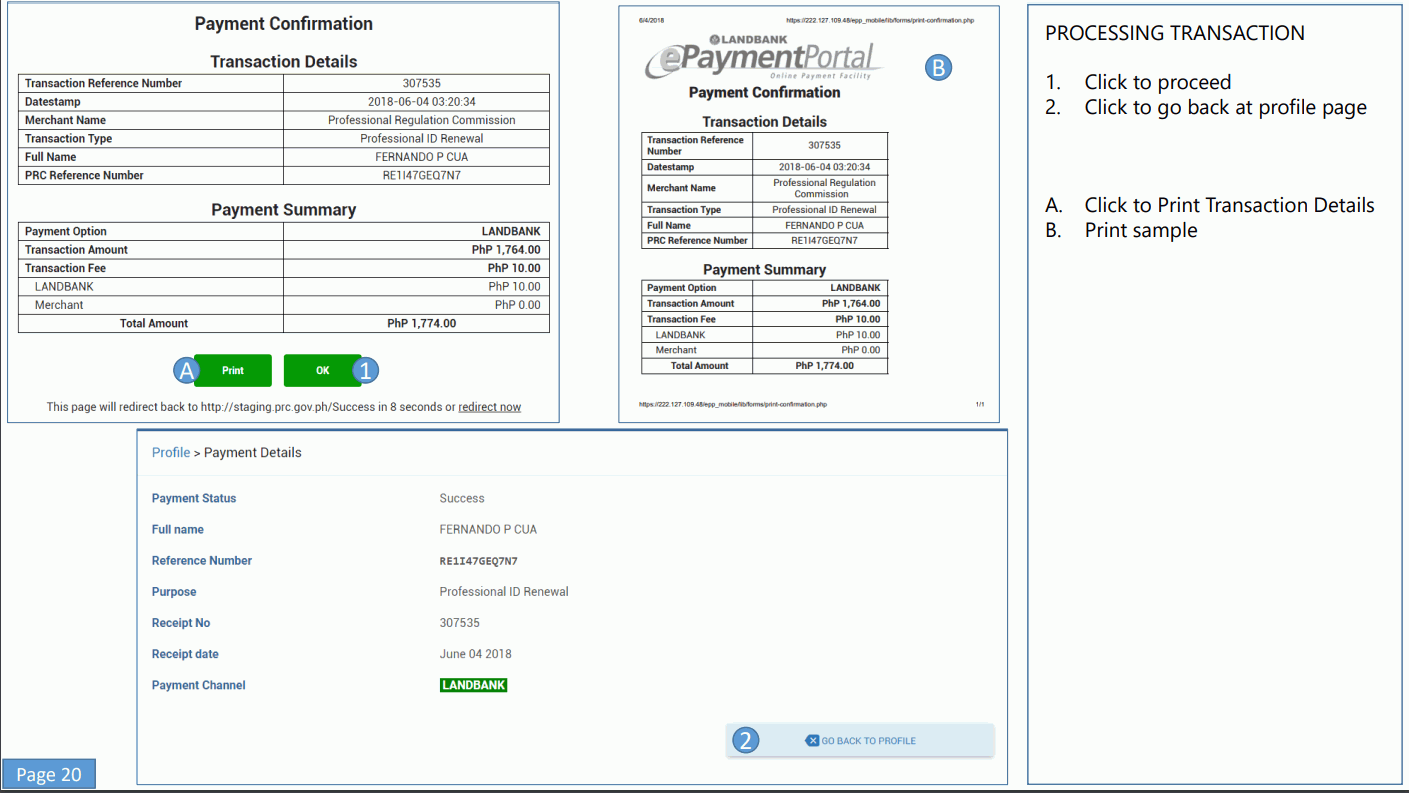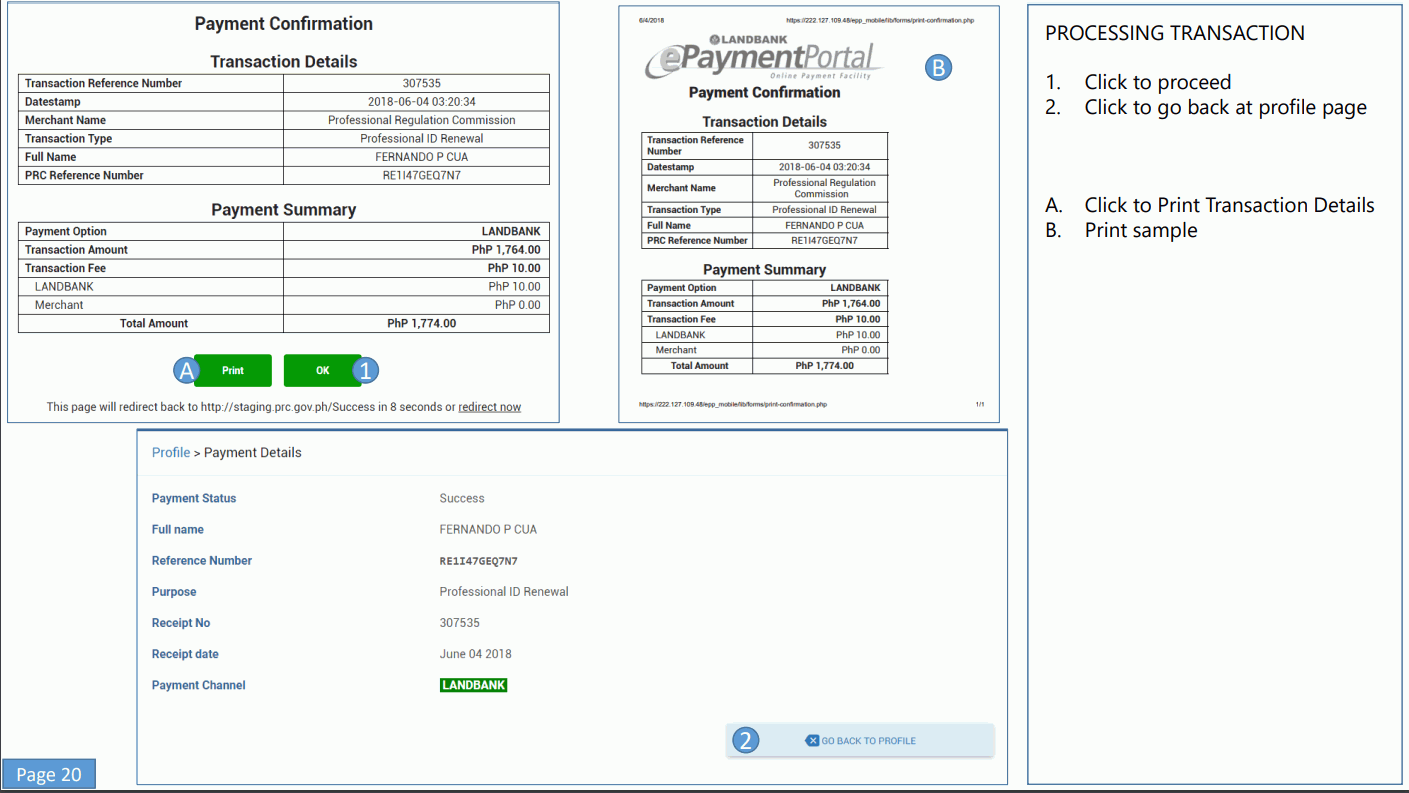 Claiming your PRC License
On the day of your chosen appointment date, you must prepare the following:
Original and photocopy of the Official Receipt of the payment made.
Original and one photocopy of CPD certificates
Original and photocopy of the expiring ID license
Printed Application for Professional Identification Card
Upon arriving at the PRC Office, you must proceed to the validation counter to have your certificates validated. Then, proceed to the ID Renewal Personnel and submit all of the required documents. The last step is to wait for your new ID.
Q: How long will I wait for the processing of my renewal?
You do not have to wait long. Your brand new ID will be released within the day of the processing. Some may only take an hour to process. It depends on the branch you made an appointment with.
Q: How do I renew my license if I am abroad?
Because of the online processing of the license renewal, it had been made accessible even for nurses who are working abroad. For those located abroad, all you have to do is to follow the procedures listed above. If you are choosing Bayad Centers as a payment option, just ask a representative to settle the payment on your behalf.
This same representative may also claim your PRC ID. If your representative is a PRC registered professional, ask them to bring their PRC ID and an authorization letter. If your representative is not PRC registered, a Special Power of Attorney (SPA) and one valid ID are needed in order to claim the PRC ID on your behalf.
Q: Can I reschedule my appointment date?
Yes, you can. Just log in to your PRC account and click on another schedule. You must need to enter the reason why you are selecting a new appointment date then click CONFIRM.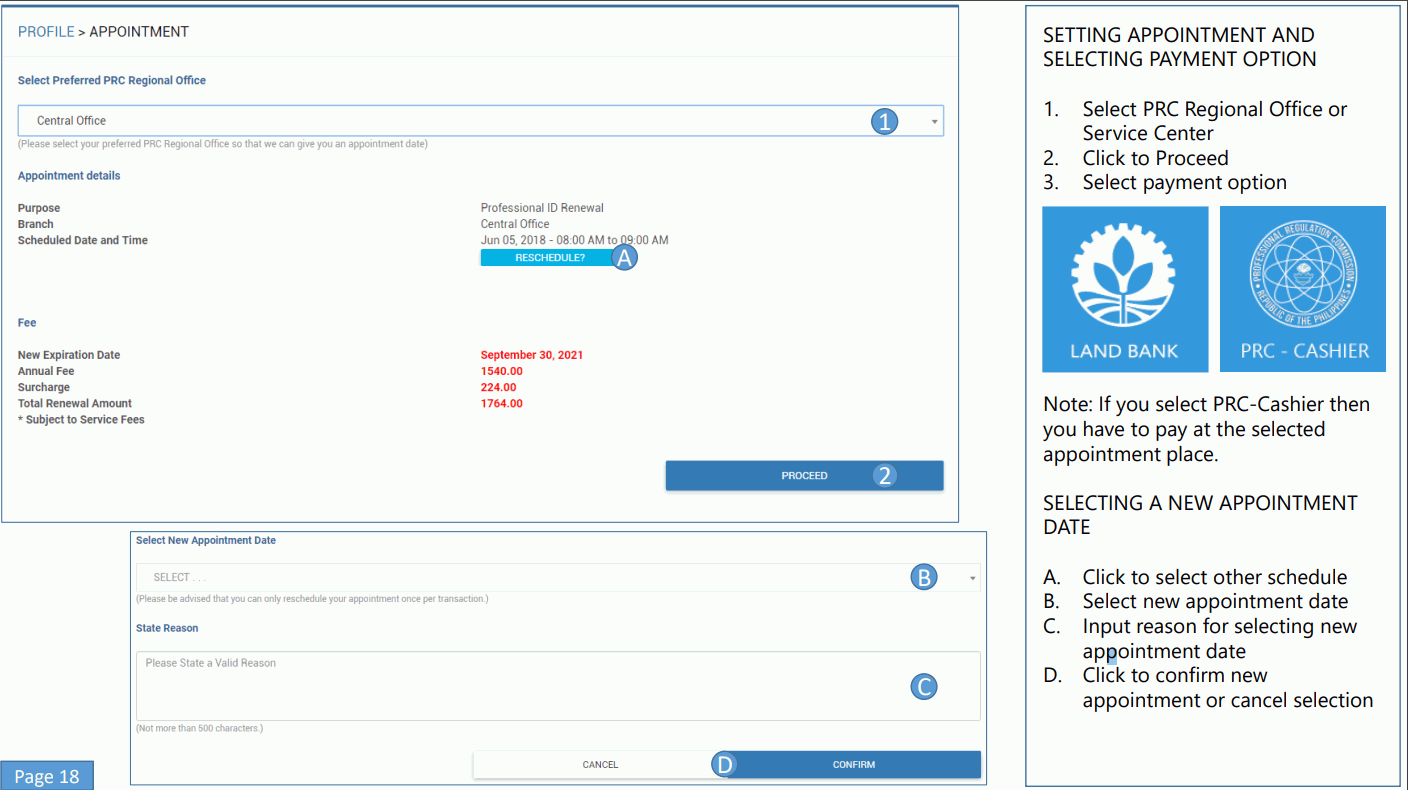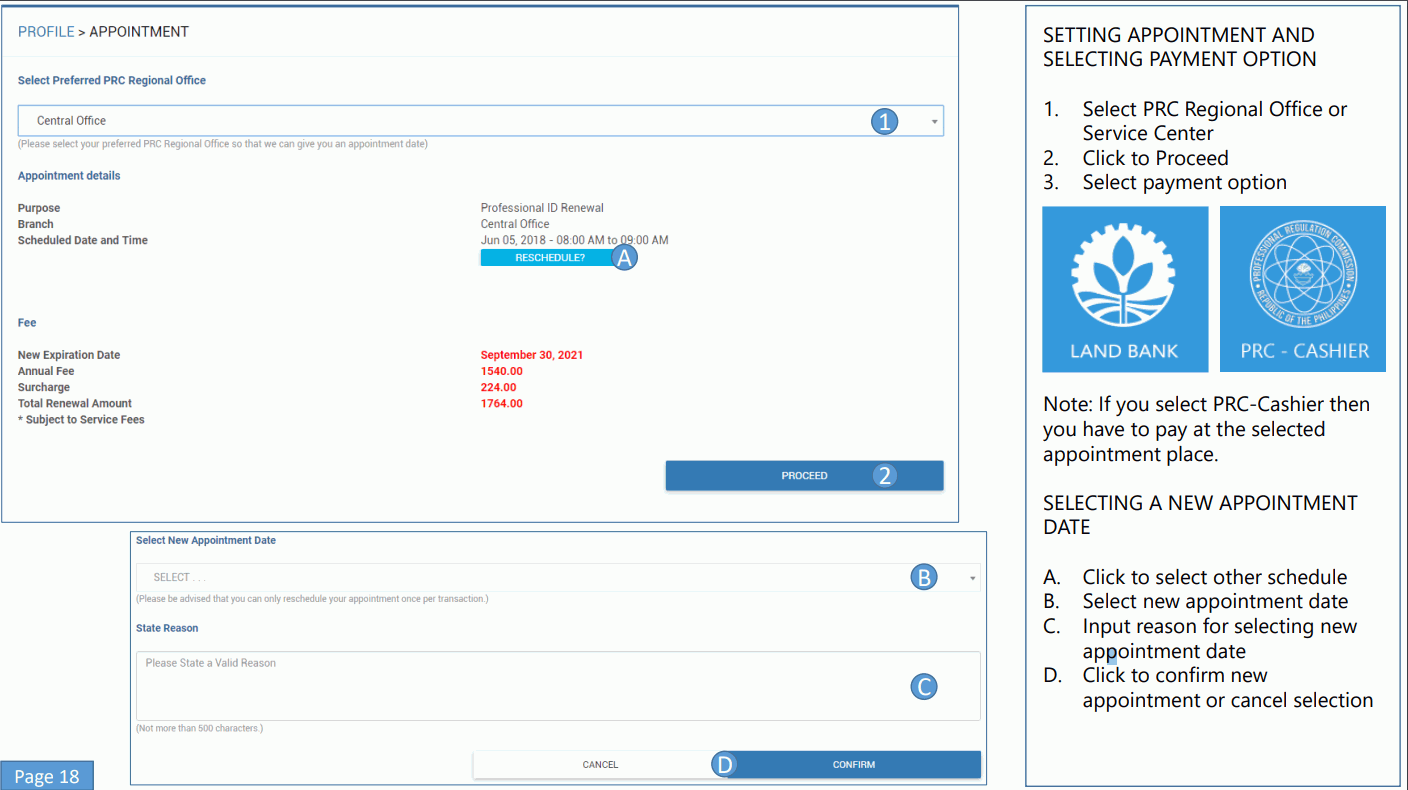 Q: Can I choose an earlier date for renewal? I am worried the next expiry date may move also into an earlier date.
Yes, you may choose an earlier date. The expiry date will not move into an earlier date and will still be three years after your original expiry date.
Q: SM malls are offering PRC license renewal, can I renew my license there?
Yes. Just bring duly accomplished forms, plus a Php 50 convenience fee.
Q: Can I renew even if I do not have any CPD units?       
They will allow you to renew your PRC license as long as you execute an affidavit of the undertaking and make sure that you will comply in the future.
For further questions, don't hesitate to drop it in the comment section below. We hope we have helped you through this quick and easy guide to renewing your PRC License.