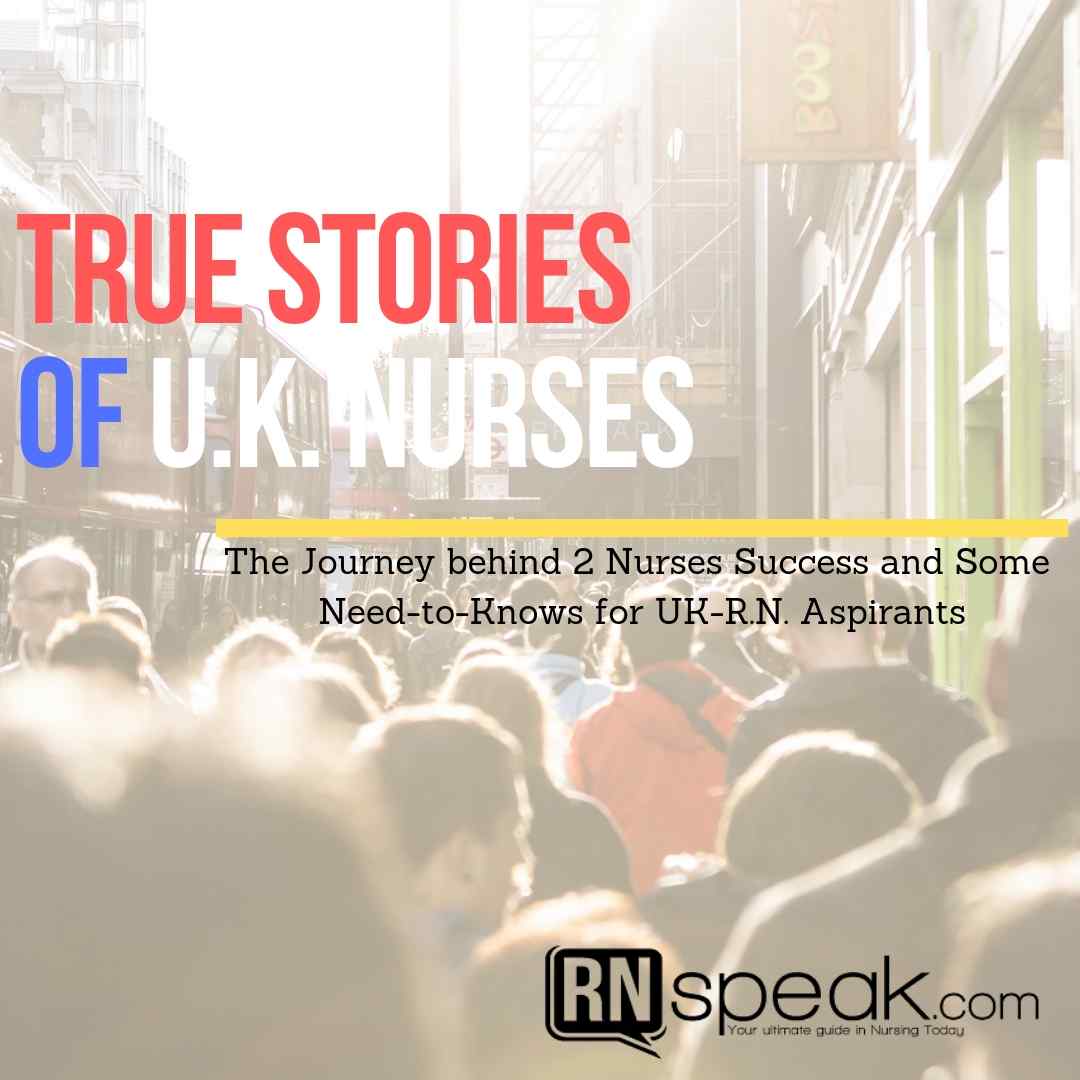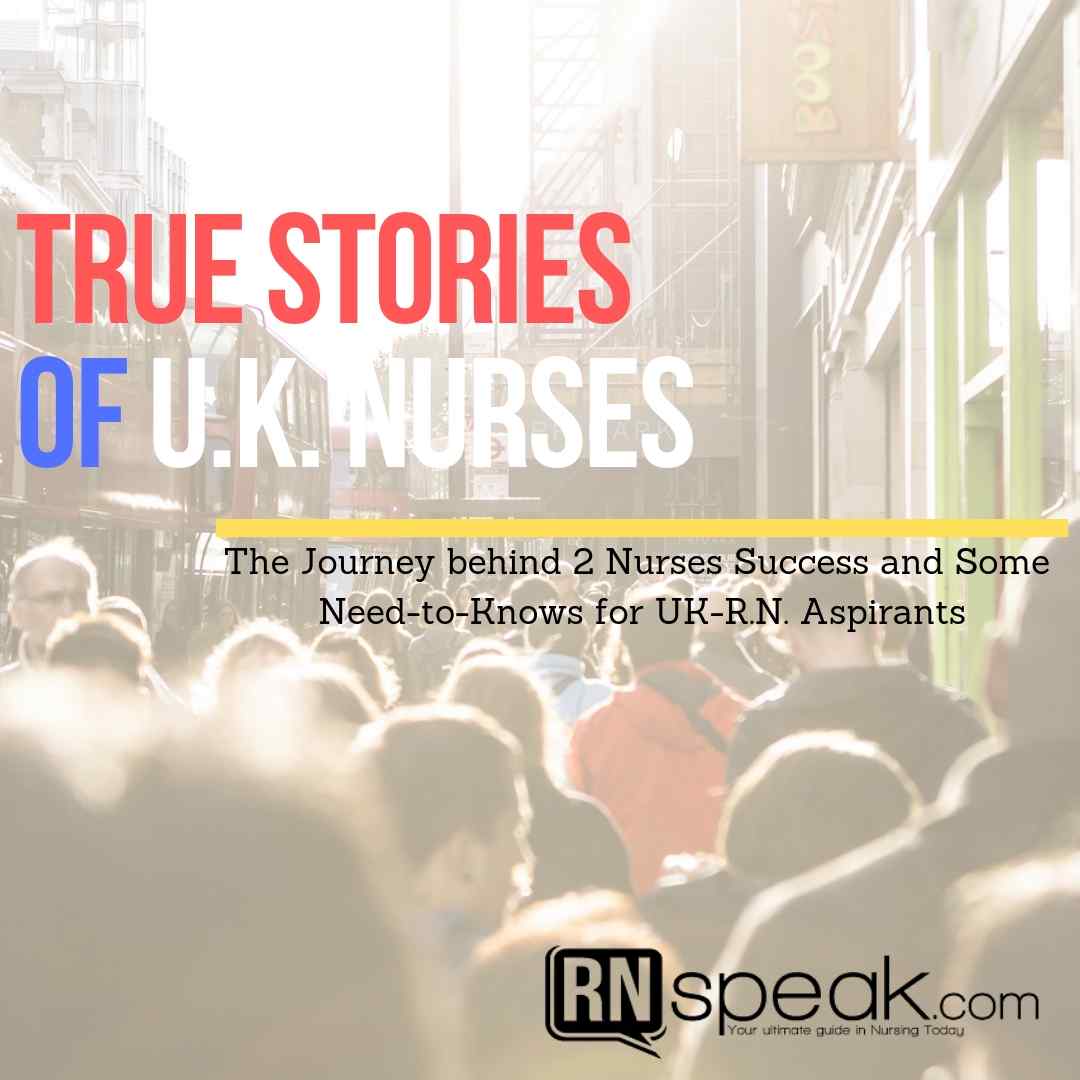 While some nurses preference to stay in their home country, a Filipino nurse's life has often been accompanied by the possibility and the not-so-distant thought that she might move away from her home to find greener pastures one day.
Debatable Facts about Nurses
The idea of reaching greener pastures may sound like nurses only want compensation and have put aside the essence of nursing as a helping profession, contrary to the Nightingale Pledge of nurses that says "dedicate the self to devoted service for human welfare." And the disturbing fact is that every country, rich or poor, requires more nurses each year. Meaning, the source countries (like the Philippines) also need nurses as much as the higher-income countries do.
So why would a nurse move away when her fellowmen need her? The answer is, of course, entirely debatable. But, like some other countries with poor wages for their nurses, once a Philippine-educated nurse reaches a certain degree of competence and confidence in her knowledge and skills in nursing practice, she tends to move to other places for various reasons, one of the more obvious ones being the high remunerations offered to them and even their families.
However, the next sections will make us linger in thought as we look into both sides of the coin and decide whether quintupled earnings in other countries are as accessible and fabulous as it appears on Facebook, Twitter, and other social media pages of nurses all over the world.
We will try to answer the question often overshadowed in the minds of others by the glittering dollars, dinars, and pounds they believe these nurses earn.
"How are you faring in a foreign country, dear Filipino nurse?"
"What truths are there behind the remittances that provide beyond their families' basic needs to build them beautiful homes, send their siblings and children to better schools, and buy top-of-the-line gadgets available in the market?"
Through all this, we will focus on one location as we did in my previous article about nurse immigration pathways to Quebec, Canada.
Where are we going next?
Let's visit the home country of Harry Potter, David Beckham, and Prince William. Also considered one of the most popular destinations for Filipino Nurses seeking to work abroad – the United Kingdom, aka the U.K., composed of Scotland, England, Wales, and Northern Ireland.
Nursing in the U.K.
The history of U.K. and Philippines relations dates back to 1579 when Sir Francis Drake, an English explorer, and navigator, landed in Mindanao after an almost three-year circumnavigation of the world onboard Golden Hind. Throughout the hundreds of years that flew, both countries have been signing bilateral agreements on various sectors ranging from National Defense, Legal Assistance, Financing and Investments, and of course, the ones closely related to this article: Recruitment and Healthcare Cooperation.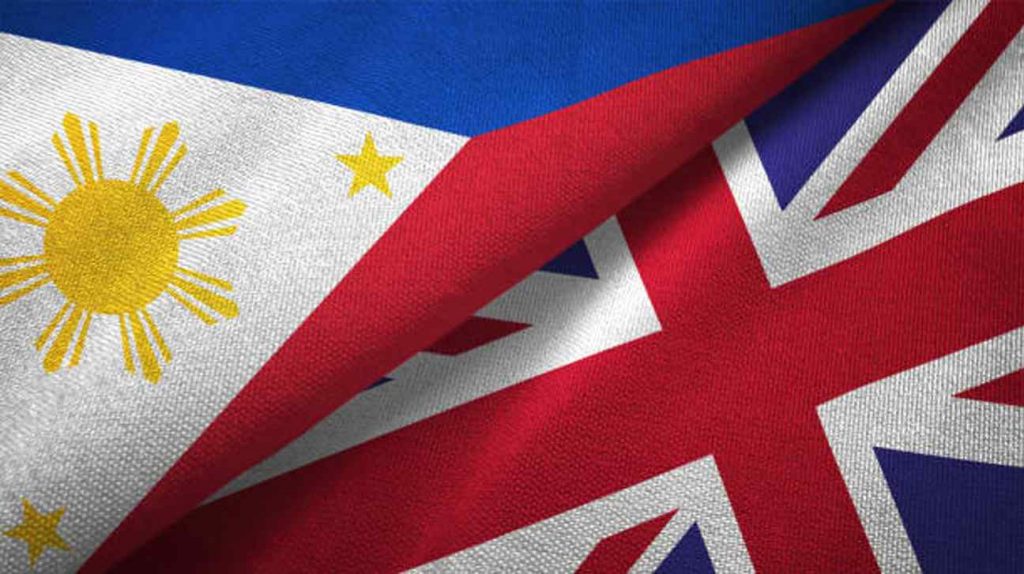 As a product of these long-standing mutual agreements in the labor sector, more than 75,000 Filipino professionals and skilled workers have already worked in the United Kingdom by December 2017. Most of them are in the field of healthcare. However, those Filipinos didn't just ride on a plane and landed in the U.K. with an instant job. For each trade or profession, governing councils have been installed by the government to regulate that profession and safeguard the general public. For nursing in the U.K., the regulatory body is the Nursing and Midwifery Council. You may visit their website if you're interested to know more about what they do. Nursing and Midwifery Council
Generally, depending on a country's policy on foreign workers, a registered nurse from one country could either work directly as an R.N. in that said country or initially undergo additional years of schooling or months of training before registration.
In the U.K., the NMC performs the assessment of credentials to check which steps you need to take next in your dream of becoming a UK RN. See this link: Becoming a nurse in the UK.
A few years ago, the steps to become a nurse in the U.K. were a little different. It required a bridging program for some, but more recently, changes have occurred. Thus, being up-to-date about this recent development is important to avoid hassle and make your UK-RN journey smoother.
Peeking into a Nurse's Life
Generally, a nurse's life is an exciting one. Imagine monitoring a baby's heart rate while its mother is in labor or giving first aid to an intoxicated man who just got into a vehicular accident, or assisting a surgeon while he's carefully dissecting a tumor in someone's brain. These are all parts of a nurse's daily routine, depending on the field of nursing they are engaged in.
As I seek out some nurses who have been working in the U.K. for some time now, I realized how their stories of firsthand experiences were funny, poignant, sad, and exciting all at the same time. So, I asked them if I could share a few of their stories – both the technical and the ones often unseen and unknown to others. Luckily, they readily agreed.
Landing the Job as Experienced by Two Nurses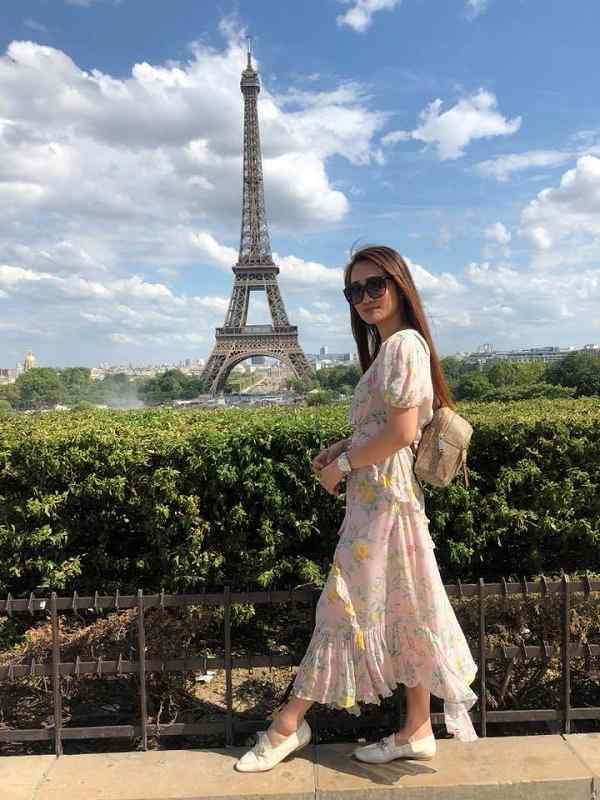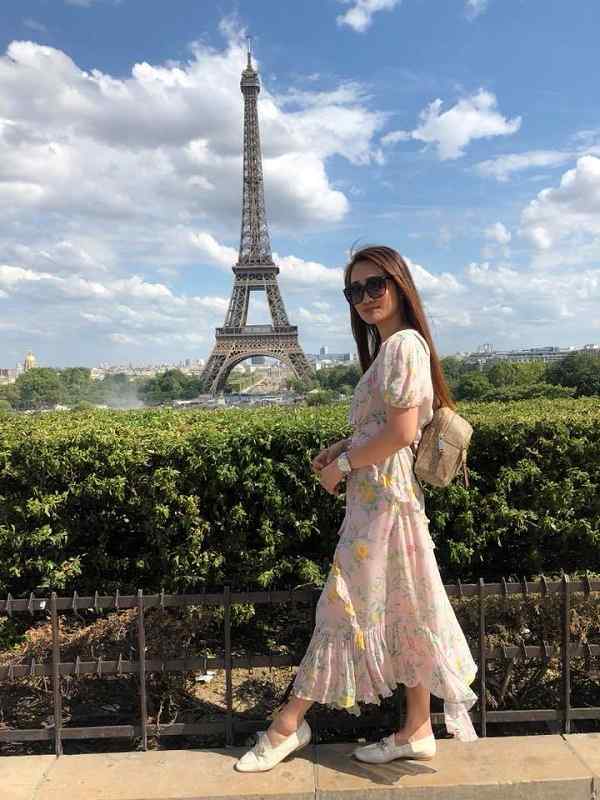 Berry is a graduate of a State University in Iloilo City. She has been working in England for 4 years now. She's a charge nurse in a Gastroenterology Ward in Guildford, England, and lives a mere 10-minute walk from stunning London. But behind her success, Berry has stories to tell.
The year was 2014. Before she got her permit to work in the said country, Berry made her initial step by reviewing for and taking the IELTS – UKVI (International English Language Testing System) Exam here in the Philippines. Note: Don't worry; for IELTS, there are many review centers in all the major cities in the country.
After she passed the minimum band score, currently, 7 for Reading, Speaking, and Listening and 6.5 for Writing, she submitted the result of her IELTS-UKVI together with her curriculum vitae (CV) to an agency in Manila that looked for employers in the U.K. for her. A few days later, she was surprised with 2 consecutive phone interviews from the agency (an initial and a final one). She was then lined up and scheduled for an Employer Interview with a panel of 3 British Nurses in Manila. The said panel interview about knowledge on nursing practice, perception towards the profession, and attitude as a healthcare provider decided whether Berry was to be hired or not.  Happily, she got the job. The next steps on her journey involved orientation, contract signing, and medical exams that all went smoothly. The last phase was waiting for the official decision letter from the Nursing and Midwifery Council (NMC) of the U.K., and then it was a Visa Appointment. Of course, she still had to do the standard Pre-departure Orientation Seminar (PDOS) of the Department of Foreign Affairs (DFA). Two days after her PDOS, she flew to London, where she took a bridging program before becoming a full-fledged U.K. nurse. However, the said bridging program was already superseded by a relatively newer one, which applied to our next feature, Elmer.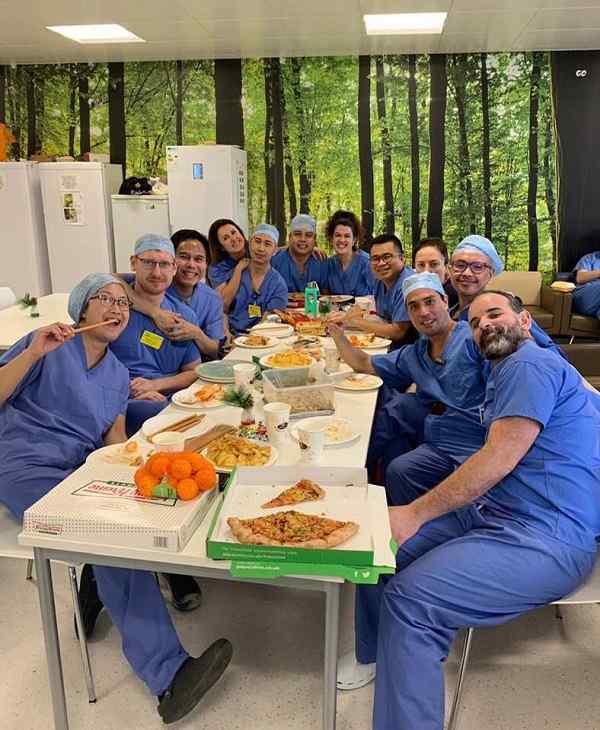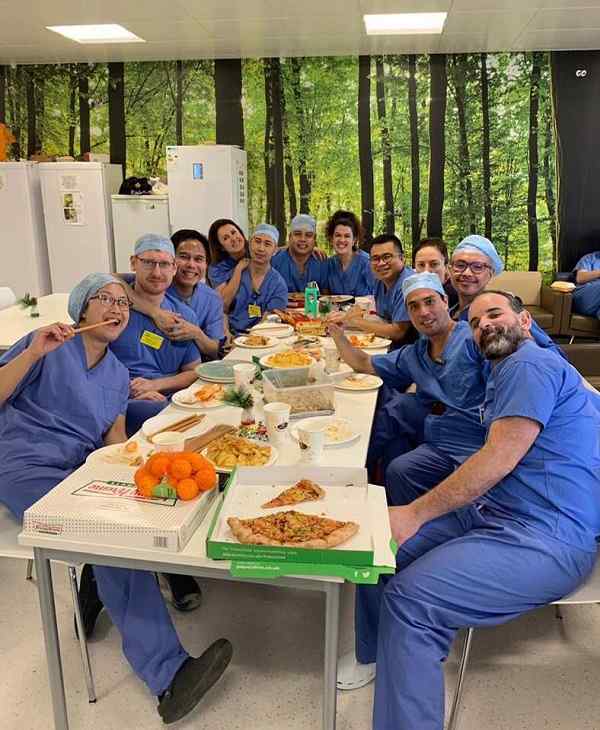 Elmer has a slightly different but also amazing story. He graduated from the same State University in Iloilo City as Berry but started by randomly updating his IELTS result in his LinkedIn Account. This unintentional action proved to be a good stroke of luck for him. A recruitment agency saw his results and asked him if he wanted to apply in the U.K. The same agency guided him in the whole process of becoming a UK-RN. Note: The Department of Labor and Employment (DOLE) is the best agency to consult for registered recruitment agencies).
First, Elmer was required to take a Nursing and Midwifery Council Part 1- Computer-based Test (NMC-CBT) in a Pearson Vue Testing Center here in the Philippines. The NMC-CBT is a test of competence (ToC) composed of 120 multiple-choice questions. To know more about the test, follow the link below
https://www.nmc.org.uk/globalassets/sitedocuments/registration/candidate-information-guide-toc-part-1-pearson-vue.pdf.
After he passed the CBT and complied with the other requirements, he was issued a certificate of sponsorship to go to the U.K. Before working as a full-fledged nurse there, Elmer was given three months from the date stipulated in his Certificate of Sponsorship to take Part 2 of the test called Objective Structured Clinical Examination (OSCE), a practical exam composed of 6 clinical settings that tested his knowledge and understanding of assessment, planning, implementation and evaluation of care, and his clinical skills. Did he pass?
Elmer now lives in London as a Senior Staff Nurse in a Cardiac Catheterization Laboratory, earning around P200,000 per month on average. He's been there for 3 years.
Behind the Scenes
Looking at the steps taken by both nurses, we can derive that seeking a job abroad is not that easy. It needs careful planning and preparation. Undergoing interviews, gathering documents such as credentials, and taking tests after tests can be mentally and emotionally straining. Not to mention the financial toll it often does on families. But, both Berry and Elmer and thousands of other Filipino nurses in the U.K. courageously carry these undertakings bravely to reach their dreams.
Berry shares further how working and living there has been both a love and hate thing for her. In her typical workday, she usually sleeps before her shift to gain enough energy for the tasks ahead. According to her, nursing in the U.K. is quite different from actual nursing practice in the Philippines. There, nursing care means doing even the most essential jobs for the patients (i.e., personal hygiene). Taking 12 hours and a half shifts means her body has to be always in its best condition, especially that the Gastroenterology Unit, where she is assigned, is one of the busiest medical wards in their hospital.
On a typical day off, Berry goes to town to window shop and have a nice cup of coffee in an artisan café. Occasionally, she travels across Europe with her friends both as an adventure and to ward off feelings of missing her family, a sentiment also shared by Elmer, who considers loneliness as one of the downsides of working abroad. It is tough when one gets sick, and one is accustomed to having parents care for you, as is usual in the Philippine setting.
Despite all these cons, both of them agree that the benefits outweigh the undesirable factors. They are generally grateful for having worked in the U.K. as full-fledged nurses.
Looking back in their stories and introducing our article, I say dedication to human welfare, as stated in the Nightingale Pledge, is not missed by our nurses working in the U.K. or elsewhere. Such a principle transcends race or nationality. It is, in fact, a universal principle. As to Berry and Elmer, both had done their parts in serving their home country before leaving for the so-called greener pasture.
Before we end, I would like to summarize the pros and cons of working in the U.K.
---
Pros
Gaining more independence.
Meeting new friends.
Dealing with people with different cultural backgrounds is fun.
Traveling and exploring places is easy.
Achieving a Permanent Resident status after 5 years of continuous employment and status of Citizen of the U.K. after another year.
High salary.
For Elmer, pride in being part of a team that does every possible minimally invasive cardiac or heart procedures known in the world.
Long holidays.
---
Cons
Loneliness from being away from home. Missing the family.
For Berry, eating less proper meals because no one cooks for her. 🙄
Living in London per se is very expensive.
---
So, are you interested in trying your luck in the U.K.? And perhaps land a job somewhere in England where in your day-off you could have a chance meeting with some famous personality or tour Europe as Berry sometimes does? These are just trickles of possibilities. But who knows what else could happen.
I find this site, together with the other links I embedded all over this article, to be useful sources of info, for starters. How to choose a genuine R.N. employer in the U.K.
Good Luck 🙂 
References:
OSCE information. NHS Employers. www page. Accessed last February 22, 2019. Retrieved from https://www.nhsemployers.org/your-workforce/recruit/employer-led-recruitment/international-recruitment/immigration-rules-and-the-points-based-system/overseas-nurses-and-midwives/new-immigration-rules-published/osce-information
Aranda, C. (2018, January 15).The Manila Times. www page. Accessed last February 22, 2019. Retrieved from https://www.manilatimes.net/choose-genuine-rn-employer-uk/374359/
Nursing and Midwifery Council. Pearson Vue. www page. Accessed last February 22, 2019. Retrieved from https://home.pearsonvue.com/nmc
Candidate information booklet for the NMC Test of Competence. Nursing and Midwifery Council. PDF File online. Accessed last February 22, 2019. Retrieved from https://www.nmc.org.uk/globalassets/sitedocuments/registration/candidate-information-guide-toc-part-1-pearson-vue.pdf
Philippine-British Bilateral Relations. (2015, January 14). Embassy of the Philippines – London, United Kingdom. www page. Accessed last February 21, 2019. Retrieved from https://www.nmc.org.uk/globalassets/sitedocuments/registration/candidate-information-guide-toc-part-1-pearson-vue.pdf
Bradford, E. et al., Sir Francis Drake. (updated 2019, January 31). Britannica Encyclopedia. www page. Accessed last February 21, 2019. Retrieved from https://www.britannica.com/biography/Francis-Drake
Santos, T. DOLE: More Filipino nurses, doctors can now work in U.K. Inquirer.net. (2018, September 11). www page. Accessed last February 22, 2019. Retrieved from https://globalnation.inquirer.net/169833/dole-filipino-nurses-doctors-can-now-work-uk