The United Kingdom needs nurses, and if you are a nurse with adequate experience (Minimum of 12 months in at least 25-bed capacity hospital) you should start taking care of all the requirements in order to process your application for the UK specifically in London. There might be so many questions running in your mind right now. Let's take it one step at a time.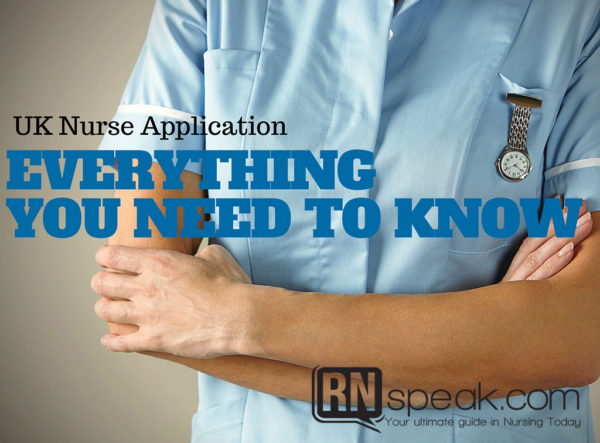 Experience
If you have at least 12 months of experience in a hospital of at least 25-bed capacity and still working, you are already qualified. You should not also be more than 50 years old as well because work in the UK might take a toll on your health. Here are some of the common questions:
What if I'm a volunteer nurse, am I still qualified?
Yes, as long as you have 12 months experience as mentioned above, all you have to do is secure a certificate of employment from where you are working. Make sure that the letterhead of the hospital is in the certificate, and choose the best person you can have for your reference and verification.
What if I stopped working for years but have adequate experience, will it still be counted?
Yes, it is definitely counted as experience, but always remember to start looking for a clinical area job already, you might find relieving useful too. Get your certificate of employment from your previous employer and your current employer as well.
Are independent clinics such as dialysis centers counted as experience?
No, not unless the dialysis unit is connected to a hospital. If you are working in an independent center try relieving for a 25-bed capacity or more hospital while you are applying for the UK.
Requirements
Experience (mentioned above)
Must be currently employed
Must pass Academic IELTS or UKVI with scores not lower than 7 in IELTS and 4 in UKVI in all components of the exam.
Valid PRC license
Updated Passport
Updated Application/Resume
At least 23 years old and above
How much Money should I Prepare?
You will be preparing an expense for your IELTS for UKVI exams. Costs vary but most of the time it costs 14,835 pesos excluding the IELTS review. IELTS can be taken in provinces too, but UKVI approved locations are only available in Metro Manila and Cebu with specific schedules; you can check these lists with your agency.
IELTS For UKVI 
IELTS is short for the International English Language Testing System, this exam is acceptable in American Countries as well as British countries. It is actually the most popular English language proficiency test for higher education and for people who are opting for migration. UKVI stands for Unite Kingdom Visas and Immigration, this is where you will find IELTS to be listed in their approved Secure English Language Tests (SELTS). Some say that UKVI is a different test with IELTS, which is a common wrong notion. There might be different IELTS locations, but there are only a few that is approved by the UKVI. If you want to take an IELTS test that is approved by the UKVI it is actually available only in Metro Manila and in Cebu with specific dates. You can check on www.britishcouncil.ph for the schedule and location.
Placement Fees and Registrations
Usually, there are agencies that will not ask for any placement fees and registration fees as long as you pass all the requirements mentioned above. They will assist you in your application. Although there are expenses that you will need to prepare when you are finally ready for deployments, such as your vaccines and test fees that are already taken in the UK. Here is the summary of the expense:
IELTS test fee – P 8,986
NMC (Nursing and Midwives Council) Test Fee – P100,440 (Usually shouldered by the hospital who hired you, or as salary deduction when you start working already.)
OH Requirements (Medical tests and Vaccines) – P8,000 (Manila)
Tier 2 Visa Fee – P39,600 (Usually shouldered by the hiring hospital
Summary of the NMC fee:
– Application for nursing/midwifery – P10,080
– Part 1 Test of Competence (CBT – Computer Based Test) – P9,360
– Part 2 Test of Competence (OSCE – Objective Structured Clinical Examination) – 71,424
– Admission in the register – P9,576
Usually, the agency that will assist you in your application will explain all the expenses, but this is actually the most of it.
How much Income should I Expect?
You will undergo a 6-month ONP or commonly known as a supervised practice, but still receive an adequate amount of income to sustain your living in the UK. Most of the employers too will answer your accommodations for up to 3 months. The best part about working in the UK is definitely the compensation. Upon entry, you will be in a Band 3 salary, meaning you are actually a nurse in its full sense even though you have not passed your NMC yet. You will receive 19,268 pounds excluding unsocial hours or overtime and other work, which is actually about P1,425,832 per year.
Once you passed your NMC you will then move up to Band 5 and that is actually about 21,388 to 27,901 pounds or P 2,064,674 per year.
Here is a summary of what you are actually going to go through when you apply for UK.
Step 1: IELTS/UKVI
Step 2: Initial Screening (requirements)
Step 3: Submit Pertinent Documents
Step 4: NMC Online Application
Step 5: Pre-Final Interview Orientation in Metro Manila
Step 5: Final Interview
Step 6: Processing Orientation
Step 7: Medical Exams
Step 8: CBT
Step 9: OSCE – Practical Exams (Band 3 salary)
Step 10: Complete Nurse Registration in the UK (Band 5 Salary)
If you have more questions, please feel free to like our website and comment below. I hope this article helped you somehow. We would be happy if we can hear from you and suggest what are other articles you want us to do in order to help you in your nursing career.