Celebrating Christmas in the hospital is not what everyone would wish for to Santa. We can never say no, once the schedule is finalized. However, among other holidays, I would still opt to work on Christmas day.
Well, Thanksgiving and New Year's Eve almost have the same volume of patients and levels of toxicity. During Thanksgiving, blood pressure shoots up due to too much consumption of salty foods and lets us not forget the melting juice of cholesterol. New Year's Eve, on the other hand, is like being inside New York's Stock Exchange (wherein everyone is just as loud as they exchange trade) because aside from heart attacks, there are also high cases firecracker injuries, and gunshot wounds, making it busier and more chaotic for nurses (particularly in ER).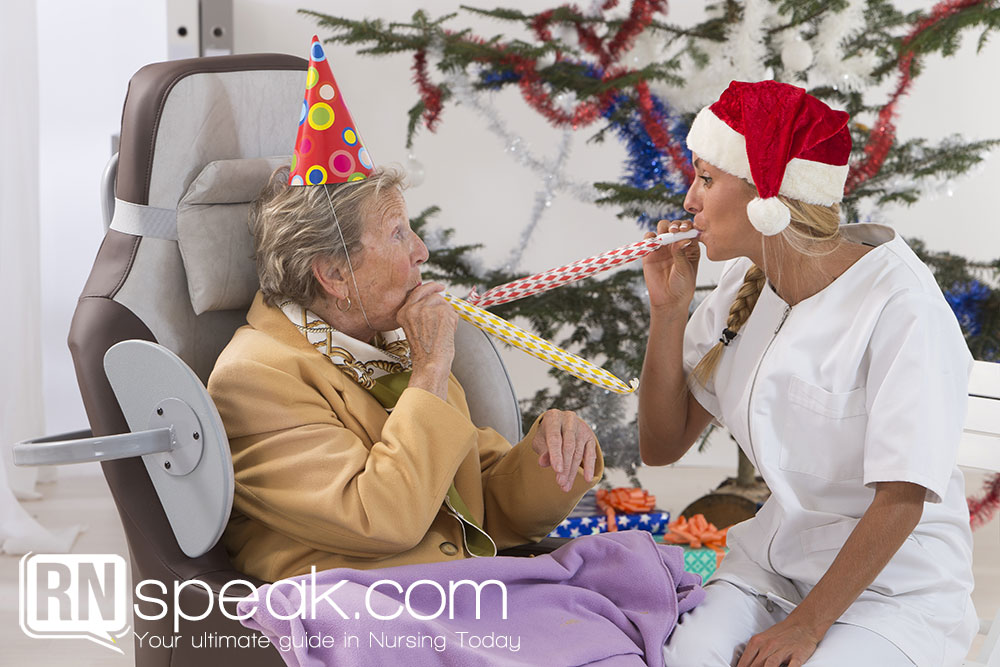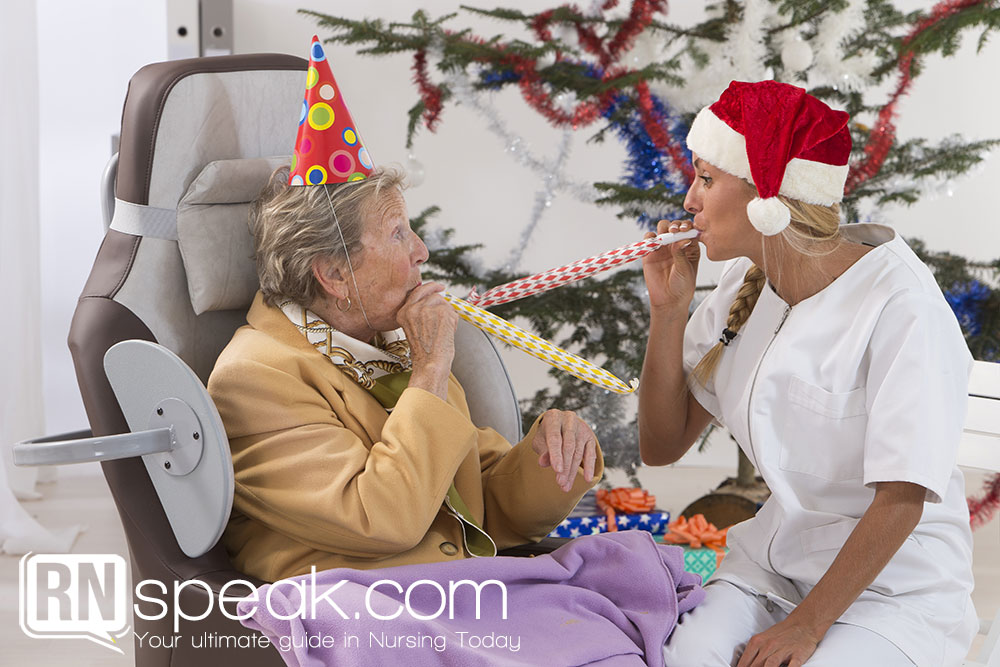 Christmas Day is different, because it is simply calm and peaceful. Although there is still a high volume of patients admitted, its toxicity is not as severe as the other two occasions. Aside from this, everyone seems to be very grateful and giving. In fact, people are so generous, that we experience the overflow of sweets, ham, and several palatable foods. Almost every admitted patient have something to give, which is very heartwarming. But of course, we can't devour too much, or else we might be the next admission.
Aside from everyone's generosity, Christmas Day in the hospital can also be full of complaints from us nurses. First, we hated how the internet connection slows down as 12:00 am of 25th approaches. This is because we won't be able to speak thru Facebook Messenger or Skype with our loved ones, as we watch them open the gifts or celebrate Christmas Eve at home. And also, it will take time for us to post, tweet, and send personally messages to our good friends. Second, technically 12:00 am is the exact time for us to take our patient's vital signs or administer their medications. This set of rounds will take approximately 1 to 1 ½ hour, depending on the number of patients admitted that time. Third, we sometimes hated how ugly our Santa Hat looks like, and we still wear them. Finally, it is hard to decorate the Nurses Station because sometimes people expect us to use medical supplies for holiday decorations.
Above all of this, the most emotional aspect of working on Christmas Eve is the sentiments encapsulated from every nurses. Every nurses makes a significant sacrifice because they think of other people first than their own family. Inside, their heart is breaking, knowing that they would not be beside their children as they open their presents. They also feel guilty for being ready for others but not being there to cater to their own. Sometimes, they cannot also greet their family on time (December 25 12 am) because they are still attending to their patient's needs. By the time that we're available to phone home, it's either their tired or fast asleep. But the brighter side of making these sacrifices is making someone else feel loved, catered, and valued. Some of our patients need more than just medical procedures or medications, some simply feels better when they feel the genuine concern of their nurses.
Even though it feels lonely to have a shift on Christmas Eve, at some point it appears to be worth and fun because we get to bring smiles among unhopeful patients, and send laughter among depressed relatives. Sometimes, Christmas is best celebrated with someone you don't know, like our patients; because we are not only taking care of them, but we also become their extended relatives whom they can happily celebrate Christmas with.