There was a decrease in the Employment Rate in the Philippines estimated 93.4 % compared to 94.3% of last years according to the Philippine Statistic Authority. This is based on the results from the Labor Force Survey of January 2017. There is also an increase in the Unemployment Rate of 6.6% from 5.7% and a decrease in the Underemployment Rate of 16.3 from 19.6% which clearly depicts that there is something wrong in country's employment system.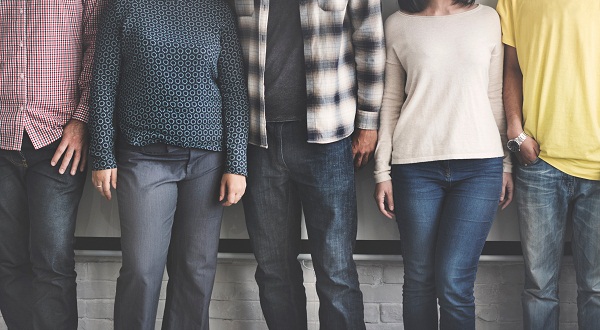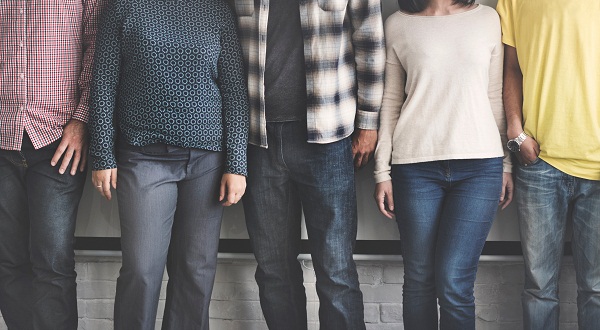 It is unlikely to conclude with one reason as the culprit to jobless Filipinos but it could be multi-factorial. Numerous causes are lack of educational background, unmatched skills, and scarce job opportunities. But to those who have enough knowledge and skills to apply to various jobs prefer to work on other fields not even related to their educational attainment also known as underemployed workers. Basically, this is because of the low salary.
Many of which are nurses. Since nursing became one of the most popular courses in the 20th century, a lot of Filipinos aspire to be Registered Nurses. The major reason is to work abroad for they offer higher compensation. But to work abroad is a matter of luck and most especially money and not all has it.
SALARY
Fortunately, there are multiple job opportunities that give nurses the chance to work with an acceptable salary. Compared to a typical nurse path which you have to be trained for 6 months or maybe more, or by "palakasan system" and even cash out more money to take other medical trainings before you get hired with a dreadfully low salary, these jobs offer lesser training days, easier hiring but higher compensation.
Some nurses receive 18,000 to 20,000 pesos but mostly with the lowest salary ever of 3000 to 8000 pesos which is very far from 27,000 pesos (Grade 15) as stated in the R.A. No. 9173, who would still want to stay as a nurse?
Here are the top 10 in-demand jobs that nurses-by-profession but decided to change career path apply.
1. Call Center Agent
Since 2008, nurses mostly occupy the seats in the long lines of hiring call centers. Under the BPO or Business Process Outsourcing industry, it is still one of the fast-growing business sectors in the Philippines nowadays.
Since most of the customers are from the Western part, the opposite work schedule is required and so, workers who are nocturnal are mostly preferred. Nurses who already faced 24/7 shifting schedules are at ease for this kind of job. Also, the nurse's innate feature of "patience" is needed for customers who are hot-tempered that even trash talks with complaints.
2. Medical Representative
This is not far from the nurses' work field since it still involves medicine. Medical representatives are like the sale staffs of a pharmaceutical or a medical company. They bridge the product to medical professionals especially doctors elaborating on the use and how it can benefit their patients.
Aside from knowledge in medical drugs and equipment, selling and persuasive talks are the needed skills for this kind of job to close the sale and have loyal customers. Ex-nurses prefer this job for it offers an allowance and bonus salary based on his/her sales apart from daily wage.
3. Medical Transcriptionist
Just like the aforementioned job, this one is also close to the medical field but on the technology side just like nursing informatics. It requires computer knowledge from typing to software usage and other technical skills.
A recorded voice of a professional health worker specifically a doctor is sent to a medical transcriptionist containing patience's medical information ranging from the history of present illness, surgery procedures, and follow up check-ups. It is like putting the words into transcription in a physician's note form.
4. ESL (English As Secondary Language) Tutor
Filipinos are one of the best English speakers in the world compared to other nationalities that are why a lot of foreigners come here just to study the language and go back to their countries to use it as their second language. As the universal language, it became a course in schools offering E-learning or online education.
It could be an office-based or even home-based type of work. Most of the students are Koreans, Chinese and Japanese and are paid per hour. Tutors can have a starting salary of 10,000 pesos. It is can be considered as an easy job for English is one of Filipinos' expertises as it is used as a medium of learning in most schools.
5. Virtual assistant
This is mostly a work-at-home job. All you need to have is a laptop, a strong internet connection, and very good comprehension skills. They are like the personal assistant or secretary of different bosses from online business owners, bloggers, and doctors.
From the word "virtual", they interact with their employers through online conversation. Instructions and workloads are given through Skype, emails, calls, chats, and other online forms of conversation. They also have a wide array of work like managing social media accounts, serving as customer service personnel, and they can even be an appointment setter, data encoders, and bookkeepers. Paid per hour, it is a good alternative to a nursing career.
6. Online Writer
The online world became another dimension of human beings. Google, Yahoo, and other search engine sites became our knowledge buddies. If you missed the news, needed to research, or merely want to read nice-to-know beauty hacks, you can easily find them tremendously on the internet.
This opened doors to online writing jobs. Even you did not finish journalism; content writers on many websites came from different professions. If you have a passion for writing who was stacked in the nursing world, then this is the perfect job for you.
7. Policeman
In 2012, "police nurses" started to make noise. Police authorities noticed an increase of new nurse graduates applied as law enforcers. Even up to this day, registered nurses choose to undergo the police pathway to be one of them. Despite the tough training, the compensation is worth it.
8. Multimedia Artist
This ranges from TV personalities to the fashion industry. Many nurses have the heart of creativity and art. Actors like Joross Gamboa and Rocco Nacino of GMA's Encantadia are nurses by profession but chose to be in showbiz. Nurses are like Supermodel Tutay Maristela with the love for fashion continue their career paths as models.
Nurses who have pleasing personalities, pretty faces, and strong sex appeal prefer to go in front of the camera. It gives popularity and even a higher salary.
9. Business Owner
Born with a silver spoon in mouth, nurses who belong to business royalties continue their family legacies. They say that it is only business that can make you rich but it takes a strong mindset to be able to take risks in investing money.
But not all business owners are born wealthy. Some are just out of "powerful will" to make money with combinations of "sipag, tiyaga and diskarte".  Networkers and nurse entrepreneurs belong to this type of job; people who prefer to boss themselves.
10. Doctor or Lawyer
Is nursing your pre-med? If your answer is yes, then this is your career path. Some took up nursing as their preparation to be a doctor. Aside from it offers a bigger salary, it gives you a wider scope of medical authority but also a responsibility.
Nurse graduates are not only limited to medicine course but also could take up law. Some units could also be carried out and same with the doctor that after additional several years, nursing graduates can be lawyers too.
SEPARATION
No matter what career path you take after your nursing life, carry with you the core values and competencies of a nurse. Be smart, compassionate, patient, empathetic, and DO NOT FORGET TO SMILE!
References
 https://psa.gov.ph/content/employment-rate-january-2017-estimated-934-percent

http://www.comelec.gov.ph/?r=Vacancies/SalaryGradeTable

http://news.abs-cbn.com/pinoy-migration/09/02/08/many-jobless-pinoy-nurses-work-call-centers-pna

http://newsinfo.inquirer.net/217531/cordillera-cops-see-spike-in-nurse-graduates-seeking-pnp-jobs