We've created the most financially rewarding, easy-to-set up and professionally satisfying self-employment jobs for nurses this 2015 and beyond. Check which of these jobs you can start today and see how it can change your life forever!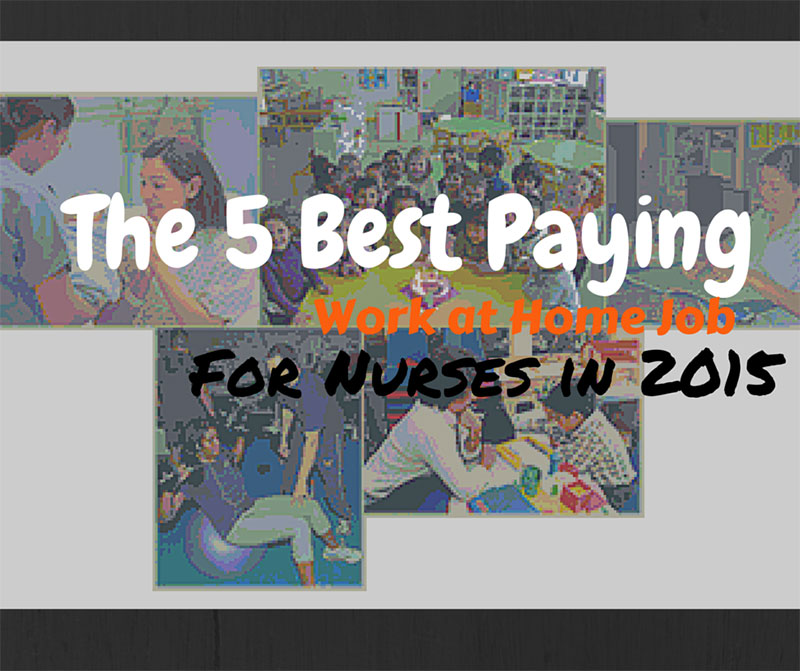 With the recent 6.6 percent increase in unemployment this 2015, it's time to stop searching for a job and kick start your own career as a self-employed nurse and earn well. The average salary of registered nurses in the Philippines is ₱121,759 per year (Payscale.com). That's only ₱10, 146. 60 a month which is way lower compared to the cost of living that can be as high as ₱28,126.94 in Manila, ₱12,333.33 in Zamboanga and ₱13, 166.67 in Cebu (numbeo.com). So, if you want to earn ₱50,000 a month or more while putting your nursing skills at work, check these top five best-paying work-at-home job for nurses today!
Day Care Manager (Hourly and Daily Baby-Sitting Services)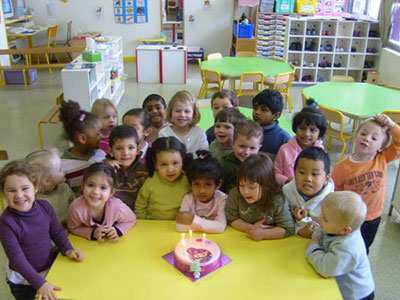 Do you have extra space at home? Do you love kids? If you say "Yes" to both, then your very own day care center can be your rags to riches story. You can run it from home or you can pick a good location preferably along the business centers or main roads.
As a nurse, you know how to handle tantrums and spot behavioral issues that may get them in trouble with other kids. Be sure to teach your staff how to do the CPR, Heimlich maneuver, splint and other first aid techniques because these skills will come in handy. And, don't forget to get your license to operate either from the Barangay or from the city or municipality (if your capital is P 50,000 or more). Check with your local government unit for more information on the cost and requirements for business permit such as fire inspection, sanitary inspection and BIR requirements.
Requirements:
Suitable facility for children
Child-sized furniture
Safe toys and other similar equipment
Child care workers
Business Permit (Barangay Clearance, Mayor's Permit and License To Operate; Register with BIR, Philhealth, Pag-ibig, SSS)
DTI Registration (for single proprietorship). If it's a partnership, register with the SEC
Permit and license to operate at the DWSD. If you are going to convert it into a pre-school, you need to secure permit and license at DepEd.
Expected Income: Unlimited (Some day care centers charge ₱5000 per month, ₱500 per day or ₱200 per hour. Example: 10 kids x ₱5000=50,000 gross monthly income).
Birthing home owner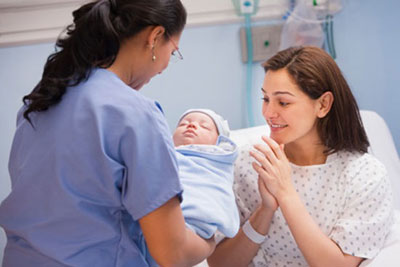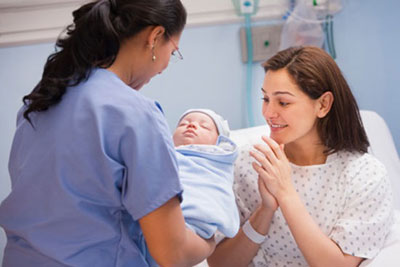 Do you ever wonder why there are many midwives with better income than nurses? It's because they usually work on their own, get their own clients, set up their own birthing home and get hefty pay with every delivery. What's more, they get word of mouth recommendation from mothers until they see soon-to-be moms crowding in their own "paanakan" which is usually an extension of their home or a spare room in the house.
If you would like to manage your own birthing home, be sure that you have sufficient training in maternal health nursing. You can hire midwives or you do it all by yourself. You can provide prenatal and post-natal care for mothers having normal spontaneous delivery, and take care of their newborn babies.
Birthing home owners must secure a license to operate (LTO) from the Department of Health (Regional Offices) and submit it to the Local Government Unit along with other requirements for a business permit. PhilHealth Circular No. 0033, s. 2013 which took effect last January 2015 made it clear that you also need the LTO in applying for Philhealth accreditation or renewal of accreditation.
Requirements:
License to operate from DOH
Licensed nurse and midwife
Business Permit: Business Permit (Barangay Clearance, Mayor's Permit and License To Operate; Register with BIR, Philhealth, Pag-ibig, SSS)
DTI Registration (for single proprietorship). If it's a partnership, register with the SEC
Expected Income: Minimum of ₱8,000 for every delivery (based on Philhealth Maternity Care Package) or ₱240,000 monthly gross income for one delivery per day
Independent contractors: Private Nurse Provider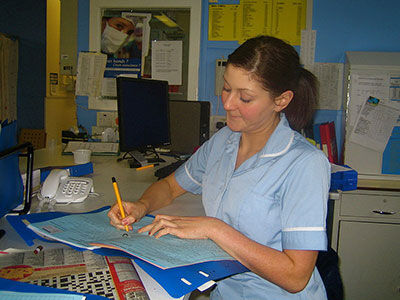 Many families are starting to hire private duty nurses to take care of their loved ones either in hospital or in their own home. They take charge while the family members are busy with their jobs and personal concerns. They make sure that the patient eats and drinks properly, maintains good hygiene, receives the right medication and more.
Hospital room rates are also becoming more costly than ever with rates that can go high as ₱6000 per day or even higher if it's a suite. While public hospitals charge a small amount to nothing (if you have a Philhealth card or in a charity ward), they can be too crowded for the patient's comfort. So, patient's families often bring their sick loved ones' home and hire a private duty nurse who will carry out the doctor's orders while providing decent nursing care.
You can start your own contracting business by gathering a group of nurse friends who are willing to work for random patients based on their skills and schedule. Just make sure that you read the new Department of Labor and Employment Order (Department Order No. 18-A) which increased the employment benefits to employees working under a contractor. While they don't get some of the perks of permanent employees as it is usually a fixed-rate contractual job, you have to read the labor code about their rights. It is also important to get a business permit, pay your taxes and make sure that your nurses are not harassed or abused in any way by the patient and their family.
Requirements:
• Business Permit: Business Permit (Barangay Clearance, Mayor's Permit and License To Operate; Register with BIR, Philhealth, Pag-ibig, SSS)
• DTI Registration (for single proprietorship). If it's a partnership, register with the SEC
• Available Registered nurses
Expected income: It depends on the number of nurses and the clients you have.
Wellness Nurse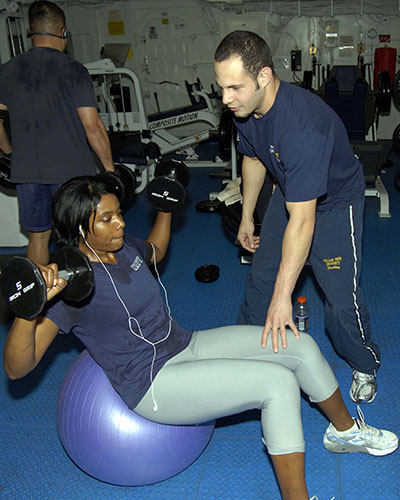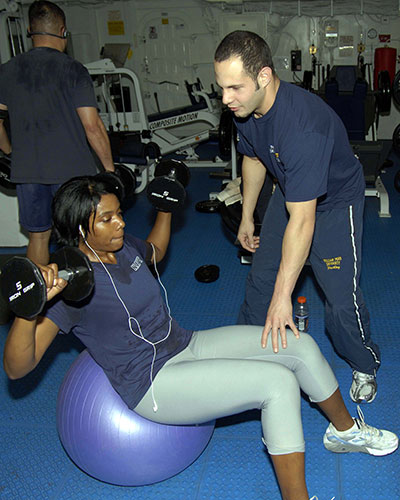 If you have the gift of gab to do preventative teaching within a specific community and use your prowess as a fitness buff, you may enjoy the autonomy that goes with this job.
The job description of a wellness nurse depends on your target market. If you are working with the elderly, you'd do blood pressure, blood sugar test, insulin injection, physical therapy, diet plan and other things. Working with this age group also means that you love people in their prime and you don't mind accommodating their preferences and perhaps bracing yourself for their mood swings!
You can also put up your own gym, work with fitness instructors and nutritionists and focus on clients trying to lose weight or get in shape the healthy way. If it's not your niche, then think of anything that has something to do with wellness, set up a clinic and get on with it! You can take after a nurse who after getting his license, brought his table near a golf course, and wait for his clients who go to him for BP check, insulin shots and diet advice.
The world of a wellness nurse is so wide that you can come up with a job description you want, hoard clients and earn substantially at your own pace. But before you get your hands dirty, take care of the paper works. Yes, you need to secure your business permit and don't forget to be friends with the BIR (fill up your tax forms and pay tax dues) so you won't get into trouble with the law.
Requirements:
Licensed registered nurse
Licensed nutritionist and highly-trained gym instructors (if working in collaboration with them)
Business permit (may not be necessary when working alone): Barangay Clearance, Mayor's Permit and License To Operate; Register with BIR, Philhealth, Pag-ibig, SSS)
DTI Registration (for single proprietorship). If it's a partnership, register with the SEC
Expected income: Unlimited (Gym owners often charge ₱16,000 to ₱20,000 annual gym membership fee).
SPED Tutor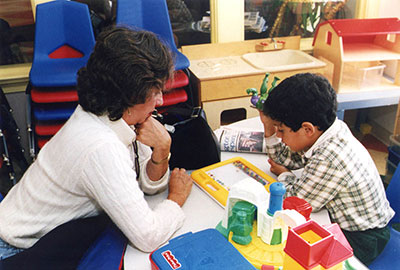 According to salaryexplorer.com, the average monthly salary of a Special Education teacher in the Philippines is P 31,750. SPED tutors also earn a hefty fee considering the skills needed in teaching children with special needs. You can go to your client's home or you can set up a safe room in your house (they can be aggressive while throwing tantrums so keep all the breakables away) to accommodate your student during a one-on-one session.
To qualify, you need to take Master's in Special Education or a Certificate/Diploma in Special Education. There are also SPED therapists conducting trainings to local therapists for the blind, deaf, mute, mentally retarded and autistic.
Requirement: MA in Special Education/Certificate Diploma in Special Education or SPED therapy training
Expected income: Unlimited (Tutorial business is not regulated so you can talk this over with your client. Some SPED tutors charge ₱500 to ₱1000 per session).
Nursing is as universal as water because every business springs from the inherent desire to care and provide the needs of others. While we were not trained to be entrepreneurs, we understand the value of hard work, sleepless nights, genuine care, team work and social connections which are necessary for any business to survive. So, why not take the leap of faith, invest in yourself and take the first step to the new world of self-employment and see where it gets you? Be a work at home nurse today!