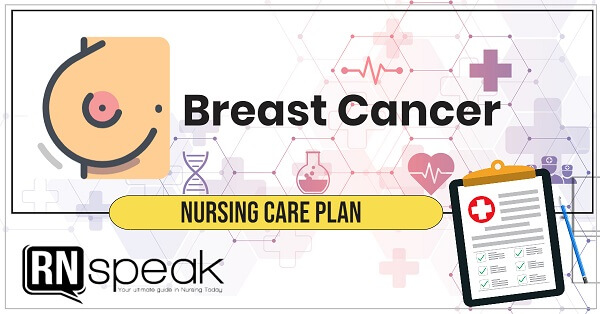 The final decades of the 20th century saw a worldwide increase in the incidence of breast cancer, with the highest rates reported in Westernized countries.  The beginning of the 21st century saw a dramatic decrease in breast cancer incidence in several Westernized countries. In 2020, there were an estimated 2.26 million new cases of invasive breast cancer worldwide. Breast cancer is the most common cancer diagnosed in women, accounting for more than 1 in 10 new cancer diagnoses each year. It is the second most common cause of death from cancer among women in the world.
Breast cancer is the common term for a set of breast tumor subtypes with distinct molecular and cellular origins and clinical behavior. Most of these are epithelial tumors or ductal or lobular origin. Many earl breast carcinomas are asymptomatic; pain or discomfort is not usually a symptom of breast cancer. Breast cancer is often detected as an abnormality on a mammogram before it is felt by the client or healthcare provider.
Identifying factors associated with an increased incidence of breast cancer development is important in general health screening for women. The age-adjusted incidence of breast cancer continues to increase with the advancing age of the female population. Most breast cancers occur in women, although there are also documented cases among men. A history of cancer in one breast increases the likelihood of a second primary cancer in the contralateral breast, and a family history of breast cancer in the first degree has a 2-fold to3-fold excess risk for developing the disease. The onset of menarche before 12 years of age, first live childbirth after 30 years, nulliparity, and menopause after age 55 years also increase a client's breast cancer risk. the use of contraceptives and hormonal replacement therapy also contributes to the development of breast cancer.
Breast Cancer
Breast cancer develops due to DNA damage and genetic mutations that can be influenced by exposure to estrogen. Sometimes there will be an inheritance of DNA defects or pre-cancerous genes. Thus the family history of ovarian or breast cancer increases the risk for breast cancer development. In a normal individual, the immune system attacks cells with abnormal DNA or abnormal growth. This fails in those with breast cancer disease leading to tumor growth and spread.
Nursing care planning for a client with breast cancer encompasses a lot of aspects in care, from the assessment, diagnosis, planning, implementation, and evaluation. Every step of the way for a breast cancer client is rigorous, difficult, and frustrating, and nurses could hold their hand in every step of the way. The following are nursing diagnoses associated with the management of breast cancer.
Grieving
Acute/Chronic Pain
Risk for Infection
Nursing Care Plan Breast Cancer
Below are sample nursing care plans for the problems identified above.
Grieving
The breast cancer client is presented with a threat to her survival and must come to grips with the potential of a terminal outcome even if it is not actually present. Additionally, for some clients, alteration or removal of the breast is a loss. Given these issues, the client can be expected to undergo a course of grief, which can be normal or pathological. The normal grief reaction is traditionally divided into three phases: shock, preoccupation with the deceased, and resolution. Diagnosis of cancer is a very stressful and upsetting situation for the client and their families and it can lead to chronic grief. When a person is diagnosed with a terminal illness like cancer, grief may exert a corrosive impact on their family relationships.
Nursing Diagnosis
Related Factors
Anticipated loss of physiological well-being
The perceived potential death of the client
Evidenced by
Changes in eating habits, sleep patterns, activity level, libido, and communication patterns
Denial of the potential loss
Choked feelings
Anger
Desired Outcomes
After implementation of nursing interventions, the client is expected to:
Identify and express feelings appropriately.
Continue normal life activities, looking toward and planning for the future, one day at a time.
Verbalize reality and acceptance of the situation.
See Also
Nursing Interventions
| | |
| --- | --- |
| Assessment | Rationale |
| Assess the client and family members for the stage of grief currently being experienced. | Knowledge about the grieving process reinforces the normalcy of feelings and reactions being experienced, helping the client deal more effectively with them. Grief is a normal response to loss and covers a wide range of reactions which includes sensations, thoughts, emotions, and behaviors. |
| Note signs of debilitating depression. | Ask the client direct questions about their state of mind. Listen for statements of despair, guilt, and hopelessness. Studies show that many cancer clients are at a higher risk for suicide. They are especially vulnerable when recently diagnosed and/or discharged from the hospital. |
| Review past life experiences, role changes. and coping skills. | Identifying these gives an opportunity to determine skills that may help individuals cope with the grief of the current situation more effectively . |
| Independent | |
| Provide an open, nonjudgemental environment. | Use therapeutic communication skills of active listening, acknowledgment, and so on. These techniques promote and encourage realistic dialogue about feelings and concerns. |
| Encourage verbalizations of thoughts and concerns, accepting expressions of sadness, anger, and rejection. | Acknowledge the normalcy of these feelings. The client may feel supported in the expression of feelings by the understanding that deep and often conflicting emotions are normal and experienced by others in this difficult situation. |
| Set limits on inappropriate behavior and redirect negative thinking. | Mood swings, evidence of conflict, expressions of anger or hostility, and other acting-out behavior may be the client's way of expressing or dealing with feelings of despair and spiritual distress reflecting ineffective coping and the need for additional interventions. Preventing destructive actions enables the client to maintain control and a sense of self-esteem. |
| Reinforce teaching regarding the disease process and treatments. | Be honest; never give false hope while providing emotional support. The client and family members benefit from factual information. Honest answers promote trust and provide reassurance that correct information will be given. |
| Encourage participation in care and treatment decisions. | Letting the client participate in care planning and treatment decisions allows them to retain some control over their life. The feeling of powerlessness may be related to particularly the disruption in social activities and decreasing ability to plan and multitask their everyday activity. They could not plan anything because of tiredness, nausea, and worries. |
| Assist the client and family members to identify strengths in self, situation, and support systems. | Recognizing these resources provides an opportunity to work through feelings of grief. Breast cancer is generally a negative experience, but a surprising number of people report finding the "silver lining", which tends to predict positive coping outcomes. |
| Collaborative | |
| Refer to the appropriate counselor as needed, such as psychiatric clinical nurse specialist, social worker, hospice counselor, psychologist, and clergy. | Communicating with these professionals can help alleviate distress or palliate feelings of grief to facilitate coping and foster growth. |
| Refer to a visiting nurse, home health agency as needed, or hospice program, if appropriate. | These programs may provide support in meeting the physical and emotional needs of the client and family members and can supplement the care family and friends are able to give. |
Acute/Chronic Pain
Pain is one of the most frequently reported adverse effects that occur as a part of the disease process of breast cancer or as a side effect of the treatment. A tumor in the breast can create pain by pushing up against other breast tissue. The frequency of pain increases as the disease progresses, causing physical, emotional, spiritual, and functional discomfort. This impedes the performance of daily activities and disturbs sleeping and eating habits. As a result, cognitive function is impaired and affective, sexual and family relationships are strained, and work and leisure activities are difficult. This leads to a greatly decreased quality of life for these clients.
Nursing Diagnosis
Related Factors
Disease process- compression or destruction of nerve tissue
Side effects of various cancer therapy agents
Evidenced by
Verbalizations of pain
Narrowed focus
Facial mask of pain
Guarding behaviors
Restlessness
Desired Outcomes
After implementation of nursing interventions, the client is expected to:
Verbalize maximal relief from pain or control with minimal interference with activities of daily living.
Adhere to the prescribed treatment regimen.
Demonstrate the use of relaxation skills and diversional activities as indicated.
Nursing Interventions
| | |
| --- | --- |
| Assessment | Rationale |
| Assess the client's level of pain, its location, frequency, duration, and intensity using a rating scale (0-10), or verbal scale rating- "no pain" to "excruciating pain". | The information provides baseline data to evaluate the need for, and effectiveness of, interventions. Pain of more than 6 months' duration constitutes chronic pain, which may affect therapeutic choices. Recurrent episodes of acute pain can occur within chronic pain, requiring an increased level of intervention. The pain experienced is an individualized one composed of both physical and emotional responses. |
| Assess for "breakthrough" pain, especially if the client is using around-the-clock pain medications. | Pain may occur near the end of the dosing interval, indicating the need for a higher dose or shorter dose interval. Pain may be precipitated by identifiable triggers, or occur spontaneously, requiring the use of short half-life agents for rescue or supplemental doses. |
| Assess the client's vital signs. Pulse rate, blood pressure, and respiratory rate are frequent physiological indicators of pain. | According to the pain scores in a study, all vital signs were higher for participants who reported pain compared to pain-free clients, except for SpO2, which was lower in clients who had pain found that RR significantly changed between non-nociceptive and nociceptive procedures in neurosurgery clients. |
| Assess for barriers to cancer pain management related to the client. | The client may be reluctant to report pain for reasons such as fear that the disease is worse; worry about unmanageable side effects of pain medications; the belief that pain has meaning, therefore, they should overcome it; or that the pain is merited or deserved for some reason. |
| Independent | |
| Encourage the client to use stress management skills and alternative pain relief measures such as relaxation techniques, music, guided imagery, visualization, aromatherapy, and the use of therapeutic touch. | Nonpharmacological measures to relieve pain enable the client to participate actively in the non-drug treatment of pain and enhance a sense of control. Pain produces stress and, in conjunction with muscle tension and internal stressors, increases the client's focus on self, which in turn increases the level of pain. |
| Provide comfort measures such as massage, repositioning, and back rub; as well as diversional activities such as music, reading, and TV. | Healing touch and oncology massage are nonpharmacologic pain interventions that provide significant pain improvement after one therapy session. These measures may promote relaxation and help refocus the client's attention. |
| Encourage the use of cutaneous stimulation, such as heat and cold packs, or massage. | Cutaneous stimulation may decrease inflammation and muscle spasms, reducing associated pain. Oncology massage differs from other types of massage in that it is practiced by massage therapists specifically trained in techniques for cancer clients' unique needs, with attention to the cancer treatment journey and disease process. |
| Educate the client and family members of the expected therapeutic effects and discuss management of side effects. | This information will help establish realistic expectations and confidence in own ability to handle what happens. |
| Evaluate pain relief at regular intervals and adjust medication regimen as necessary. | The goal for a breast cancer client in pain is maximum pain control with minimum interference with ADLs. Pain is an unnecessary burden for breast cancer clients already suffering from medical and psychosocial distresses, which may irreversibly alter the quality of their lives by interfering with physical functioning, work maintenance, and relationships, undermining the perceived benefit of long-term adherence to medications, and may eventually compromise survival outcomes. |
| Assist client in developing an individualized pain management plan, as indicated by the healthcare provider. | An organized plan beginning with the simplest dosage schedules and least invasiveness modalities improves the chance for pain control. Client and family members must be active participants in the pain management and all care providers need to be consistent. |
| Dependent | |
| Administer analgesics as indicated, such as opioids, acetaminophen, corticosteroids, and anticonvulsants. | A wide range of analgesics and associated agents may be employed around the clock to manage pain. Opioids are effective for localized and generalized moderate to severe pain. Adjuvant drugs like acetaminophen are useful for mild to moderate pain and can be combined with opioids and other modalities. Corticosteroids may be effective in controlling pain associated with the inflammatory process. Anticonvulsants are useful for peripheral pain syndromes associated with neuropathic pain and pain resulting from surgery, chemotherapy, or nerve infiltration. |
| Introduce the use of electrical stimulation as appropriate. | Transcutaneous electrical nerve stimulation (TENS) unit blocks nerve transmission of pain stimulus, providing reduction and relief of pain without drug-related side effects. It can be used in combination with other modalities. |
| Instruct the client in the use of PCA, as appropriate. | Patient-controlled analgesia (PCA) provides for timely drug administration, preventing fluctuations in the intensity of pain, often at lower total dosage than would be given by conventional methods. Clients using PCA have a better physical quality of life scores compared with those using non-PCA analgesia. |
| Assist with procedures such as nerve blocks or radiation therapy. | These treatments may be used in severe, intractable pain unresponsive to other measures. Radiation is especially useful for bone metastasis and may provide fast onset of pain relief even with only one treatment. |
| Refer the client to a structured support group, psychiatric clinical nurse specialist, psychologist, or spiritual advisor for counseling, as indicated. | The client may require counseling to deal with the condition and treatment. Referral may be necessary to reduce anxiety and enhance the client's coping skills, therefore decreasing the level of pain. |
Risk for Infection
Infections are a common complication in breast cancer clients and result from immunosuppression due to treatment or the malignancy itself. Most infections are transient in nature, but their consequences may last longer. Severe infections, for instance, have been associated with prolonged hospitalization and treatment delay, and are a major cause of future morbidity and mortality.
Nursing Diagnosis
Risk Factors
Inadequate secondary defenses and immunosuppression such as bone marrow suppression— a dose-limiting side effect of both chemotherapy and radiation.
Chronic disease process
Invasive procedures
Evidenced by
(Not applicable; the presence of signs and symptoms establishes an actual diagnosis)
Desired Outcomes
After implementation of nursing interventions, the client is expected to:
Maintain an acceptable range of vital signs and remain afebrile.
Achieve timely healing, as appropriate.
Identify and participate in interventions to prevent and reduce the risk of infection.
Adhere to the prescribed treatment regimen accordingly.
Nursing Interventions
| | |
| --- | --- |
| Assessment | Rationale |
| Assess the client's vital signs, especially the temperature. | Temperature elevation may occur, if not masked by corticosteroids or anti-inflammatory drugs, because of various factors including chemotherapy side effects, disease process, or infection. Early identification of infectious processes allows for appropriate therapy to be started promptly. |
| Assess the client's body systems for signs and symptoms of infection on a continual basis. | Early recognition and intervention may prevent progression to a more serious situation such as sepsis. Infection rates are highest within the first year of diagnosis of breast cancer, and site-specific risks are most pronounced for sepsis and skin infections, according to a research. |
| Independent | |
| Practice and demonstrate proper hand hygiene. Promote good hand hygiene procedures by staff and visitors. | Effective hand hygiene practice remains one of the most useful tools in the prevention of healthcare-associated infections, cross-infection, and the spread of antimicrobial resistance. It is important to stress that healthcare staff should maintain hand hygiene standards at all times, not simply during challenging circumstances. |
| Emphasize personal hygiene. Screen and limit visitors who may have infections. | Protect the client from sources of infection, such as visitors and staff who may have an upper respiratory infection. Personal hygiene limits potential sources of infection. Instruct the client to avoid sharing personal items such as towels and utensils, and to limit the use of tampons, suppositories, and douches, as they can introduce and spread infection if handled poorly. |
| Maintain a strict aseptic technique for invasive procedures. Avoidance or limitation of invasive procedures is can be done, as possible. | Chemotherapy can predispose to infections in various ways, namely by direct damage to anatomical barriers, bone marrow suppression, and neutropenia, but also indirectly through the use of central venous catheters. |
| Encourage the client to increase fluid intake, if not contraindicated. | Adequate fluid intake enhances the immune system and aids in natural defense mechanisms. |
| Reposition the client frequently and keep linens dry and wrinkle-free. | Keeping the linen dry and wrinkle-free reduces pressure and irritation to tissues and may prevent skin breakdown. Breast cancer treatments may produce lymphedema or swelling of the arm on the side where lymph nodules were removed. Lymphedema is one of the strongest risk factors for skin infection. |
| Assist the client in developing a schedule that provides adequate rest and exercise periods. | Most cancer clients experience fatigue and body malaise, especially after undergoing cancer treatments. Adequate rest limits fatigue, however, engaging in appropriate exercise activity encourages sufficient movement to prevent stasis complications such as pneumonia, decubitus ulcers, or thrombus formation. |
| Educate the client about the importance of good oral hygiene. | The development of stomatitis, which is the inflammation and ulceration of the mouth that occurs as a side effect of chemotherapy and radiotherapy increases the risk of infection and secondary overgrowth. There are mouthwashes available that are indicated solely for the relief of stomatitis. |
| Monitor the client's laboratory results, especially CBC with differential WBC and granulocyte count and platelets. | Bone marrow activity may be inhibited by the effects of chemotherapy, the disease state, or radiation therapy. Monitoring the status of myelosuppression is important for preventing further complications, such as infection, anemia, or hemorrhage, and scheduling drug delivery. |
| Educate the client about signs and symptoms of infection that should be reported to the healthcare provider. | Signs and symptoms of infection include redness, swelling, warmth, or pus at the site of a surgical wound, cough or shortness of breath, mucus or pus in saliva, fever, sore throat, chills, and a burning sensation when urinating. These may occur because the bloodstream and the urinary system are more open to infection during breast cancer treatment. |
| Dependent | |
| Obtain specimen for cultures, as indicated. | Performing cultures can identify the causative organism, allowing the healthcare provider to prescribe the appropriate treatment therapy. |
| Administer antibiotics, as prescribed. | Antibiotics may be used to treat an identified infection or given prophylactically in an immunocompromised client. |
| | |
References
Alkabban, F. M., & Ferguson, T. (2021, August 7). Breast Cancer – StatPearls. NCBI. Retrieved February 9, 2022, from https://www.ncbi.nlm.nih.gov/books/NBK482286/

Brand, J. S., Colzani, E., Johansson, A. L.V., Giesecke, J., Clements, M., Bergh, J., Hall, P., & Czene, K. (2016, April 8). Infection-related hospitalizations in breast cancer patients: Risk and impact on prognosis. Journal of Infection, 72(6), 650-658. 10.1016/j.jinf.2016.04.003

org. (2021, September 9). Infection. Breast Cancer.org. Retrieved February 10, 2022, from https://www.breastcancer.org/treatment/side_effects/infection

Chalasani, P., & Kiluk, J. V. (2021, October 16). Breast Cancer: Practice Essentials, Background, Anatomy. Medscape Reference. Retrieved February 9, 2022, from https://emedicine.medscape.com/article/1947145-overview#a7

Costa, W. A., Monteiro, M., Queiroz, J. F., & Goncalves, A. K. (2017). Pain and quality of life in breast cancer patients. Clinical Science, 72(12). https://doi.org/10.6061/clinics/2017(12)07

Erden, S., Demir, N., Ugras, G. A., Arslan, U., & Arslan, S. (2018, May 20). Vital signs: Valid indicators to assess pain in intensive care unit patients? An observational, descriptive study. Nursing and Health Sciences, 20(4), 502-508. https://doi.org/10.1111/nhs.12543

Gentile, D., Boselli, D., Yaguda, S., Greiner, R., & Bailey-Dorton, C. (2021, March 14). Pain Improvement After Healing Touch and Massage in Breast Cancer: An Observational Retrospective Study. Therapeutic Massage & Body Work, 14(1), 12-20. https://www.ncbi.nlm.nih.gov/pmc/articles/PMC7892332/

Hamood, R., Hamood, H., Merhasin, I., & Keinan-Boker, L. (2017, August 31). Chronic pain and other symptoms among breast cancer survivors: prevalence, predictors, and effects on quality of life. Breast Cancer Research and Treatment, 167, 157-169. 10.1007/s10549-017-4485-0

Harness, J.K. (2021). Breast Cancer Collaborative Management. Lewis Publishers, Inc.

Hillier, M. D. (2020, April). Using effective hand hygiene practices to prevent and control infection. Nursing Standard. 10.7748/ns.2020.e11552

Khawar, A., Rabail, A., Malik, N., Ejaz, B., Hassan, N., Amjad, M., & Muazzam, A. (2021). HEALTH BETRAYAL, TRUST IN INTIMATE PARTNER RELATIONSHIP AND GRIEF AMONG WOMEN WITH BREAST CANCER AND CERVICAL CANCER. PalArch's Journal of Archaeology of Egypt/Egyptology, 18(17). https://www.archives.palarch.nl/index.php/jae/article/view/9847/9049

Kristensen, I. V., Rasmussen, B., Livingston, P. M., Meldgaard, A., Zerlang, I., Jensen-johansen, M. B., & Henriksen, J. (2019). The transitional experience of women with newly diagnosed breast cancer. Journal of Nursing Education and Practice, 9(6), 26-31. https://doi.org/10.5430/jnep.v9n6p23

Moorhouse, M. F., Murr, A. C., & Doenges, M. E. (2010). Nursing Care Plans: Guidelines for Individualizing Client Care Across the Life Span. F.A. Davis Company.

Robbins, M. L., Wright, R. C., Lopez, A. M., & Weihs, K. (2019, February 11). Interpersonal positive reframing in the daily lives of couples coping with breast cancer. Journal of Psychosocial Oncology, 160-177. https://doi.org/10.1080/07347332.2018.1555198

Tai, Y.-H., Wu, H.-L., Lin, S.-P., Tsou, M.-Y., & Chang, K.-Y. (2020, February). An investigation of the effect of patient-controlled analgesia on long-term quality of life after major surgery: A prospective cohort study. Journal of the Chinese Medical Association, 83(2), 194-201. https://journals.lww.com/jcma/fulltext/2020/02000/an_investigation_of_the_effect_of.15.aspx